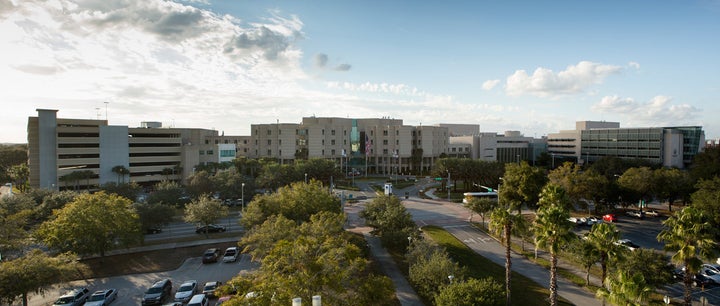 A federal judge recently dismissed the lawsuit of a University of South Florida student who accused the school of gender discrimination after he was charged with sexual assault. The student, who filed the suit under the pseudonym John Doe, said USF violated his rights under gender equity law Title IX, as well as his right to due process.
The June 15 court decision is the latest in a series of court losses by male students accused of sexual assault who are attempting to claim that their schools violated Title IX when they were found guilty. Title IX prohibits discrimination on the basis of gender or gender identity, and, among other things, mandates that colleges investigate cases of sexual violence.
Experts began to notice the trend two years ago, when a wave of male college students accused of sexual assault cited Title IX in lawsuits claiming their rights were violated due to poor investigations.
"I have wondered why Title IX has become the weapon of choice for plaintiffs who are suing the university over discipline for sexual assault, especially when there are other more obvious and more effective legal theories, like breach of contract, for them to use," said Erin Buzuvis, director of the Center for Gender & Sexuality Studies at Western New England University School of Law. "My suspicion is that plaintiffs are attracted to the Title IX strategy on some kind of symbolic level."
But so far, male college students' attempts to use Title IX to fight sex assault charges haven't been very successful.
In April, New York district courts knocked down cases against Vassar College and Columbia University filed by male students who claimed their rights under Title IX were violated after they were found guilty of sexual assault. An Ohio federal district court dismissed a Miami University student's Title IX claim in May after the school expelled him for sexual assault.
Buzuvis doesn't necessarily see these court dismissals as vindication for the colleges -- it's still possible schools mistreated accused students, and "when that's the case, universities should be held liable as a matter of contract law, or due process," she said.
This month, a judge ruled in favor of an accused student who filed a due process claim against the University of California, San Diego. A federal court dismissed a student's Title IX and breach of contract claims against Saint Joseph's University in Pennsylvania last year, but allowed allegations of defamation and violation of a state consumer protection law to proceed. That case resulted in a settlement early this year.
"Settling is higher education's way of making sure that precedent is not set, and there have been as many settlements as decisions favoring campus defendants," said Brett Sokolow, president of the National Center for Higher Education Risk Management, or NCHERM Group. Sokolow frequently advises colleges and helps write sexual misconduct policies.
"There are still a number of interesting cases we are watching carefully as they wind through the courts, as the facts of the cases dismissed this past year have not been particularly compelling on proving an erroneous outcome," he said.
In some cases, like the Miami University suit, accused students have alleged that school officials were more inclined to find men guilty if the college had already been criticized for not adequately addressing sexual violence. California's Occidental College faces this allegation in a suit that has yet to conclude.
"I continue to maintain that it will take just the right set of facts to expand Title IX to protect men who are accused, if that expansion is going to happen," Sokolow said.
But at least at USF, Doe's due process claim and his Title IX claim were both unsuccessful.
Doe, a military veteran, claimed the school violated his due process rights because he wasn't adequately notified that he was facing sexual assault charges. Doe said he received two "suspicious" emails from Chiqui Aldana, an administrative specialist with USF's student affairs office -- but he deleted them because he thought they were spam.
The first email, dated April 2, 2012, included a letter from a dean informing Doe of the three student conduct charges against him. Within roughly a week, he was supposed to arrange a meeting with that dean to discuss them.
A second email, sent on May 2, 2012, told Doe that if he did not respond within five days, the university would assume he wasn't contesting the school's decision to find him guilty, and would suspend him until at least summer 2016. If he wanted to contest the findings, he could go through a formal hearing process.
Court documents say the first email was titled "USF Rights & Responsibilities No Contact Letter - DO NOT DELETE," and the second one was titled "USF Student Rights & Responsibilities Decision - DO NOT DELETE!!!"
In late May, a USF official called Doe to discuss his suspension, of which he was apparently unaware. After he realized that he was being investigated for sexual assault, Doe asked to have his suspension lifted and the charges against him re-examined, but the university formally declined to do so in June.
Doe cited Title IX to claim he was a victim of gender discrimination -- because, he argued, males are often found guilty regardless of evidence in sexual assault claims. He also alleged that his accuser, a former girlfriend, was violent and threatened to file false rape charges against him in the past. The accuser was not identified in court papers.
U.S. District Court Judge James Moody Jr. rejected Doe's argument in a motion filed May 29, and officially dismissed the lawsuit on June 15.
"These allegations fall woefully short of alleging a Title IX claim," Moody wrote. Doe could not show that USF intentionally discriminated against him on the basis of his gender, and he couldn't identify a female in a similar position -- accused of sexual assault -- who was treated more favorably.
The court also said Doe's constitutional right to due process was not violated because he did not exhaust his remedies, including fully participating in USF's appeals process.
USF and Doe's attorney declined to comment.
Related
Popular in the Community