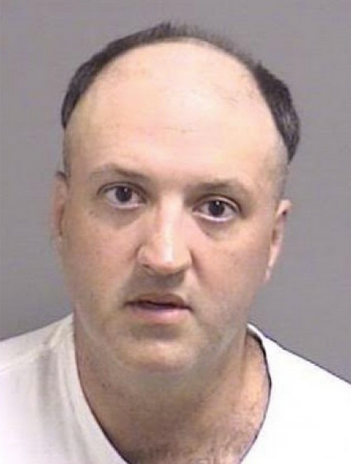 An Illinois man accused of stealing a vibrator from an Orland Park sex shop apparently gets bad vibes from the current president.
Christopher Hucko, 44, was arrested last month after an employee at the the Orland Park Lover's Lane reported seeing the suspect walking around the store with a $48 sex toy stuffed in his pants.
When an officer asked Hucko whether he was stealing or just happy to see a cop, the suspect allegedly confided "that he had a tattoo of a cherry on his penis and asked me if I wanted to see it," according to the police report.
The officer then searched Hucko's body and found a pink "G-Spot Delight Vibrator" under his boxers.
Hucko told police he had no idea how the stolen sex toy got there.
After Hucko was taken to a holding cell, he allegedly stripped naked and made derogatory comments about President Obama. Later, he signed the Miranda rights form with his new name.
Hucko was charged with retail theft, possession of cannabis and possession of drug paraphernalia, all misdemeanors.
Popular in the Community