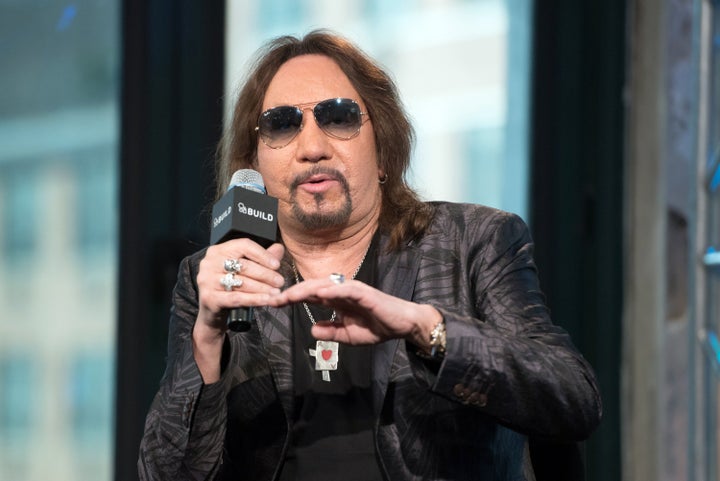 Ace Frehley didn't have to look too far to find musical guest stars for his upcoming album, "Origins Vol. 1." He just went through his phone's contact list. 
"It was pretty easy. Everybody that performed on the record was a personal friend. It was one phone call to their cell: 'Is this weekend OK for you?' And everyone showed up," the original Kiss guitarist told The Huffington Post.
Those friends included guitarist Slash, rock guitarist/singer Lita Ford and Frehley's longtime buddy, Kiss vocalist Paul Stanley. 
They lent their talents to Frehley's album of covers filled with tracks special to him, including songs by The Rolling Stones, Led Zeppelin, Jimi Hendrix and The Kinks. Stanley performs on "Fire and Water," originally done by Free. But that wasn't the first song they had in mind.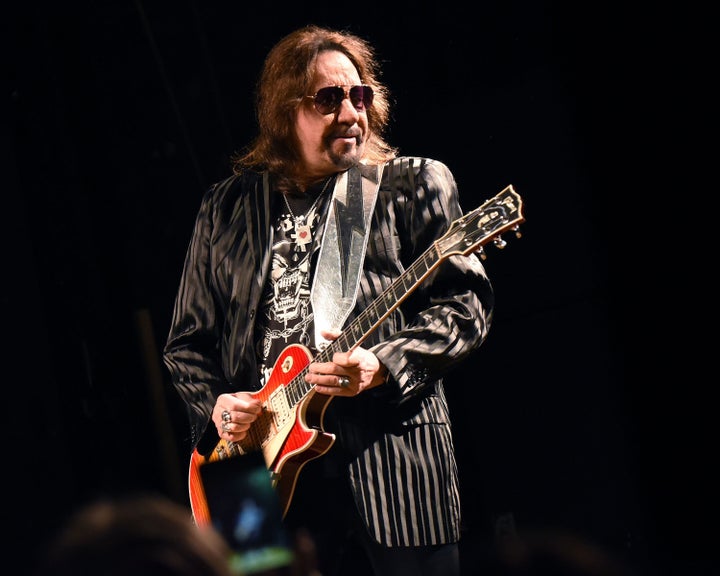 "I gave Paul a call and I told him what I was doing. I said, 'I'd love to have you on a song,' and he said, 'That sounds like fun.' We were kicking around a couple of songs and we were thinking about maybe doing 'Little Wing' by Derek and the Dominoes. That one didn't work," Frehley said. "And then Paul suggested 'My Generation.' And I'm a big Who fan, but it's such a recognizable song. I strived to do songs that weren't the No. 1 hit of the band. And 'Fire and Water' is always a song we wanted to track … He was thrilled and I'm thrilled … He's not singing high like he usually sings with Kiss songs and it shows a little different side of him."
It marked the first time Frehley and Stanley appeared on the same studio recording since the 1998 Kiss album, "Psycho Circus." Not surprisingly, the pairing has led to plenty of questions about Frehley reuniting with Kiss.  
"It hasn't been discussed. And everybody's talking about [it] -- but Kiss. All of a sudden, me and Paul do one song together and that's the green light," said Frehley.
Though he didn't rule anything out.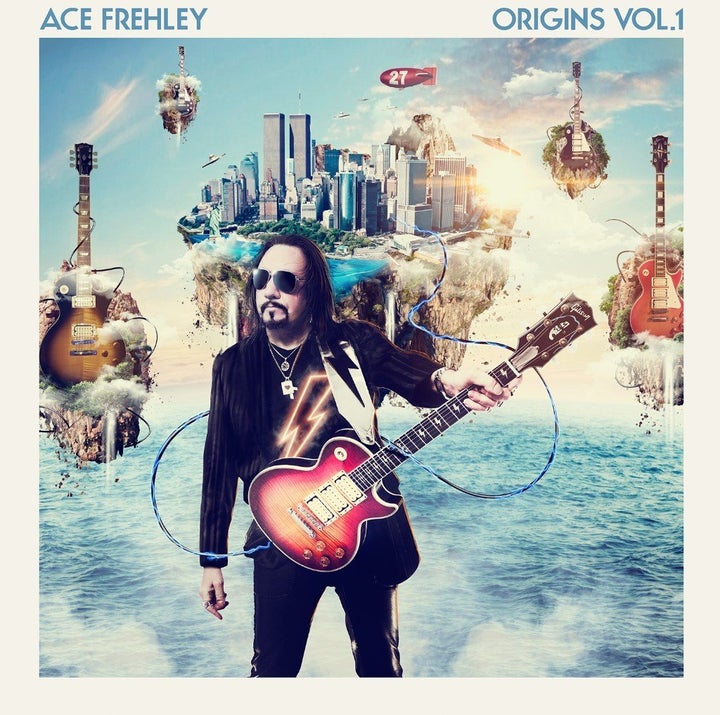 "Look, anything can happen in the future," he said. "I always leave the door open. It's a wait and see. If it happens, it would be wonderful. And if it doesn't, my career is doing better than it's ever done, and I'm having a lot of fun!"
Frehley played with Kiss from its start in 1973 before parting ways with the band in 1982, only to rejoin the rockers later for reunion tours and new music. But it was the time period during the late '70s that really stands out to him.
"The first thing that jumps into my mind is the weekend we did three nights at Madison Square Garden, sold-out," Frehley recalled. "Coming from New York, to play the Garden … I think that was '78, '79." It was a roller-coaster ride. I always had the feeling I was just holding on ... It was crazy. And I was a party animal on top of it, so I was kind of my own worst enemy.
No longer a party animal, Frehley, 64, has been sober for 10 years and says he feels great. He has a tour in the works and is even mulling a follow-up to his "Origins" album, due out April 15. 
"It was my idea to call it Vol. 1, which will leave people to speculate that there's going to be a series," he said. 
Calling all HuffPost superfans!
Sign up for membership to become a founding member and help shape HuffPost's next chapter
BEFORE YOU GO