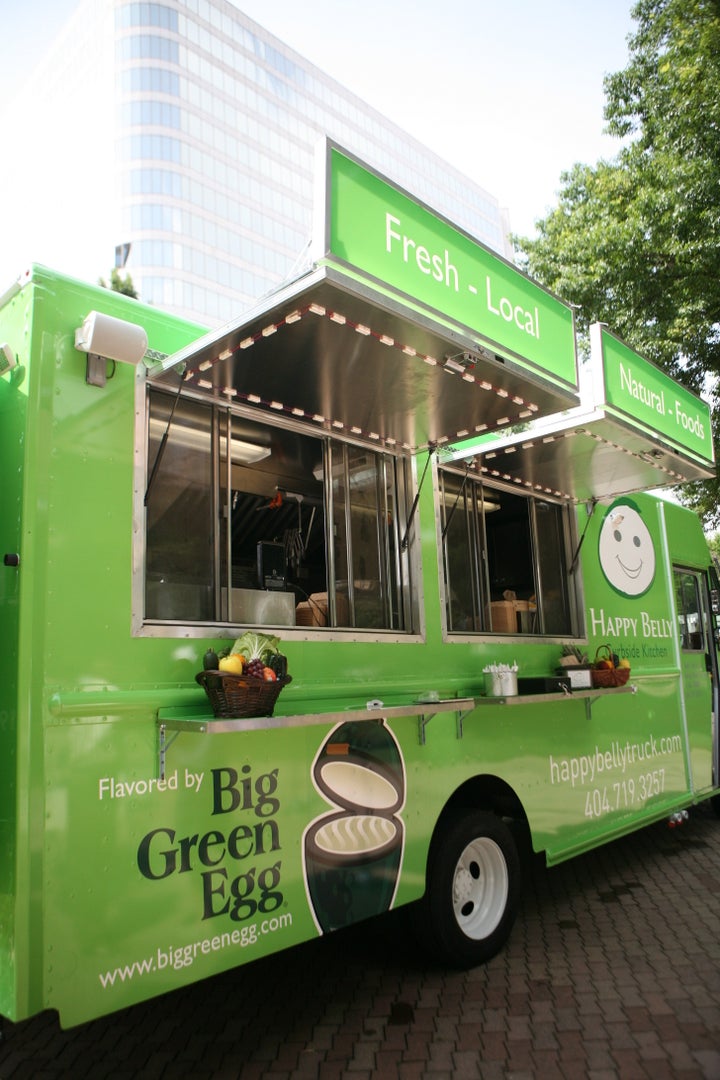 Our dreams came true thanks to Create Jobs for USA. So did the dreams of 10 people who needed jobs.
My wife Dawn and I own Happy Belly Curbside Kitchen, a mobile food truck that dishes out healthy foods in Atlanta. With a combined 30 years of hospitality experience, Dawn and I had always dreamed of opening our own small business. We knew we had the skills and experience -- as well as the drive -- to be successful. Even so, it took us a long time to get to where we are today... owners of a nationally-recognized, thriving business that is nourishing our community with good food and needed jobs.
Before we opened Happy Belly, we traveled the country for our hospitality careers. During our travels, we observed three things most places we went: First, the need for fresh natural food is very high but the availability of such food very low; Second, small business in America has been dying; Third, the obesity epidemic in the U.S. is very clearly related to the limited selection of food that's available.

We knew we could do something about all three of these issues if given a chance. We began saving in hopes that someday we could create a business model that would help solve these problems, and also enable us to make our own schedules and build our own community. A food truck seemed a perfect business for us! In July 2011, we decided we were ready to take the leap and begin our journey to open Happy Belly.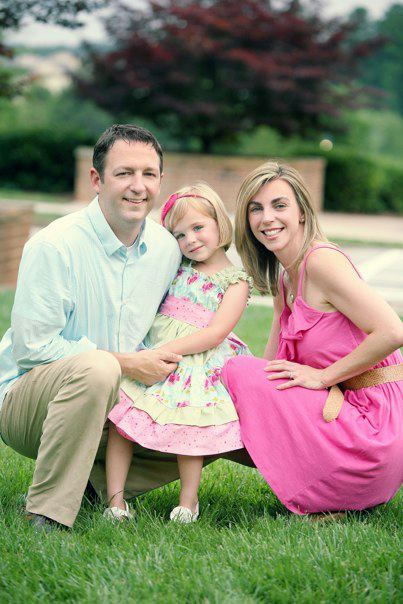 With no personal debt, some cash in hand, and a great credit score, we thought opening a business would be easy. How wrong we were! Recession and global economic turmoil put up the biggest roadblock there is for a business... no capital. We needed financing to supplement the money we'd saved and looked to traditional lenders for help. They turned us down over and over again, ignoring our work experience, outstanding credit, and all the business planning we had done. We were 30 days away from giving up on our dream and going back to work for someone else, when we learned about Access to Capital for Entrepreneurs (ACE), a community lender in Atlanta. ACE had received funding from Create Jobs for USA and was looking to finance people with good business plans.

We approached ACE with the same information we gave to the traditional funders. Its response was completely different; ACE actually listened to us and believed in our dream. After a short seven-day loan process, ACE approved our loan! This loan enabled us to buy our truck, remodel our 3,000 square foot kitchen, and hire more than 10 people, half of whom didn't have jobs before.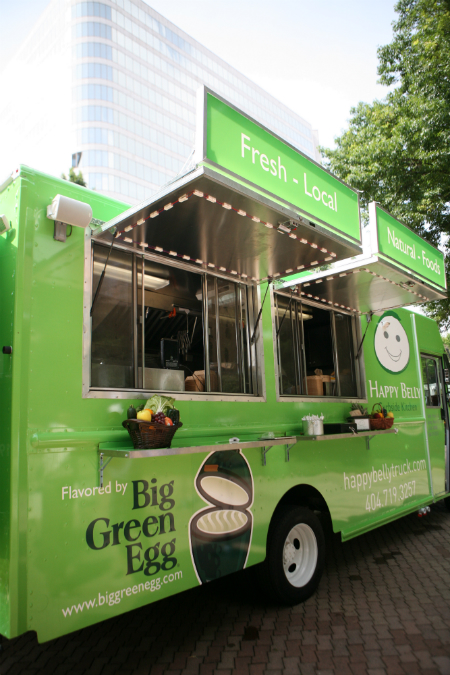 The ACE loan, which was made possible, in part, thanks to Create Jobs for USA, has also given me and Dawn the ability to provide healthy food for more than 50,000 people in Atlanta and helped us bring national attention to our industry. It's also helped us give back to our community through our volunteer work with the Boys and Girls Club of Atlanta. We educate the kids who participate in the Boys and Girls Club about healthy eating habits, while feeding them, and teaching them to cook. And we donate 5 percent of Happy Belly's profits to the Club.
Create Jobs for USA deserves to win the JobRaising Challenge. It is creating a measurable compound effect. In our case, we are poised to double the size of our company in just one year and our work force will almost triple. We are providing real jobs with real living wages. Please give to the Create Jobs campaign so it can help more people like us create jobs for more people who need a steady paycheck, and also, hope.
Check out this video about Create Jobs for USA and Happy Belly to learn more and see how this initiative is changing lives.
And don't forget to donate to this worthy cause.
Terry Hall is the owner and operator of Happy Belly Curbside Kitchen, a healthy food truck in Atlanta, GA. Since opening in 2012, Terry has served more than 50,000 people and his business has been ranked one of the top 10 healthiest food trucks in the nation by Shape Magazine. Terry attributes his success to his wife, Dawn, his daughter, Mayer, his stellar staff, and Create Jobs for USA.
Popular in the Community