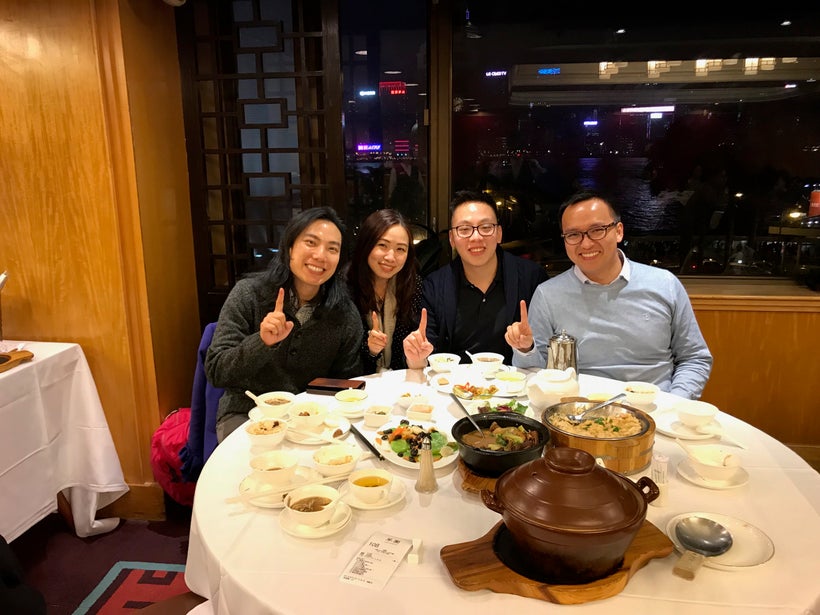 There's nothing more exciting to me than getting boots on the ground and meeting founders working on ambitious projects. I had a chance to sit down with Eric Wang (Co-founder and Chief Product Officer) and Angela Lu (Community Director) of Achain. Achain is a public blockchain platform that enables developers of all levels of experience to issue tokens, smart contracts, create DApps and blockchain systems.
The conversation was mind-blowing and I was quite surprised to learn that they've been under development for two years. Most people have never heard about them before. They were quietly heads down executing. Not surprising as Eric holds a masters in Computer Science from Tsinghua University. The company now has 50 employees with ~20 developers and the rest in Marketing, Sales & Operations.
The heads down hard work is paying off. Currently, Achain supports Lua for smart contracts and are planning Java and C++. They are capable of supporting transactions speeds of 1,000 TPS. Over 30 DApps are built on Achain and in production. 54 smart contracts have been released with 337,000 total transactions.
Have a look at some of their most popular DApps:
How can Achain create another 1,000 Litecoins?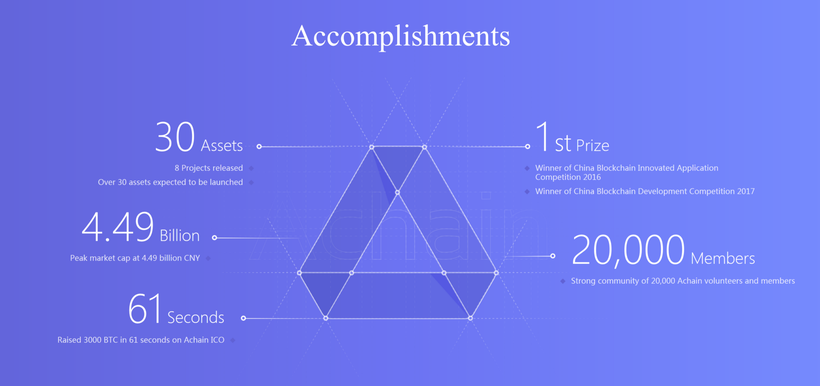 Litecoin is a fork of Bitcoin with the goal of decreasing block generation time to 2.5 minutes. As compared to Bitcoin's 10 minutes, this results in faster transaction speeds. This kind of willingness to innovate is in Litecoin's core and they've proven it time and time again. They adopted Segregated Witness and the first Lightning Network transaction was done through Litecoin.
Achain has developed a forking technology giving any developer in the world the ability to fork off their main chain. Anyone leveraging the platform can make changes that best suits their need. The first forked offering on Achain's platform is Abitcoin (ABTC). Achain will initiate a fork at a height of 1498888 for ACT. The approximate timing of ABTC forking will be 01:14AM January 13, 2018 GMT +8. Achain will be crediting ACT holders 1:1 with ABTC. ABTC will inherit ACT's DPOS (delegated proof of stake) protocol.
Think of this as an "all-in-one" competitor to Bitcoin, Ethereum, and Rootstock. ABTC is providing increased throughput and smart contract capability without the need for massive energy consumption. Thus, transaction fees are reduced. All the other blockchain protocols are facing this problem.
If ABTC solves these problems, industries such as Big Data, Artificial Intelligence, Gaming, and the Internet of Things (IOT) will be quick to adopt. And if the Abitcoin fork proves successful, we will start seeing thousands of developers forking their own chain off of Achain. Let's see what this team can pull off.
With all the innovative things Achain is working on, it seems like a massively ambitious product that will require a lot of expertise to execute on. However, after getting to know the team personally, it seems they are not only well on their way to doing just that, but that they may even have some exciting announcements coming in the near future that will take everyone by surprise.

REAL LIFE. REAL NEWS. REAL VOICES.
Help us tell more of the stories that matter from voices that too often remain unheard.
This post was published on the now-closed HuffPost Contributor platform. Contributors control their own work and posted freely to our site. If you need to flag this entry as abusive,
send us an email
.