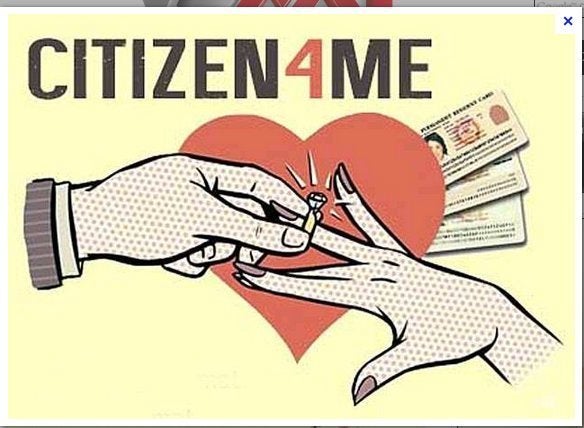 If Republicans have been waiting for a post-election week in which immigration reform was somewhere near the top of the national agenda, this may be the moment.
The House is expected to consider on Friday a Republican-backed measure aimed at allowing American-educated legal immigrants with advanced degrees to remain in the United States. Advocates have described the bill as just the kind of modern approach that should guide immigration reform. Opponents have balked at provisions that eliminate an entire class of visas -- the legal permission needed to enter a country -- that is intended to keep the country and its immigrant pool diverse.
But given that most Americans consider the estimated 11 million to 12 million undocumented immigrants to be the country's most significant immigration challenge, a Senate bill introduced this week by a pair of retiring senators has grabbed most of the attention. That bill, dubbed the Achieve Act, has come in for tepid endorsements, mild critiques, bruising analyses and in some cases satirical ridicule.
The Achieve Act, introduced by outgoing Sens. Kay Bailey Hutchison (R-Texas) and John Kyl (R- Ariz.), would offer temporary, renewable work permits to likely fewer than 1.2 million young, undocumented immigrants brought to the U.S. as children.
The controversy around the bill that emerged this week wasn't regarding what it did or did not include, but what the senators behind it had to say about their own policy.
During a Monday press conference, Hutchison and Kyl acknowledged that the plan will likely go nowhere in the final weeks before they leave office. Then Kyl suggested a more personal and permanent solution for those wanting more.
"Realistically, young people frequently get married. In this country, the biggest marriage pool are U.S. citizens," said Kyl. "A U.S. citizen can petition for a spouse to become a citizen in a very short time ... so I don't think it's any big secret that a lot of people who might participate in this program are going to have a very quick path to citizenship, if that's the path they choose."
According to Doug Stump, president-elect of the American Immigration Lawyers Association, a trade and advocacy organization in Washington, D.C., those who have entered the country illegally cannot request a visa after marrying a citizen in effort to become a citizen themselves. Since 1996, most who do so would have to leave the country, and face anywhere from a 10-year to lifetime ban on re-entering the U.S. before they re eligible for a visa and a marriage-based path to citizenship. Moreover, in most states, gay undocumented immigrants can't simply marry to secure a visa.
"I giggled," said Erika Andiola, an undocumented immigrant and political director at the DRM Group, a Washington, D.C.- based immigrant advocacy organization. "I honestly don't know if it was more offensive than it was out of touch, or just ill informed."
According to Stump, the Achieve Act's fundamental shortcoming is that it grants temporary work permits to a portion of the young undocumented people living in the U.S., then attempts to funnel them through an existing, deeply flawed immigration system as a path to citizenship.
Right now, applying for permission to immigrate legally can require a 19-year wait for some Central American immigrants with relatives already living in the U.S., he said. And the U.S. issues only 140,000 work visas to enter the country each year.
"I would think that this is probably just their first pitch toward negotiating a bill," said Stump, a Republican who has practiced immigration law for three decades in Oklahoma City, Okla. He is convinced Republicans are ready to deal.
The Achieve Act won't be a bridge to those voters, said Lynn Tramonte, deputy director of the Washington, D.C.-based immigrant advocacy organization America's Voice Education Fund.
"If they want to convince Latinos that they are worth taking a look at, they have to do something much clearer and better than this," said Tramonte. "If they do this sort of half-measure, Democrats are always going to have the upper hand."
The Achieve Act has plenty of limitations but may offer a preview of one of the Republicans' negotiating positions in the next year, said Muzaffar Chishti, director of the Migration Policy Institute's office at the New York University School of Law. Some Republicans want lay claim to at least one aspect of immigration reform without creating 11 million to 12 million new citizens and potential voters, he said.
"They are saying for the first time in history, 'We want to establish a second tier of permanent non-citizens who we expect to live here a long, long time,'" Chishti said.
Sen. Marco Rubio (R-Fla.) plans to introduce his own immigration reform proposal during the next term, said Alex Conant, Rubio's spokesman. Like the departing Kyl and Hutchison, Rubio supports the idea of a policy that offers some relief from the daily threat of deportation but without a path to citizenship, Conant said.
For Gabby Pacheco, an immigration reform activist and undocumented immigrant, the deeper she read into the text of the Achieve Act, the more incensed she became. Pacheco called the bill unpatriotic, inhumane and insulting, and said it panders to those who subscribe to stereotypes about immigrants and welfare use.
The Achieve Act would also bar undocumented people from all sorts of public benefit programs to which state and federal laws already restrict access. The bill leaves those who qualify for work permits to live in a sort of stateless gray zone in which they would become legal but very vulnerable workers, Pacheco said. But when Pacheco heard Kyl's comments about the most ready path to citizenship, she started joking with friends.
"More than anything, this shows the hypocrisy of the Republican Party," she said. "They talk about marriage as a sacred institution between a man and a woman, and you have John Kyl, one of the leaders in the party, suggesting that you should just commit fraud. It seems like they are just playing with the issue, playing with people's lives."
By the end of the week, one of Pacheco's friends and follow activists put up an Achieve Act Facebook page, Citizen4Me. On it, a sarcastic offer to connect marriage-minded U.S. citizens and young, undocumented immigrants.
Kyl's spokesman Joe Hack did not immediately respond to a request for comment.
Popular in the Community