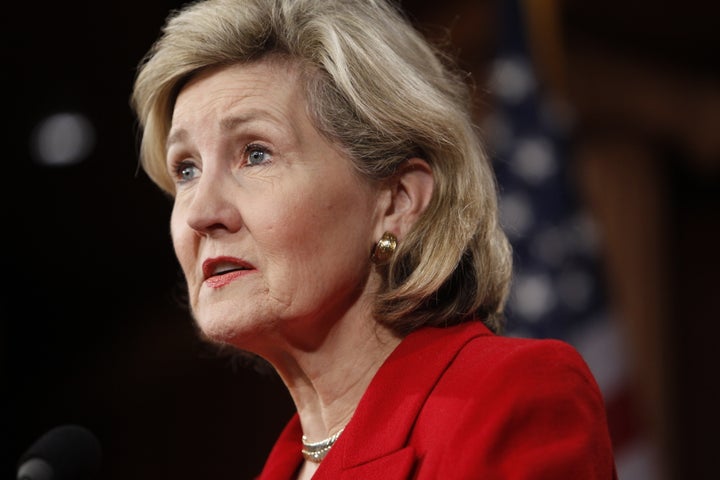 WASHINGTON -- Retiring Sen. Kay Bailey Hutchison (R-Texas) and retiring Sen. Jon Kyl (R-Ariz.) introduced a bill on Tuesday that would allow some undocumented young people to gain legal status, although they admitted that it's unlikely they'll be able to shepherd its passage through Congress while they remain in the Senate.
"We have to get this ball rolling ... and this particular part of immigration reform seemed a logical place to begin," Kyl told reporters at a press conference.
The bill, called the Achieve Act, is the result of a yearlong effort from the senators to craft a Republican-friendly version of the Dream Act, which most recently failed in the Senate in 2010. Hutchison and Kyl's bill would limit eligibility from the Dream Act's outline, including limiting application eligibility to only those who entered the United States under the age of 14.
Most importantly, Hutchison said, the bill would not offer a special pathway to citizenship for immigrants who qualify. "It doesn't allow them to cut in line in front of people who have come and abided by the rules of our laws today," she said. "It doesn't keep them from applying under the rules today, but it doesn't give them a special preference."
A majority of Democrats, including President Barack Obama, support giving a unique type of pathway to young undocumented immigrants. Obama gave temporary reprieve to some of those immigrants through a deferred deportation program he announced in June, which Kyl said "stole the march on the issue."
"It didn't seem right [to introduce the Achieve Act] during the campaign; it could be misconstrued if we introduced it then," Kyl told reporters after the press conference on Tuesday.
Hutchison and Kyl emphasized that the Achieve Act would still allow immigrants to gain citizenship through other means. Kyl pointed out that there are other ways to gain citizenship, including getting married to a U.S. citizen, which he said many undocumented immigrants could be likely to do because they're young and "in this country, the biggest marriage pool are U.S. citizens."
Sen. Marco Rubio (R-Fla.), who spearheaded his own effort for a similar bill earlier this year, will likely lead the effort in the next Congress, Hutchison and Kyl said. Sen.-elect Ted Cruz (R-Texas) and Rep. Jeff Flake (R-Ariz.), who will be replacing Hutchison and Kyl, have been briefed on the legislation and are interested in immigration reform, although they have not yet given a firm commitment to this particular bill, the senators said.
"We're going to have to count on the people like Sen. McCain and Sen. Rubio, and others who have an interest in this issue next year because neither of us is going to be here," Kyl said. "I confess to you, that's another reason we decided to go ahead and file this legislation now."
So far, most post-election talk of immigration reform has been focused on comprehensive immigration reform, not piecemeal efforts such as the Achieve Act. But Hutchison said she thinks piece-by-piece reform is the right path.
"I believe that this is the best start, and you will then take that achievement, and then you'll see what is left to work on," she said.
Hutchison said she has spoken to some House members about the bill. Rory Cooper, a spokesman for House Majority Leader Eric Cantor (R-Va.), declined to comment on the Achieve Act ahead of reading the full text, but pointed out that the House will take up immigrant visa legislation in the form of the Stem Jobs Act later this week.
A spokesman for Senate Majority Leader Harry Reid (D-Nev.) did not respond to a request for comment on whether the chamber would take up the bill.
Before You Go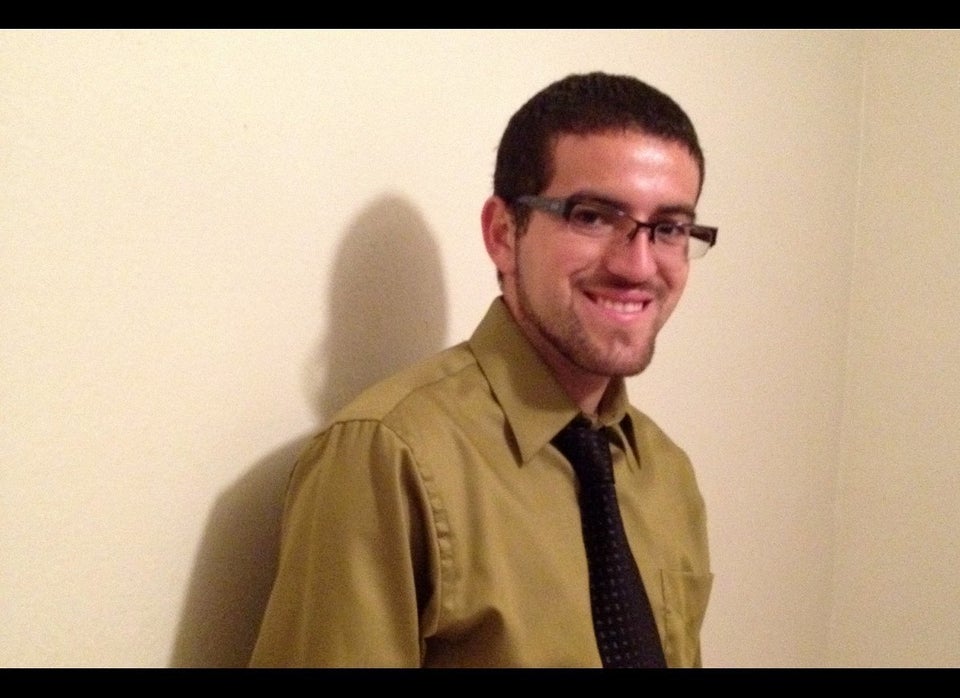 DREAMers Taking A Stand
Popular in the Community