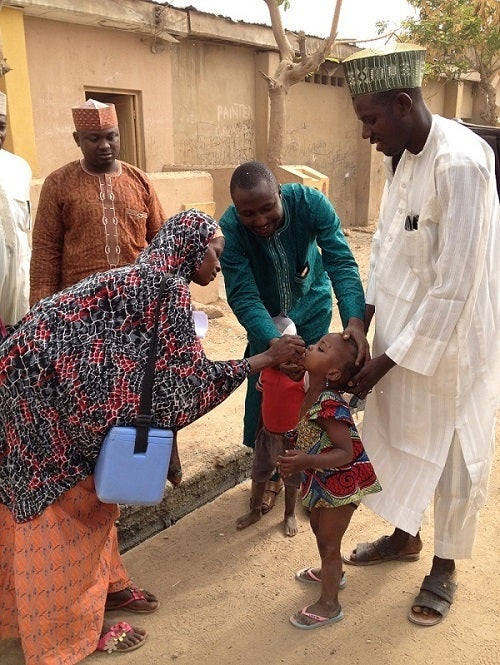 When I first joined CDC as a disease detective in 1988, polio was far from extinct. Nearly 1,000 children were paralyzed each day by the disease, mainly in poor and developing countries. And although polio had already been eradicated in the U.S., many Americans still remembered the fear associated with polio outbreaks and the era of iron lungs and leg braces. My father didn't learn to swim because of concerns about the spread of polio in public swimming pools.
The same year I came to CDC, the World Health Assembly announced a commitment to eradicate polio – and the crippling and potentially fatal infectious disease is now on the brink of extinction. Only five cases have been reported worldwide so far this year – three in Afghanistan and two in Pakistan. The reason for this remarkable accomplishment: widespread polio vaccination.
With World Immunization Week currently under way, the on-the-ground gains of recent years are striking. An estimated 2.5 billion children have been vaccinated against polio since 1988. This progress was made possible through Global Polio Eradication Initiative partners including Rotary International, CDC, World Health Organization, UNICEF and the Bill & Melinda Gates Foundation, and through the efforts of tens of thousands of health workers across the globe – some of whom have risked their own safety to distribute lifesaving vaccines in conflict zones. We are now closer than ever to achieving a polio-free world.
Polio virus continues to circulate in three countries: Afghanistan, Pakistan and Nigeria. Unfortunately, vaccinating children in these security-compromised areas can be a difficult and dangerous task. In Nigeria, for example, more than 360,000 vaccinators support a national polio campaign, and another 180,000 are engaged for sub-national campaigns. More than 80 percent of vaccinators work in the northern part of Nigeria, where they go house-to-house, including in high-risk areas, to administer vaccine to children. As a result, 4.7 million children received vaccine through special interventions in eight northern states in 2016. Female polio workers play a unique role in these efforts. In some regions, mothers and female caregivers will open doors only to women workers who are accepted where men cannot go. Without physical access to administer multiple doses of vaccine, it is not possible to reach these children and stop polio.
Despite the obstacles, these countries are making substantial progress, largely due to the tireless efforts of these brave women and men. But as long as pockets of unvaccinated children exist, polio remains a threat to children everywhere.
Physicians practicing in the U.S. today might never have seen a patient with polio. And around the world, the memory of the disease is becoming cloudy. Today, 16 million people who statistically would have been paralyzed by polio, are walking because of the polio eradication initiative. But until polio is gone everywhere in the world, the risk of new outbreaks persists.
To accomplish this goal, we must continue working together to improve immunization delivery and vaccinate those children in hard-to-reach, insecure areas. A vast global laboratory and surveillance network and a well-trained public health workforce ready to respond to disease outbreaks is essential to this mission. We also depend on scientific and technical expertise that not only supports polio eradication, but has been essential to critical public health responses against measles, Ebola and other infectious diseases.
It has been more than 35 years since the world eradicated smallpox, the first disease ever eradicated from humans. When we succeed in reaching and vaccinating almost every child against polio, we will eradicate it for good – and guarantee future generations a world that is forever free from polio.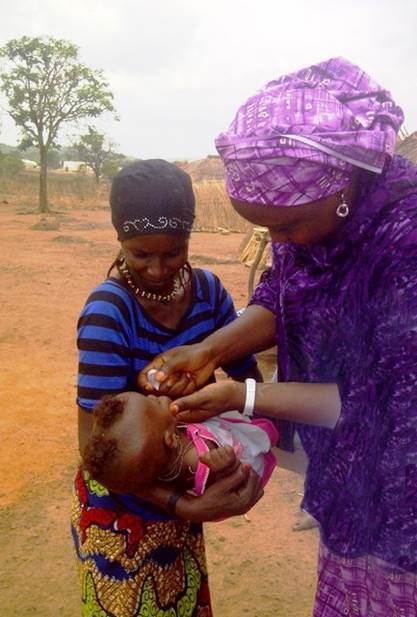 Popular in the Community