They may not bear the features of typical models, but their beauty is undeniable.
Five Indian acid attack survivors boldly posed before the camera recently to shed light on their plight and to help fulfill their dreams.
Rahul Saharan, 24, a photographer who has long been involved with Stop Acid Attacks, a group that gives medical and legal help to victims, decided to take on the project in order to give the women a powerful platform to tell their stories, he told HuffPost via email.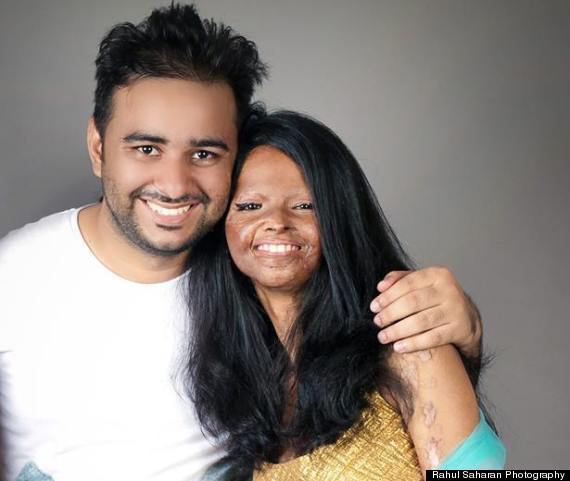 Rupa, one of the models, was attacked when she was 15, while she was asleep in her village in Uttar Pradesh, according to a video on her fundraising page. Her stepmother brought four men into her room who threw acid on her face.
The teen was left severely disfigured, and it took six hours for her uncle to arrive and get medical attention for her. She's had 11 surgeries and is due to have more.
The now 22-year-old campaigns for justice for acid attack survivors, but that's not the only passion she's pursuing.
Rupa has always dreamed of becoming a designer. She learned to sew and now hopes to open up her own shop where she can sell her designs. To date, she's raised more than $15,000.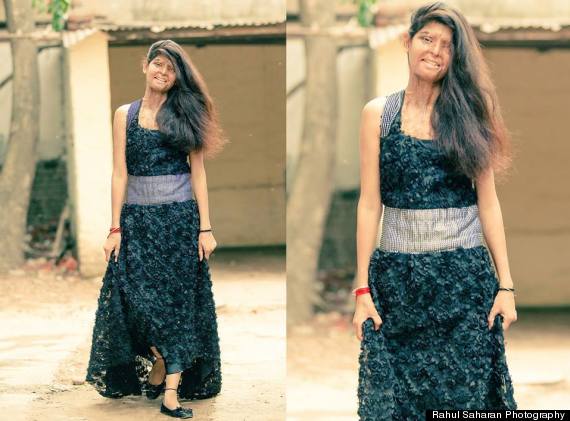 She plans on using the money she makes to help pay for her rehabilitation and to assist in supporting her family, Saharan told HuffPost.
These attacks disfigure victims' appearances, and their muscles and internal organs are often affected as well. Their future prospects are also impaired.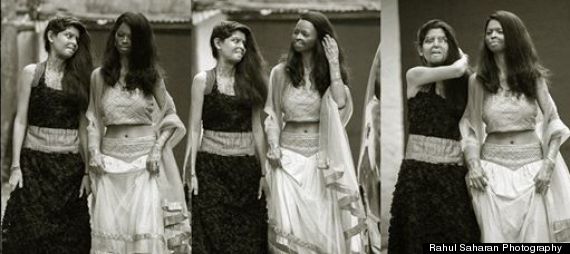 But some progress has been made in terms of working to curb acid attacks.
The court ordered the Indian central and state governments to better regulate the sale of acid, and the parliament to make prosecutions of acid attacks easier to pursue.
"Yes, the law is on paper, but you can find acid easily in local markets," Alok Dixit, founder of Stop Acid Attacks, told CNN.
While these advocates say there's much more work for them to do to prevent these attacks and bring justice to survivors, they've already succeeded in bringing the face of this horrific crime to the public eye.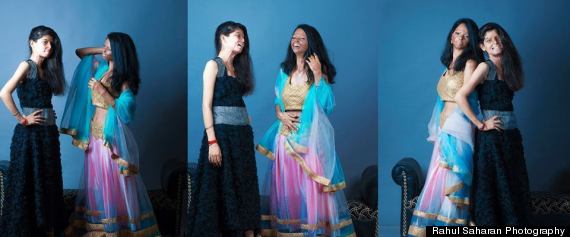 Laxmi, who was attacked when she was 16 by her brother's friend because she had denied his advances, has already garnered a number of prestigious honors. Last March she was one of 10 women to receive the U.S. Department of State's International Women of Courage Award.
Just by refusing to hide their faces, even if that's what society prefers, they are changing perceptions.
From his experience with the photo shoot, Saharan said he learned from these five women about deep struggle, humanity and what "beautiful really means."
If you'd like to help Rupa fulfill her dream of opening up her own clothing boutique, find out more about her project and how you can get involved here.
Related
Before You Go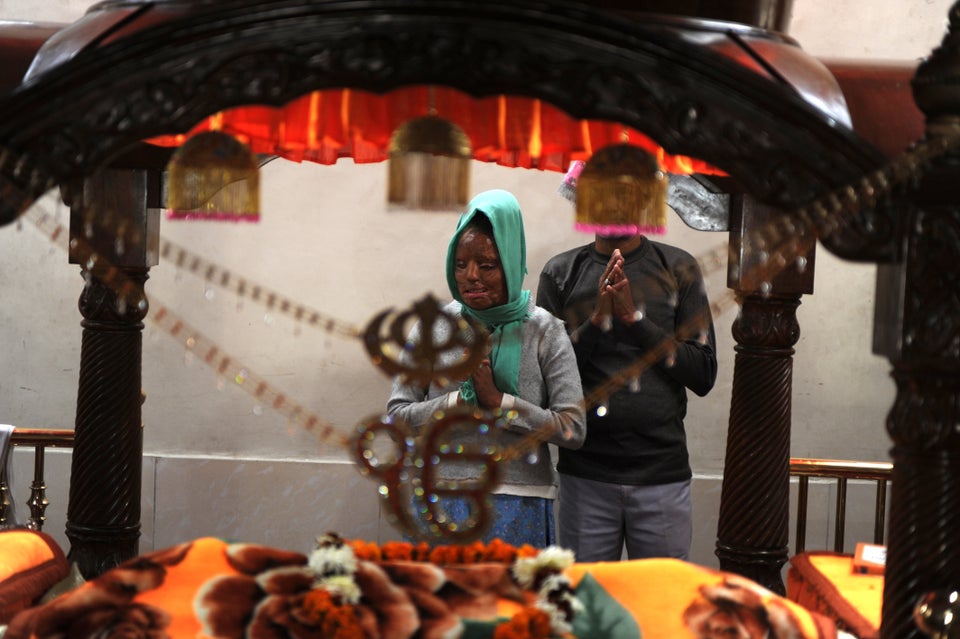 Acid Victim Sonali Mukherjee
Popular in the Community