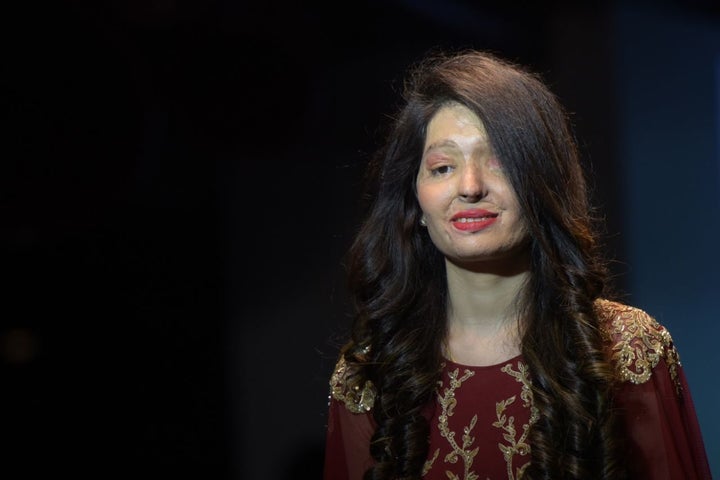 Victims of acid attacks in India have taken to the catwalk in an effort to show that scarred women don't have to hide their faces.
On Saturday, the group Make Love Not Scars enlisted nine women to walk in their first couture show in New Delhi. Each and every woman who modeled the gorgeous Indian designs had been a victim of an acid attack, usually carried out by her husband or a close family member.
What's most striking is that despite suffering from noticeable scarring, none covered her face.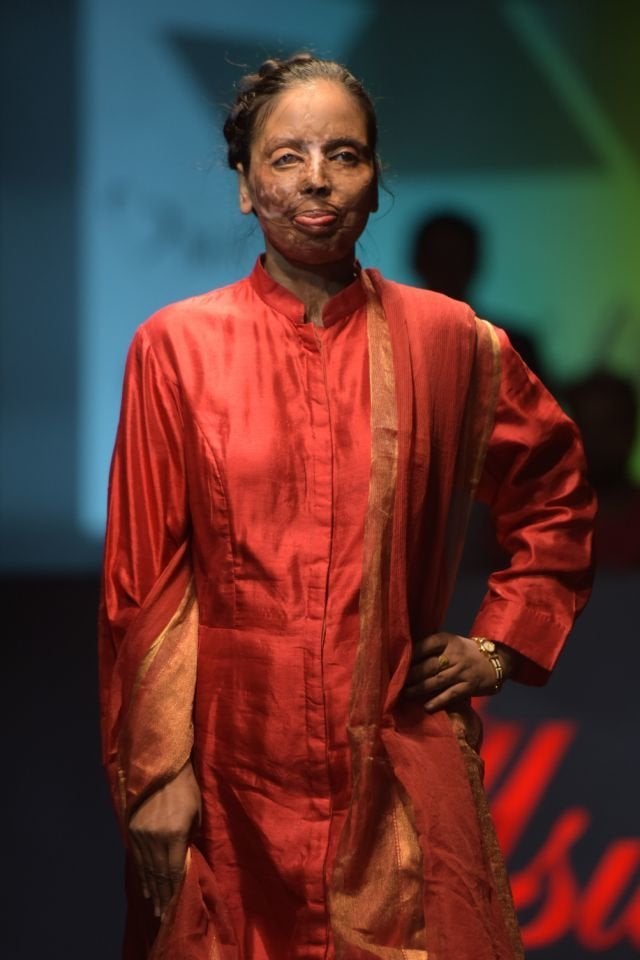 Mother-of-one Meena Khatoon said she was "very nervous" to be taking part. After having acid thrown at her by her ex-husband, she told AFP, "People often looked away when I went outside. They would walk in the opposite direction when they saw me. I would face a lot of problems."
"But then one day I thought, If that's the way you think, so be it. I have to build my life. I want my son to study, and I have to support him."
The organizers of the show, Make Love Not Scars, help survivors to reconstruct their faces and lead wider lives after acid attacks. Although hundreds of cases are reported in India each year, the group's vice president, Tania Singh, believes the number is more likely in the thousands.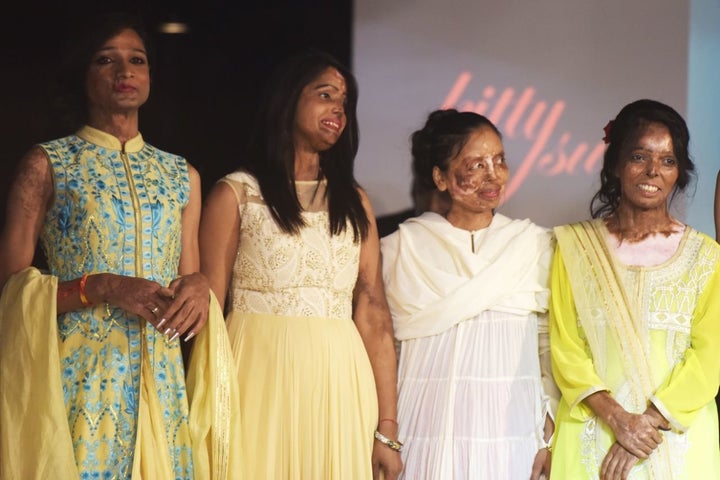 Singh said the fashion show was an important way to boost survivors' confidence, admitting that many acid attack victims refuse to take off their scarves when they first visit the organization.
"They say, 'We can't do it, we are pretty ugly,' and we tell them, 'That's not true, you are not ugly, society is ugly," she explained, describing the fashion show as "a chance to realize that they deserve acceptance, love, and belonging."
"Now they can go back out there, and they can tell the world that they don't have to hide their faces and scars. It is the world that needs to change its thinking."
Read more from Yahoo Lifestyle: 
Calling all HuffPost superfans!
Sign up for membership to become a founding member and help shape HuffPost's next chapter