After an acid attack disfigured her face when she was 16, it would've been understandable if Laxmi had decided to retreat from society. After all, many victims of such crimes in India are shunned by their communities.
While waiting at a bus stop in New Delhi in 2005, a friend's brother threw acid in Laxmi's face, causing horrific injuries all over her body. He was exacting revenge because she had denied his romantic advances, according to the State Department.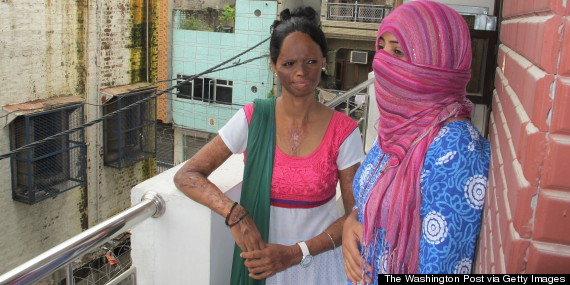 Every year, about 1,500 women worldwide are subjected to these cruel crimes, India Real Time reported last summer. These attacks don't just destroy victims' physical appearances, their muscles and internal organs are often affected as well -- as are their prospects for the future, according to Women's eNews. These victims struggle to find work, and are often driven to suicide, according to the State Department.
But Laxmi wasn't interested in hiding from the world. Instead, she has sought self-acceptance, the chance to work to help acid attack victims and to prevent these atrocities from happening to other women. Nine other women, including a gynecologist in Afghanistan advocating for improved maternal health, and a physician who is combating domestic violence and child abuse in Saudi Arabia, also won the award.
After the incident, Laxmi got involved with Stop Acid Attacks, an advocacy group that provides health, legal and psychological support to victims. It also works to put an end to acid attacks and other burn violence.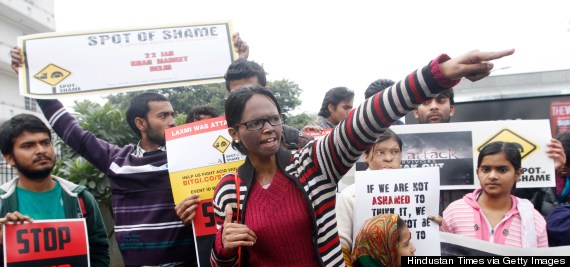 She collected 27,000 signatures for a petition to curb acid sales, an initiative that eventually made its way to the Indian Supreme Court, according to the State Department.
While it was a major boon to the cause to get the government to agree to take action, advocates on the ground say there has been little follow through.
"Nothing has been done," Sushma Varma, trustee of the Campaign and Struggle Against Acid Attacks on Women, told Women's eNews in November. "The state governments that are responsible for implementing the court's orders say they have 'yet to finalize their policies.'"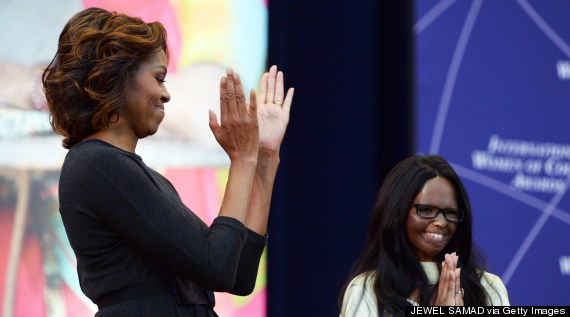 Despite such delays, Laxmi was heralded Tuesday for putting her face to the issue, and for tirelessly pushing for change.
CORRECTION: An earlier version of this story stated that 1,000 women in India are victims of acid attacks each year. About 1,500 women globally are subjected to such crimes annually.

BEFORE YOU GO
PHOTO GALLERY
Acid Victim Sonali Mukherjee