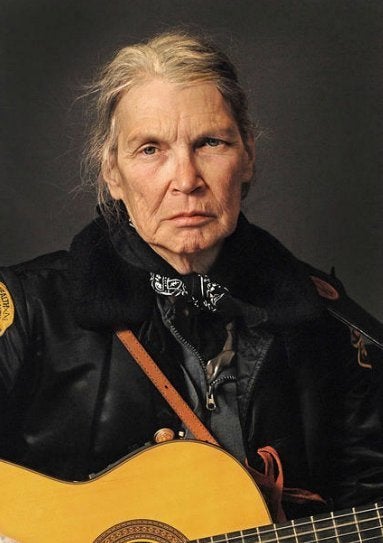 This is the eleventh in an occasional series, The Recessionary Arts. Read more from the series here.
"Not all homeless people are addicts," said Garry to photographer Joe Ramos. "Some people try to better themselves."
Garry has been living with his high school sweetheart, Vanessa, and their four-year-old son in a San Francisco family shelter since leaving behind a toxic drug environment in Victorville. The couple struggles however, as Garry has neither a GED nor high school diploma. Though he is a carpenter, he cannot afford tools, making it almost impossible to find work. "Our son doesn't even realize we are homeless," said Vanessa.
Ramos is a volunteer at San Francisco's Project Homeless Connect (a one-stop-shop event for homeless services), and started shooting portraits of clients at PHC in an effort to give a personal face and voice to homelessness. "I initially was reluctant to take the portraits but something in me said, 'do it,'" said Ramos to The Huffington Post. For Ramos, who grew up in a farm labor camp in Salinas, the project became a personal one. "I get quite emotional going in the gallery. It's overwhelming seeing the portraits hanging on the gallery walls."
Twice a month, Ramos set up a backdrop with one simple light and a chair inside of the Bill Graham Civic Auditorium at PHC. After clients received dental and medical referrals, DMV identification cards, glasses, wheel chair repairs and other services, some sat down in Ramos's chair and told him their stories.
"In essence I'm a sort of Main Street portrait photographer, only the clients are dealing with homelessness and poverty when they come to me," said Ramos. "Afterwards, I send them the portraits by mail, which is sometimes problematic because many don't have homes. Most of the addresses I get on the consent forms are for general delivery, shelters, single room occupancy addresses and often they just tell me to send the photographs to a relative." With "Acknowledged," Ramos's work has a home.
While San Francisco is rife with images of poverty, "Acknowledged" is especially unique because it rejects the typical associations of homelessness. As the San Francisco Bay Guardian pointed out:
Images of homelessness are not hard to come by. These scenes are often pathetic, cliched. In the worst cases, the homeless are portrayed as inhuman heaps of blanket and facial disfigurement, people reduced to their time spent sleeping on the streets or begging for money. But in "Acknowledged," unhoused subjects are shown in a way that's truly radical: as people just like us.
"Acknowledged" delivers true stories and real people, removing the element of disaster porn that all too often paints our perceptions of homelessness.
"To date, I've taken portraits of over 1,500 people," said Ramos. "I don't plan on stopping any time soon."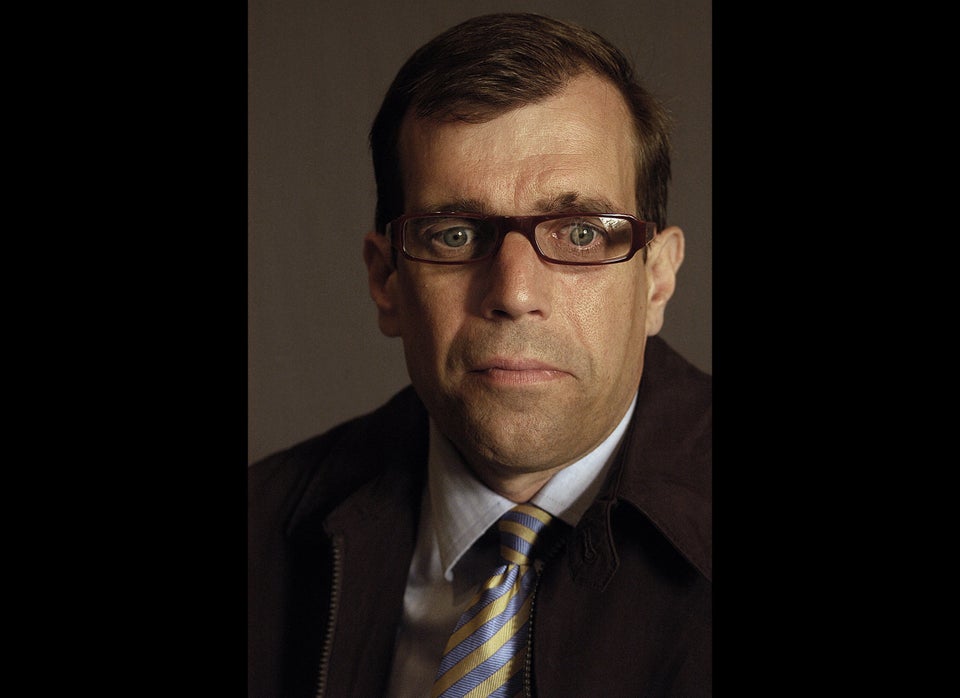 Popular in the Community