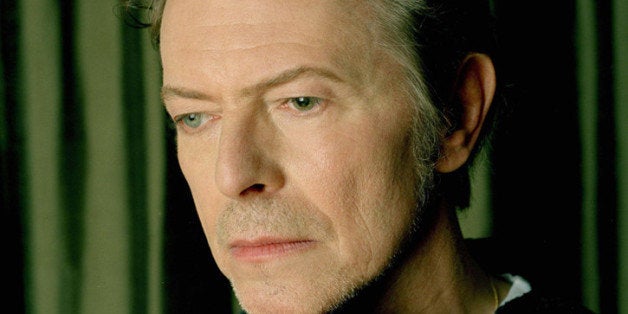 David Bowie sacrificed himself for his art, and it bleeds through his work. Backstar is an unbearably honest piece, and is not immediately appealing because of this. It's the slow droning high of the medication and the pain of the terminal cancer that snatched his life, taking Bowie away from us when he wanted to give us more.
Acknowledging this pain may seem pointless, but I believe this was Bowie's hope and intention. The beauty of this album, how it was released in subtlety and how it surfaced two days later, is proof of Bowie's figurative resurrection. To hear his own voice, unique in his reaction to his imminent death, is almost like having him channeling his own eulogy through his music. Bowie knew he was going to die. That being said, he is one of few musicians so dedicated, so enamored of art that he chose to die on his own terms. Within these terms, and within these songs, he relives his influential life before he ascends into grace.
The album begins with the dizzying "Blackstar," a song where Bowie explores his own descent. Death, like space, is endless and unknown, and the morbid droning of his self exploration matches the repetition of the song's lyrics. With discernment, he identifies all that he isn't; a pop star, film star, anything mortal. As the longest song on the album, I think this is classic space bound Bowie hoping for a smooth transition past his life, pondering how death will be without yet experiencing it. To me, it makes sense that he would want to be a some sort of embodiment of a long living space relic, shining past his own demise for all to see.
"Lazarus," the second single off the album, is much less sure. Bowie tells us to look up because he's in heaven, and to look up because he's in danger and has nothing left to lose. He says he's so high it makes his head hurt and compares dropping his cellphone to what could possibly mean his death. This song is absolutely beautiful and sad at the same time, but I would not call it bittersweet. It is equally elegant and morbid, but there is nothing sweet about it. As the following songs explore lust, the passing of time, and pessimism, David Bowie prepares himself for his real bittersweet number, the final song on the album.
After the atmospheric "Dollar Days," Bowie concludes the album and his life with "I Can't Give Everything Away." The song introduces a surprisingly upbeat drum machine, and the tone of Bowie's voice actually seems equally optimistic. The self titled reprise, "I can't give everything away," is more celebratory than morose. I think its David Bowie accepting his death and acknowledging all that he has already contributed in his life. All the songs he has written, the collaborations and public appearances, his marriages and falling in and out of love are celebrated in this conclusion. It is a beautiful end to a wonderful life, and ultimately a better way to end this album. He has given so much to the World, and in this song he finally accepts that he can't give everything away.
This is what I would consider a fantastic album, and if you are a Bowie fan I would highly recommend you go out and buy it. I couldn't have asked for a better and more completely goodbye, and he delivered it so that he can live once more, forever, in our headphones and speakers.
Farewell Mr. Bowie, and thank you for your light and love.
Related
Popular in the Community