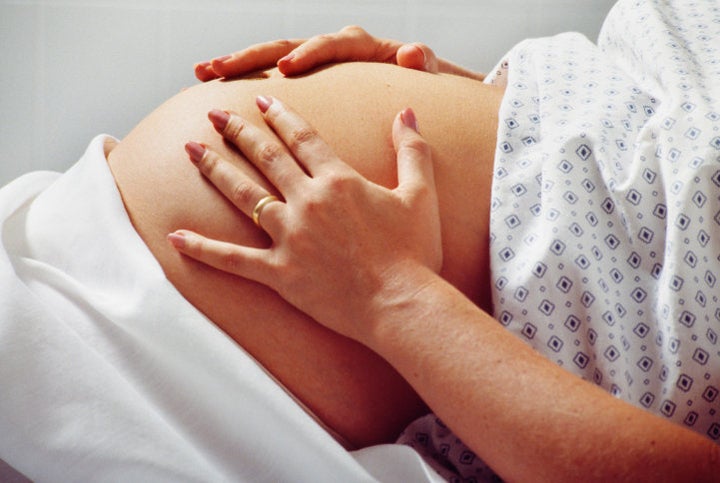 In a dramatic and much needed move, the America Civil Liberties Union has demanded that the federal government step in and require religiously sponsored hospitals to stop endangering women's lives by denying them emergency reproductive health care.
The ACLU is prepared to consider legal action for any woman who is denied appropriate emergency reproductive health care in a religiously owned hospital. "We want women who have suffered to know that they can contact us for legal recourse," said Brigitte Amiri, senior staff attorney with the ACLU Reproductive Freedom Project and a signatory to the letter.
The ACLU took action in response to the Phoenix Diocese's outrageous condemnation of the decision at St. Joseph's Hospital to abort an 11-week pregnancy in a woman whose life was threatened by that pregnancy (an action the ACLU maintains will send a chilling message to staff at other Catholic hospitals) and to other alarming examples of Catholic hospitals withholding emergency reproductive health care from women in life and death situations. (for more, see my last post).
In a July 1 letter to the Centers for Medicare and Medicaid Services (a major source of income for all hospitals, including Catholic hospitals), the ACLU declared that "religiously affiliated hospitals across the country inappropriately and unlawfully deny pregnant women emergency medical care." In doing so, it went on, they are violating laws and regulations essential to the protection of women's health and lives, namely, the Emergency Medical Treatment and Active Labor Act (EMTALA) and the "Conditions of Participation" in the Medicaid and the Medicare programs.
The ACLU letter describes violations of EMTALA, which concern "conditions that arise during pregnancy, or that can be exacerbated by pregnancy, that require an abortion to save the woman's life." Referring to cases described in Lori R. Freedman's excellent article on miscarriage mismanagement in Catholic hospitals in the American Journal of Public Health, the ACLU charges that Catholic hospitals are refusing to terminate pregnancies of hemorrhaging, septic, miscarrying women until the fetal heartbeat stops, and are sending women to other hospitals up to 90 miles away to receive life-saving reproductive health care.
The letter also describes violations of the Conditions of Participation in the Medicaid and Medicare programs. Those conditions require informed consent and stipulate that "physicians must clearly communicate all pregnancy and miscarriage options to women and their families, and women must have the ability to request a certain course of treatment."
The ACLU maintains that that bar was unmet in the cases described in Freedman's article. Nor would it be met, added Amiri, if a woman with a life-threatening ectopic or tubal pregnancy entered a Catholic hospital. The Catholic Ethical and Religious Directives only authorize an "indirect" termination of an "extrauterine pregnancy" , i.e., the surgical removal of the fallopian tube, even though a drug exists that can flush the pregnancy out of the tube, preserving the organ and the woman's ability to conceive in the future.
In the immediate, the ACLU is calling for the federal government to investigate, enforce federal law, hold noncompliant hospitals accountable, and issue a formal notification to all hospitals saying that "denying emergency reproductive health care violates federal law."
Beyond that, the ACLU "stands ready to provide legal assistance to people who have been refused treatment," Amiri said.
For more information, contact Brigitte Amiri at 212-549-2633 or bamiri@aclu.org.