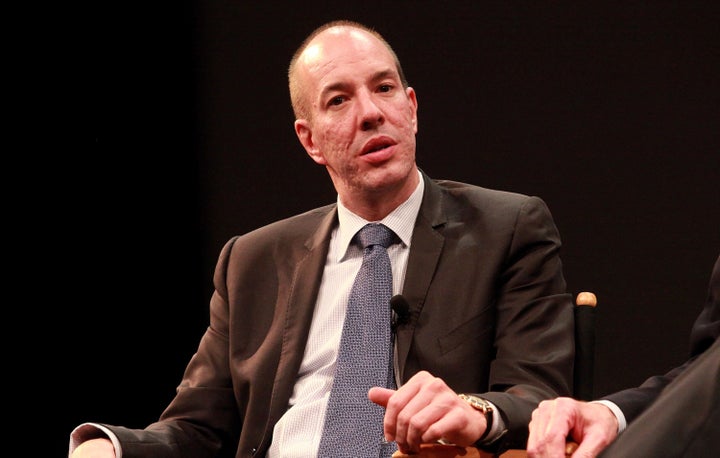 The organization on Thursday unveiled "The Trump Memos," an analysis of the constitutional threats posed by positions that Trump has taken since launching his bid for the presidency. The 27-page report lays out problems in six areas: immigration, discrimination against Muslims, abortion rights, mass surveillance, torture and press freedoms.
"By our analysis, the Trump administration would violate" a number of constitutional provisions, said Anthony Romero, the ACLU's executive director, in a call with reporters ahead of the report's release.
Trump's infamous idea for a ban on Muslims entering the U.S. would violate the First Amendment's prohibition on the government disfavoring one religion over others, Romero said. It could also violate the due process and religious rights of those U.S. citizen and resident Muslims affected by it.
"It would be a constitutional battle that would roil for years," Romero said of a legal challenge to any such ban, adding that his lawyers would be ready to fight in the courts if it ever came to pass.
On immigration, the ACLU report argues that Trump's idea to deport people en masse "would erode civil liberties of undocumented immigrants and U.S. citizens alike by leading to a systematic reliance on racial profiling and illegal detentions." That, in turn, would violate the Constitution's guarantees of equality and due process, as well as its prohibition against unreasonable searches and seizures.
Some of these same protections would be trampled by Trump's proposal to harness the surveillance powers of the National Security Agency to watch ever more citizens ― an area where the ACLU has been pushing for change in Congress and in the courts.
The ACLU report doesn't cover all of Trump's threats to the rule of law, as Romero acknowledged Thursday. Notably, it doesn't address the candidate's evident disrespect for the separation of powers and the independence of the judiciary ― as when he kept accusing a federal judge of being biased solely because the judge is of Mexican heritage.
But Romero said the ACLU is willing to add to the list or even amend it if Trump changes or truly tempers his positions.
"This is an invitation — in fact, an exhortation— to consider the constitutional implications of his policies and to refine his policies to comport with the Constitution," Romero said.
Clinton's views have "changed and evolved a great deal over time," he said, adding that she has expressed troublesome positions on deportation (and how it breaks up families), government surveillance and torture.
Calling all HuffPost superfans!
Sign up for membership to become a founding member and help shape HuffPost's next chapter