The American Civil Liberties Union sued Kentucky state officials on Monday to block a new law that requires women seeking an abortion to first undergo an ultrasound and hear a description of the embryo or fetus.
ACLU lawyers filed the lawsuit in federal court in Louisville on behalf of EMW Women's Surgical Center, which the lawsuit said is the sole licensed abortion facility in Kentucky.
The requirement violates the speech rights of doctors and patients by forcing them to deliver and listen to a government-mandated message, the lawsuit argues. The surgical center is asking for a temporary restraining order and a permanent declaration that the law is unconstitutional.
The law is part of a renewed effort by abortion opponents nationwide to restrict the procedure. It was passed on Saturday by the Kentucky General Assembly, where Republicans swept to power after taking the state House for the first time in nearly a century, and signed on Monday by Governor Matt Bevin, also a Republican.
Bevin, in a statement on Monday, defended the law and several other recently passed measures as representing a new day for Kentucky. He said the measures would "protect our most vulnerable."
The law requires a physician or qualified technician to perform the ultrasound and position the screen so the woman may view the images. The medical staff will also be required to describe what the images show, including the size of the fetus and any organs or appendages visible.
It does not contain exceptions for women who are facing medical complications or are victims of rape or incest. Lawmakers inserted an emergency clause allowing it to take effect immediately upon Bevin's signature.
The lawsuit accuses lawmakers of "forcibly co-opting and perverting the informed consent process."
While the bill received overwhelming support in both chambers of Kentucky's legislature, even some of its supporters questioned whether the state risked a lawsuit.
Some 25 states have laws regarding ultrasounds and abortions, but only three states require medical staff to display and describe the images, according to the Kaiser Family Foundation, a non-profit group focusing on health issues.
Republicans have acted swiftly in their first week with majorities in the Kentucky legislature. Other measures they passed include prohibiting abortions after a pregnancy has reached 20 weeks, making Kentucky the 27th "right-to-work" state and allowing the governor to overhaul the University of Louisville's board of trustees.
Before You Go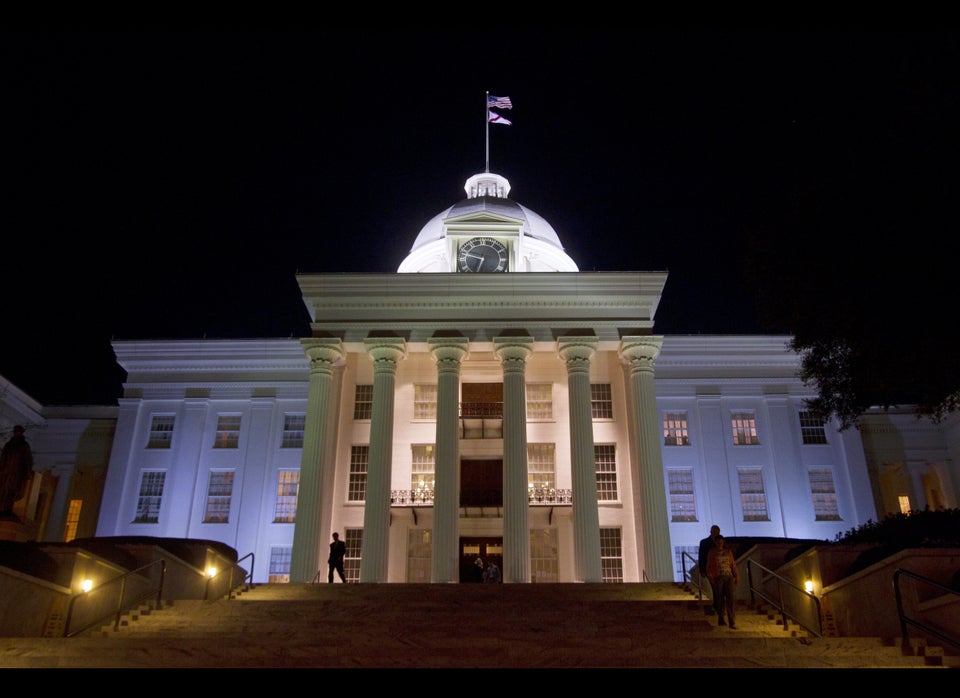 U.S. State Capitol Buildings
Popular in the Community