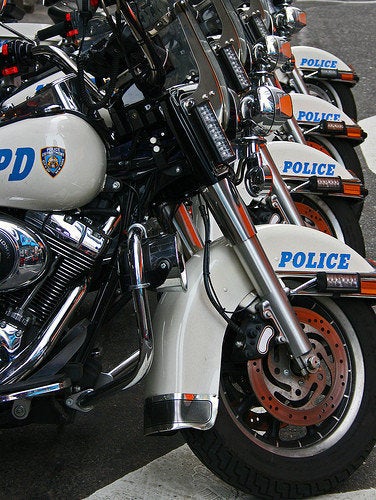 The Taxi/Livery Inspection Program (TRIP), designed to prevent livery cab drivers from being robbed, requires that drivers consent to being pulled over by the NYPD. Those who engage in the program have placards that allow police officers to pull the car over and search the vehicle.
However, the current law does not extend to the stopping-and-frisking of passengers and the practice is therefore unconstitutional, the suit claims.
"Over the past few years, NYPD officers have stopped and frisked millions of innocent people for walking in the wrong neighborhood at the wrong time, and now the Department has extended this unlawful practice to passengers in livery cars," said NYCLU Executive Director Donna Lieberman. "It's just another disturbing example of the NYPD's campaign of excessive and racially lopsided policing, and we're confident the courts will put a stop to it."
The two men named in the suit are Terrence Battle and Munir Pujara. Battle is a black radio host who was pulled out of a livery cab and frisked because he matched a description of a nearby suspect. Pujara was also pulled out of a cab and frisked, but Pujara, a lawyer, told the officers that what they were doing was illegal. The officer pointed to the TRIP placard, and told Pujara he would be arrested if he did not cooperate.
NYPD spokesman Paul Browne defended TRIP. "Police stops save lives. So does the TRIP program."
"Merely riding in a livery cab should not make you a target for the police," said NYCLU Associate Legal Director and lead counsel Christopher Dunn. "We fully support driver safety checks, but this frightening mistreatment of livery passengers must stop."
Related
Popular in the Community