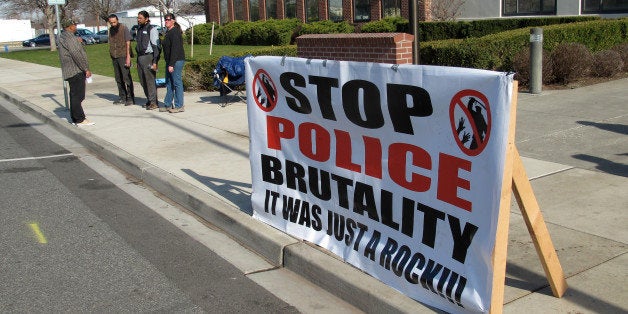 SEATTLE, Feb 24 (Reuters) - The American Civil Liberties Union urged the Justice Department on Tuesday to launch an investigation into the fatal police shooting of an unarmed Mexican farmworker in Washington state, saying a local police probe was needlessly focusing on his activities prior to the incident.
Antonio Zambrano-Montes, 35, an unemployed orchard worker from Mexico's Michoacan state, was killed earlier this month in the Pasco, a city of some 68,000 residents in Washington state's agricultural heartland after he threw rocks at them and tried to flee.
His death, in a confrontation captured on video, sparked protests by demonstrators who accused Pasco police of overly aggressive tactics in dealing with the Hispanic community and who likened the shooting to two high-profile police killings of unarmed black men in Ferguson, Missouri, and in New York City.
The ACLU said in a letter to U.S. Attorney General Eric Holder that the investigation by a special investigative unit comprised of neighboring departments but does not include Pasco police, is unnecessarily focusing on Zambrano's activities in the weeks preceding the shooting.
"This line of inquiry makes it appear that the (special investigative unit) is looking for ways to discredit Mr. Zambrano based on any problems he may have faced in his past, instead of ascertaining the facts about the officers' knowledge at the time of the shooting," the ACLU said.
The ACLU request comes a week after Hispanic advocacy group Consejo Latino called for an independent Justice Department probe over concerns of an inherent conflict of interest a local police probe.
The Mexican government has condemned the shooting as a disproportionate use of lethal force, and a lawyer for the family said the police violated Zambrano-Montes' constitutional rights.
Police said Zambrano-Montes pelted officers with rocks and ignored commands to surrender before the shooting, and that a stun gun failed to subdue him. The three officers involved in the incident, including one who is Hispanic, were placed on administrative leave pending an internal probe.
Neither the Justice Department's Civil Rights Division or representatives for the U.S. Attorneys in Washington state immediately responded to a request for comment. A spokesman for the special investigative unit said he could address the matter at a press briefing on Wednesday.
ACLU's Washington Deputy Director Jennifer Shaw said the Justice Department could potentially assist with the local police investigation or could launch a separate civil rights probe into excessive force allegations. (Reporting by Eric M. Johnson)

REAL LIFE. REAL NEWS. REAL VOICES.
Help us tell more of the stories that matter from voices that too often remain unheard.