For HuffPost's #LoveTakesAction series, we're telling stories of how people are standing up to hate and supporting those most threatened. What will you stand up for? Tell us with #LoveTakesAction.
People Power will promote specific actions ― anything from attending a local march, to holding signs of support in front of a local mosque. ACLU staff will post notices for some of the events, while the platform will also enable regular people who want to get the word out about local initiatives to put up information.
The platform will also connect ACLU experts with people interested in getting training in grassroots organizing. 
"So many people are coming to us and asking, 'How can I get involved?'" Faiz Shakir, ACLU national political director, told The Huffington Post. "We're using our brain power, and that of millions of people, to say what are good actions for people to get up out of their chairs, and not just click."
"People have known us for, 'See you in court,'" Shakir added. "I hope now they'll know us as, 'See you in the streets.'"
The ACLU recently received a spike in donations ― it raised $24 million in just one weekend after its victory in court against Trump's executive order on immigration ― and the group decided to use some of the new funds to grow this new organizing arm, Shakir said.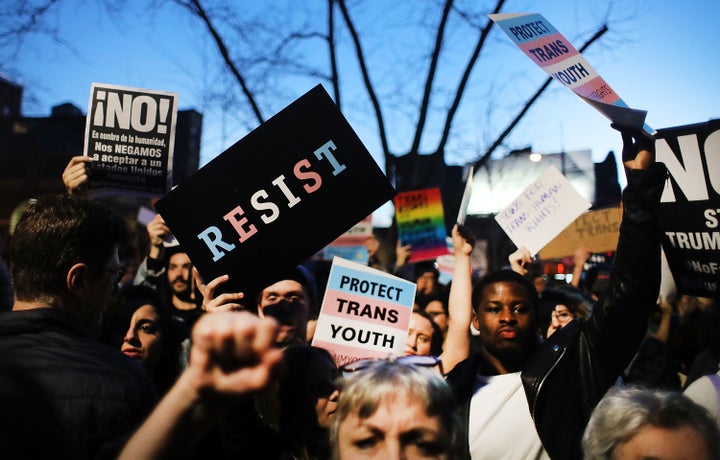 The People Power platform will live-stream a "resistance training" on launch day, during which the ACLU will provide a list of actions individuals nationwide can take to stand up for social justice.
"Many people have been involved in protests," Shakir said, "and they want to know how to sustain and build upon this ― and this is to help guide them as they encounter the challenges of organizing." 
"We're invested in training a generation of activists," he continued. "So how do we counter-program Trump? When he beats up on immigrants, let's go to a naturalization ceremony and shake new citizens' hands. When he beats up on refugees, find a refugee in your community and hold a potluck for them."
The ACLU's new platform will be similar to Michael Moore's Resistance Calendar, which also allows people to post information about local gatherings, according to Shakir. However, it will also have a digital map, allowing users to click through to any city and RSVP to an event.
The ACLU will also promote select events to its followers via email.
"If we're just in our own communities taking Trump on one slice at a time, it's not going to work," Shakir said. "We have to be united."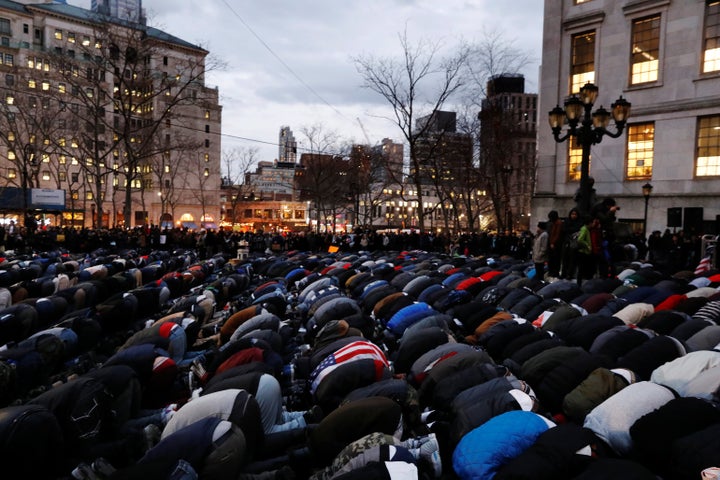 To support its new push into activism, the ACLU hired about 15 new staffers with experience in digital organizing, including those who have worked at the White House and others who were behind Sen. Bernie Sanders' (I-Vt.) 2016 presidential campaign. But the platform won't be pushing any actions that support specific candidates for political office.
The People Power platform is one of many protest grassroots efforts to emerge since Trump's inauguration: NextProtest.com lists progressive rallies in New York City; the Indivisible Guide helps people advocate to Congress; and the Women's March's '10 actions in 100 days' outlines actions people can take to advocate for social justice.
Shakir doesn't see the ACLU platform as competing with these efforts, but rather as helping to gather them into a "one-stop hub" for people to know which actions to take and when. With 2.5 million members and affiliates in all 50 states, the group said in its statement that it is uniquely "well-positioned to take on the incredible responsibility of grassroots organizing nationwide."
"Grassroots organizing isn't a zero sum endeavor," Shakir said. "There will be a number of crescendo moments where Trump does something that is explicitly or implicitly unconstitutional ― and within hours, we want to distribute info about what he did, and what people can do next."
Know a story from your community of people fighting hate and supporting groups who need it? Send news tips to lovetips@huffingtonpost.com.
Calling all HuffPost superfans!
Sign up for membership to become a founding member and help shape HuffPost's next chapter
BEFORE YOU GO
PHOTO GALLERY
Nationwide Protests Against Trump's Executive Order