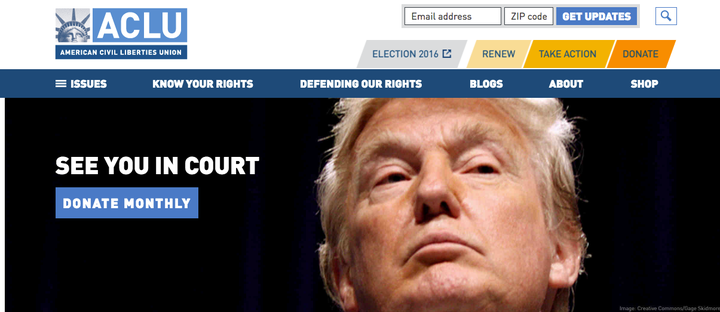 The organization announced Monday that in the past week it has received more than $7.2 million from 120,000 individual donations ― the biggest fundraising haul in the history of the civil liberties group.
"This is the greatest outpouring of support for the ACLU in our nearly 100-year history, greater than the days after 9/11," Anthony Romero, the ACLU's executive director, said in an emailed statement.
The day after Americans elected Trump, the advocacy group renewed its call on the president-elect to backtrack on his troubling proposals or face legal action.
Romero said the outpouring of support in the days since will be used to make good on the ACLU's promise to defend the Constitution, with the focus now being on looking after the rights of those involved in anti-Trump protests spreading nationwide.
"Immediately, we are working across the country to protect the rights of protesters and ensuring those who voice their concerns know their rights," he said. "We are also analyzing the civil liberties records of potential high-ranking federal appointees."
"Since our founding, we have held every president accountable, fighting for the rights of all Americans in courtrooms, legislatures and beyond," Romero said.
In a column published Monday in the New York Review of Books, the ACLU's incoming national legal director warned that Trump's administration could be "a disaster" for the rule of law but that resistance on several fronts might still serve as a check on his power.
"We live in a constitutional democracy, one that is expressly designed to check the impulses of dangerous men," wrote David Cole, a Georgetown law professor who will join the ACLU shortly before Trump is sworn into office. "It will do so if and only if we insist on it."
Jenna Amatulli contributed reporting.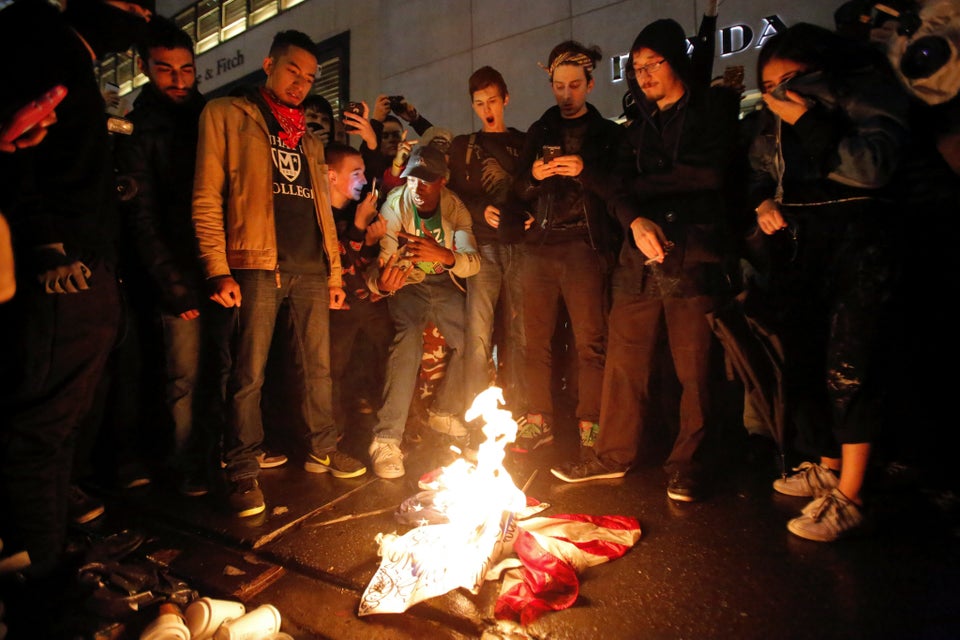 Donald Trump Win Sparks Protests Nationwide
Popular in the Community