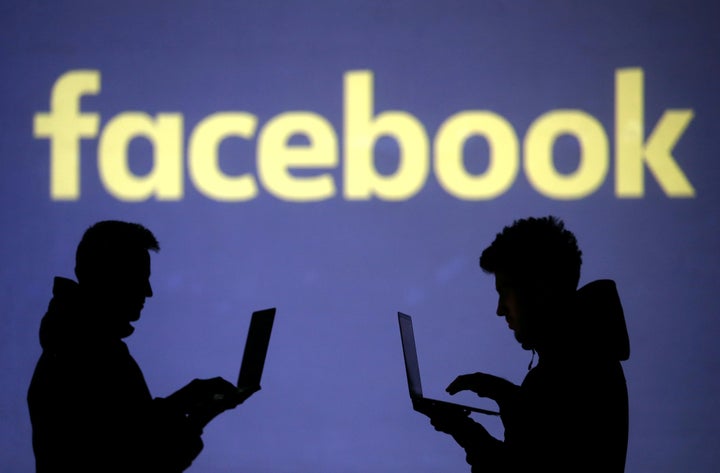 The American Civil Liberties Union filed a lawsuit Tuesday accusing Facebook and 10 of its advertisers of gender discrimination, calling into question a tool on the social network that allows employers to run employment ads aimed exclusively at male users. 
The suit with the Equal Employment Opportunity Commission accuses Facebook of reviving an era when newspapers printed job listings in male and female columns, which largely excluded women from high-paying work, and of reneging on promises to protect its users from having their data used against them. 
"Facebook must change its platform to prevent advertisers from exploiting user data for discriminatory purposes, and ensure once and for all that all users, regardless of gender, race, age, or other protected status, are given a fair shake," ACLU attorney Galen Sherwin wrote in an announcement about the lawsuit.
Filed in partnership with the Communications Workers of America and the employment law firm Outten & Golden LLP on behalf of three job seekers, the lawsuit also names the companies Abas USA, Defenders, Nebraska Furniture Mart, the City of Greensboro North Carolina, Need Work Today, Renewal by Andersen LLC, Rice Tire, JK Moving Services, Enhanced Roofing & Modeling, and Xenith as defendants. 
Many of the jobs shown only to Facebook's male users were in "well-paid, blue-collar fields from which women have traditionally been excluded," the ACLU said, such as tire salesperson, mechanic, truck driver or technician.
The lawsuit also calls out Facebook for allowing those companies to target younger men specifically, accusing it of engaging in age discrimination.
Facebook rebuked discriminatory practices in a statement issued on Tuesday.
"There is no place for discrimination on Facebook; it's strictly prohibited in our policies, and over the past year, we've strengthened our systems to further protect against misuse," Facebook spokesman Joe Osborne said. "We are reviewing the complaint and look forward to defending our practices."
It's far from the first time the tech giant has been called out for tools that critics say allow discrimination. It's also been sued for allowing advertisers to discriminate in who sees their housing ads. And Facebook has been criticized for allowing its algorithms to create advertising categories for people who express interest in the topics of "Jew hater," "How to burn jews" or "History of 'why jews ruin the world.'"
REAL LIFE. REAL NEWS. REAL VOICES.
Help us tell more of the stories that matter from voices that too often remain unheard.