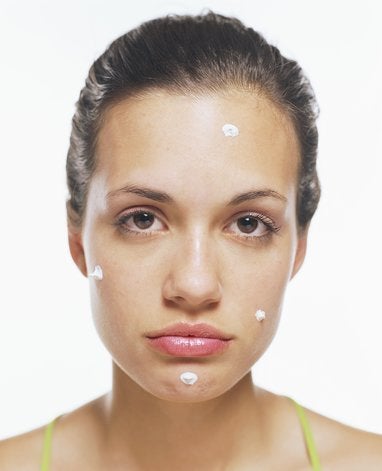 Got problem skin? Stop popping those zits and put down the Proactiv: your iPhone is here to help.
A new app from dermatologist Dr. Greg Pearson called 'AcneApp' claims that it can cure acne and even improve wrinkles.
The $1.99 app promises to improve your skin while you gab: it will project either red or blue light onto your face, which will, supposedly, kill bacteria and promote collagen growth.
According to the app's description on iTunes, the dermatologist-developed treatment uses 420 nanometer blue light (which has antibacterial properties) and 550 nanometer red light (which is anti-inflammatory) to help your complexion.
This would have to go through a lot more clinical study before I could quantify its efficacy," Dr. Pearson said. But he said he was "fascinated by the concept that users would potentially be able to treat their acne while talking on the phone."

Another dermatologist suggested that based on his studies, it would take some 88 treatments for users to see results.
Reviewers on iTunes are also divided on the app.
One quips it's 'just dumb,' but another claims, 'After three days of using this product my acne is almost completely gone!'
Use it or lose it? Tell us in the comments below.

Related
Popular in the Community