Pimples are seriously the skin problem from hell. They hurt when they are forming, and they look and feel disgusting once they are there. But that's not it. After that pimple is gone, it leaves you with a little parting gift: an acne scar. The discolored mark is blatant proof that you had a pimple, and it was not fun.
We spoke to two New York City-based dermatologists who gave us the rundown on everything you should know about acne scars, including how to prevent them and what to do to get rid of them for good.
Why do we get acne scars?
Contrary to popular belief, you don't just get acne scars from picking at your pimples. According to Dr. Whitney Bowe, there are acne lesions that are prone to scarring -- even if you leave them completely alone.
"They are mostly cystic lesions that feel painful underneath the skin and they don't really connect with the surface easily," said Dr. Bowe. "The inflammation gets trapped in there."
Cystic pimples are inflammatory acne which involves more white blood cells rushing to the area and because there are more enzymes in that area, it leads to more destruction. The skin then tries to desperately heal itself which results in a scar.
There is a major difference between acne marks and scars.
People with darker skin often see post-inflammatory hyperpigmentation -- marks that appear brown. Those with lighter skin often develop post-inflammatory erythema -- which show up as purple or red marks.
Acne scars are deep indentations that are usually caused from picking at a blemish (though not always). They take much longer to remove and and can only be erased with laser treatment. Atrophic scars appear as indentations in the skin. One type of atrophic scarring commonly seen as a result of acne is often referred to as an "ice pick" scar, which appears more deep than wide. Hypertrophic scars appear as thick, raised bumps on the surface of skin.
"A true acne scar is when your body takes that healing process one step further and is not able to actually form the collagen the normal way. All the enzymes that are in the area of the acne lesion eat away at things like collagen and elastin," explained Dr. Bowe. "In the case that the inflammation is so great, the collagen and elastic tissue is not able to regenerate completely, or it does in a sort of disorganized or pathologic and not healthy fashion, and you're left with a scar."
So you have a pimple. What is the best way to lessen your chances of marking or scarring?
Dr. Jennifer MacGregor, a dermatologist at Union Square Laser Dermatology in New York City, recommends getting your acne under control from the start. That may seem obvious, but Dr. MacGregor believes it's important to take the time to go into a doctor's office and get prescribed the best and safest products for your skin type.
"I've seen a lot of people who use abrasive agents at home. People who get things off eBay or at the health food store may not get the right treatment for their skin condition," said Dr. MacGregor. "Those products can have ingredients that cause inflammation and irritation."
If you have cystic pimples, Dr. MacGregor recommends calling your dermatologist and popping into the office for a quick visit to receive a cortisone injection (a steroid medication). The shot will reduce inflammation drastically, thus lowering the chance of scarring or of you being tempted to pop the pimple and create a deeper mark.
"For my patients, the office makes every attempt to fit people into the schedule for these visits the same day," said Dr. MacGregor. "The injection melts away the pimple in 24 to 48 hours."
What if you can't make it to a dermatologist? Dr. MacGregor believes the best thing to reduce the chance of scarring is to use on-the-spot treatments in moderation.
"I suggest soaking the blemish at night and warming it up a little bit to loosen up the pus and then doing a spot treatment with a mild benzoyl peroxide," she said.
Well, the pimple's gone, but there it is... the mark. How do you get rid of it fast?
If you have darker skin, that brown mark is going to be there for about six months before it starts lightening up. But we know you want it to go away faster. Dr. Bowe suggests using an at-home product with glycolic or salicylic acid to exfoliate the skin and help bring those dark skin cells to the surface. Or you can go to a dermatologist and get a glycolic acid peel to lighten up the dark spots.
She also touts natural remedies to help brighten up your skin. Soy, kojic acid (a pigment lightening agent derived from mushrooms) and even licorice have been shown to remove dark spots.
While those with darker pigmentation may resort to brightening creams to help remedy their situation, Dr. MacGregor said you should proceed with caution. She strongly advises avoiding prolonged use with any cream that contains hydroquinone, an ingredient used in some brightening creams. "Overuse of hydroquinone can cause permanent grey pigmentation in the skin." she said.
Both doctors recommend the use of retinoid skin products for both kinds of acne marks. These creams brighten and heal the skin. For an over-the-counter solution, Dr. Bowe suggests RoC Retinol Correxion Instant Facial Smoother, and for prescription remedies she usually puts her patients on Differin, Tazorac or Retin-A Micro. Dr. MacGregor advises patients to use Elure products, which utilize an enzyme called melanonzyme to even out your skin tone.
If these at-home products just aren't cutting it, both doctors say the only other option is to get laser treatment done at the dermatologist's office. Dr. Bowe, who uses Vbeam laser treatment, says it can be quite effective. "The laser treatment directly targets the red spot and makes the blood vessels shrink," she said.
One last word of advice: apply sunscreen daily. Dr. MacGregor couldn't stress enough the important role sunscreen plays in reducing marks and scars. "I always suggest using a broad spectrum sunscreen because the spots only get worse if the person is constantly getting sunlight on the skin," she said.
Shop our product picks to help you achieve an even skin tone: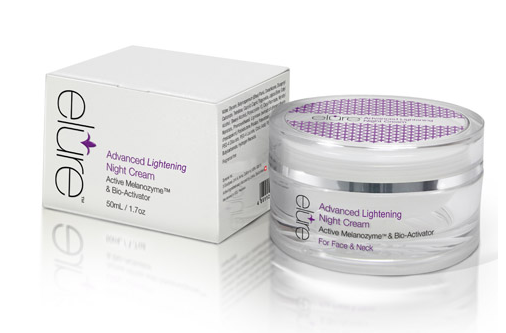 Products To Prevent And Treat Acne Scars
Want more HuffPost Style beauty content? Check us out on Twitter, Facebook, Tumblr, Pinterest and Instagram at @HuffPostBeauty. (For everything else check out our main HuffPost Style Twitter, Tumblr, Pinterest and Instagram @HuffPostStyle.)
---
Do you have a beauty story idea or tip? Email us at beautytips@huffingtonpost.com. (PR pitches sent to this address will be ignored.)
Support HuffPost
A No-B.S. Guide To Life
Related
Popular in the Community