"Mom, look at my face! Do you see it? Look at it! It's so big! There is no way I'm going to the dance!"
It all started in high school, my acne problems, that is. I think some of us remember when our smooth adolescent skin took a turn down Mountain Lane. For me, that journey wasn't so easy. By the time I got to college I had tried every over the counter 3 step system, lived by Proactiv and everything else under the sun.
Once I started working professionally I knew it had to come to an end. Most would say my skin was "fine" but I subscribe to the belief that you should always put your best face forward, and to me, that no longer included the occasional unwanted friends on my forehead.
That fall, after much thought and apprehension, I whipped up enough courage to seek out a dermatologist to get my hands on some prescription Accutane, in hopes of getting a new face. (No judgements). I stumbled upon a dermatologist in Tribeca and started my process.
The first month I was on the 40 dose (which is the strongest) and I couldn't drink an ounce of anything alcoholic. That meant no swanky fashion parties or after work drinks with my PR girls alike for six months. Talk about not being able to have a glass of wine after a long day. Whew! By day three, it was impossible to leave the house without two tubes of lip balm (in case I lost one) and my pocket sized Kiehls moisturizer. It dried my skin out incredibly. The doctors only prescribe 30 days of pills at a time so you can get your blood drawn when you are in your last few days to ensure your blood levels are cool to start the next month. This process is repeated every month for six months.
On my second visit, I expressed my disinterest of enduring this process for six months, so she came up with the not so genius idea of speeding up the process. I have to admit, I was pretty skeptical since the drug is so powerful anyway. This would involve her taking me down to the 30 dose but I would have to take 2 pills a day, for a total of 60.
My face started clearing, dry at times, but the results were improving. A few days later, I'm up writing some stories for Essence.com and as I looked at the screen I couldn't make out what I was writing anymore. I looked up from the computer across my studio apartment and realized I could hardly see into my kitchen. I attributed the blurred vison to me being tired and maybe my eyes needed a rest.
About a week down the line, I woke up with the worst headache of my life, and a few hours later the blurred vision was back. Needless to say the thought of my vison becoming impaired wasn't worth any breakout. I learned that to overcome my struggle with acne, I must accept it for who I am, not for what I am. So I stopped taking Accutane.
For 10 percent of users, acne comes back after one year. For 25 percent of users, acne comes back after two years. There is no way to know if Accutane will work for you or if you will suffer from any of its 1 million possible side effects.
Currently, I'm using an apricot scrub a few times a week and African black soap I use daily. Check out a current photo of my skin after only two months of Accutane that I pulled from Instagram. If you are considering Accutane comment below, I'm happy to further answer any questions.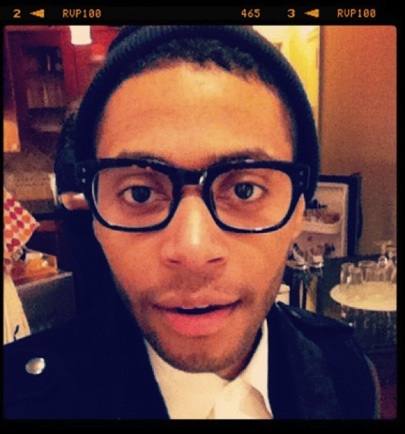 REAL LIFE. REAL NEWS. REAL VOICES.
Help us tell more of the stories that matter from voices that too often remain unheard.