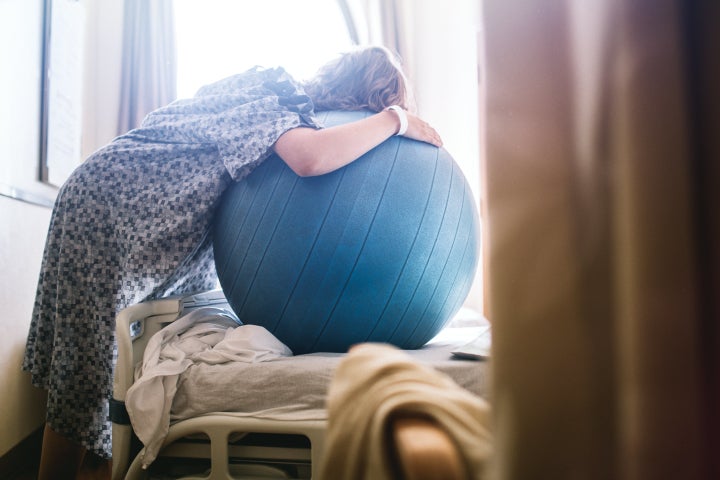 The American College of Obstetricians and Gynecologists announced new guidelines on Tuesday that aim to make vaginal birth after cesarean — or "VBAC" — far more available to interested women.
For years, the group has supported VBAC as a safe choice for mothers who have had a prior C-section and who want to attempt a subsequent vaginal birth, provided they work with their care providers to carefully weigh the individual risks and benefits. Between 60 and 80 percent of women who try for a VBAC are able to have a vaginal birth, ACOG says.
However, following an uptick in VBACs between the late 1980s and early 1990s, the VBAC rate in this country has dropped, in part because of physicians' fears over liability and malpractice. Women who have a VBAC are at increased risk of uterine rupture, in which there is tearing along the scar on their uterus, though estimates suggest it occurs in less than 1 out of 100 women who have a subsequent vaginal birth.
"Despite a 23 percent increase in VBACs from 1985 to 1996, that number has since plummeted as the cesarean delivery rate has continued to trend upward," Dr. Mark Turrentine, chair of ACOG's committee on practice bulletins-obstetrics said in a press release. "This is the opposite of what we want to see happening, and it's because there is still a great deal of misunderstanding regarding the safety of [trial of labor after cesarean delivery] and VBAC and a reticence to consider this a viable option due to medical liability concerns."
Messages on parenting forums and blogs from women searching for providers who offer VBACs provide a window into how entrenched the "once a C-section, always a C-section" view of childbirth still is. "My hospital doesn't allow vaginal birth after cesarean — no one will even talk to me about it!" one BabyCenter post laments. In some communities, women have taken to holding protests against local hospitals with VBAC bans.
The updated ACOG guidelines push back against hospitals and providers having "no VBAC" policies, saying it should be an option for women at facilities that manage low-risk births if they are capable of handling emergency deliveries. The recommendation specifies that VBACs should not be attempted in home birth settings.
"I think guidelines like this have a tremendous impact," Dr. Mara Rosner, assistant professor in the Department of Obstetrics and Gynecology at NYU Langone Health, told HuffPost.
"For us, as physicians, to have ACOG's support is really important," she continued. "If ACOG came out and said, 'VBACs are not appropriate,' we would listen. This emboldens physicians who might be more reticent to offer VBAC to maybe consider it."
Of course, there are risks associated with both repeat C-sections and VBACs. Women who have a VBAC avoid the risks associated with major abdominal surgery and tend to have faster recoveries than women who have another surgical birth, for example. But attempting a VBAC is linked to increased risk of uterine rupture, which ACOG says is one of the major reasons why the rate fell decades ago.
Ultimately, women who have a personal desire to try for a vaginal birth — and certainly, many do not — must work with their doctors to figure out if they are good candidates based on their own specific circumstances and possible contraindications, which ACOG describes in great detail in its new guidelines.
But the group's goal is to reach a point where women who are good candidates for a vaginal birth are at least given the option.
"The message is that while [VBAC] is not right for every woman, which is really, really emphasized in the ACOG guidelines," Rosner said. "It is something we can offer safely to many women who want it."