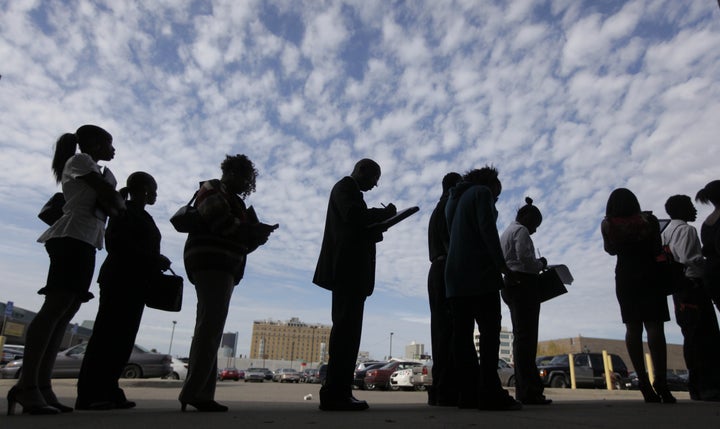 From town-hall-meeting-bullies shouting down members of Congress to Joe "You Lie" Wilson of South Carolina disrespecting the President at a joint session of Congress, 2009 has been a year of dramatic political theater. A conservative activist with a hidden video camera set out to embarrass ACORN -- and succeeded -- and a chain reaction was set off led by a brand of journalism known as "advocacy journalism" which does not purport to be objective.

I have been impressed by how ACORN has responded. They appointed former Massachusetts Attorney General Scott Harshbarger to conduct an independent inquiry into ACORN's delivery of social services, including housing and tax assistance. Harshbarger is now a Senior Counsel to the Firm of Proskauer Rose LLP and is the former President and CEO of Common Cause. ACORN CEO Bertha Lewis has committed to implement the recommendations of the independent inquiry. I would call that swift and responsible action.

ACORN deserves to be scrutinized, but not treated unfairly. The Senate recently passed a measure to deny all federal funding to ACORN, the nation's leading community organizing organization. This strikes me as pandering to the right wing. Low-level employees caught by Fox News giving improper and potentially illegal advice have been used as a pretext to attack the entire organization.

It comes as part of a systematic attempt to muzzle grass-roots organizing of poor and marginalized communities. It includes the attacks on legal aid and riders to countless federal grants, which specifically prohibit nonpartisan voter registration.

What makes the Senate action particularly egregious is the fact that the United States Supreme Court, in Citizens United v. Federal Election Commission, is seriously considering doing away with restrictions on corporations and unions, giving unlimited funds to political campaigns based on free speech protections. Numerous political candidates are already avoiding campaign spending limits -- New York's mayor is estimated to be spending nearly $100 million on his own bid for reelection. And the current meltdown in the news media with newspapers serving communities large and small collapsing -- and many of those that remain serving an overtly anti-poor agenda -- endangers the future of a democratic society where the working poor can at least have some leverage at the ballot box.

This is clearly a case of selective prosecution. Many other organizations and institutions -- United Way, the Catholic Church, Covenant House -- have continued to receive both government and private support once they've fired the bad actors and cleaned up their act. The action by the Senate smacks of a cave-in to the political right which has always been suspicious of any organization that aids or represents poor people in this country.

In fact, ACORN immediately fired the employees who behaved inappropriately. All intakes to ACORN service programs were suspended and all frontline staff were ordered to take in-service training within 48 hours. Not one single piece of improper paperwork was completed or filed in any of the incidents portrayed in the recently aired videos. While the guerrilla theater video made for interesting TV it does not accurately portray the work ACORN does. ACORN has a done a tremendous amount of good.

For four decades ACORN has provided a vital service to New York City and to our country. ACORN is the largest membership organization of poor people in the country. It is a place where people make democracy work and where people can work together to get more control over their lives and their communities.

In addition to providing free mortgage counseling and tax preparation services for millions of poor people across the country, ACORN has been a champion of affordable housing, quality neighborhoods, good schools, and good jobs so people can support themselves. All of this supports strengthening families and communities.

There is no place where ACORN has made its mark in New York City like it has on housing. ACORN has been a leader in ensuring that affordable housing is available for low- and moderate-income families, in eliminating housing discrimination and exclusionary zoning, in reducing foreclosures, and stopping risky predatory lending.

ACORN has been very active on education issues as well. The organization's activities have helped to deliver new funding and to stop cuts in funding totaling more than $2 billion for New York City schools. They have founded two successful schools and have consistently involved their members in demanding quality schools for their children and for every child.

ACORN's track record for 40 years is one of working with people across all spectrums to tackle some of our nation's most challenging problems. ACORN's errors don't even register on the scale of mistakes our government has tolerated on Wall Street.

With the economy tanking, unemployment spiking, and corporate money dominating the political landscape in Washington and in many state capitols, this is not the time to declare war on the nation's leading community organizing institution.
Popular in the Community