Call it the hell of high water. Venice remains threatened by the sea that defines it.
New photos show water levels rising in the tourist destination, forcing tourists and locals to don Wellingtons and ponchos amid the tides. Some visitors wade barefoot through the water.
Workers haven't yet assembled all of the raised walkways the city deploys during some acqua alta events because these tides haven't yet reached a critical level, ANSA reports. Yet some photos show active walkways in St. Mark's Square, probably the city's most famous site.
According to the city, November and December are the most active months for high water, meaning this is probably the first in many floods still to come this season.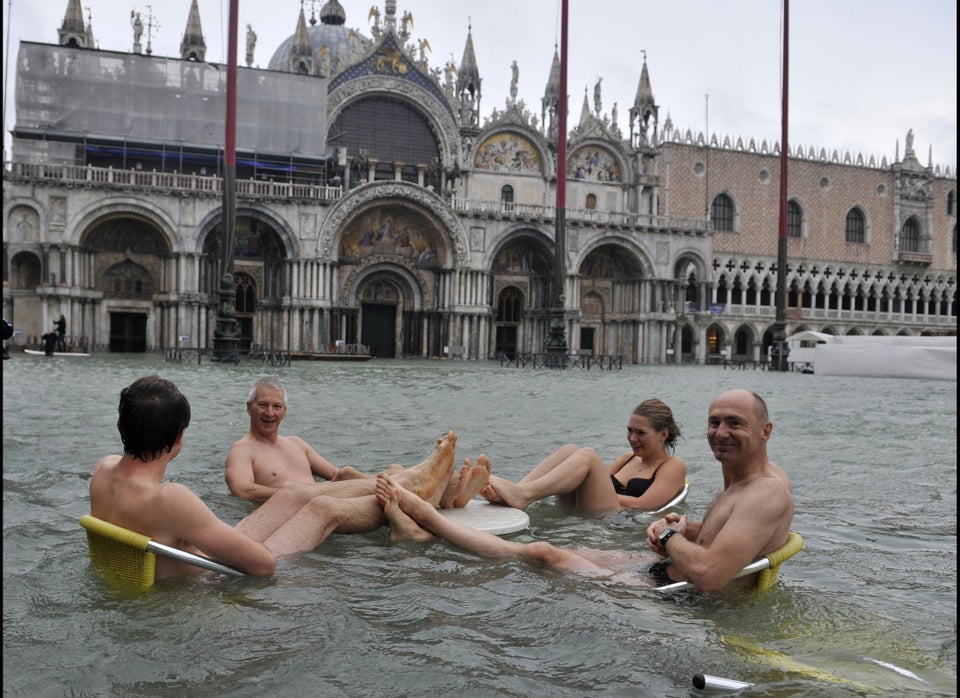 Acqua Alta in Venice, Italy