Every now and again (but really in the fall and winter), heavy rains, high winds and bizarro tides couple up to create Acqua Alta, which is a pain in the neck for tourists and locals alike but is really cool to look at from afar. (So good thing you're afar.)
Tourists go a-wading through famous St. Mark's Square and take pictures of the beautiful city of canals all water logged.
So, St. Mark's Square is basically a mess.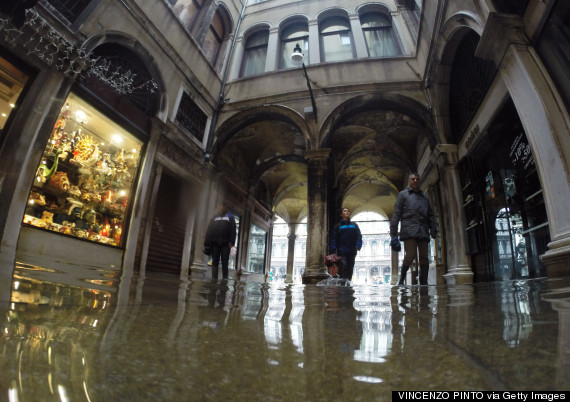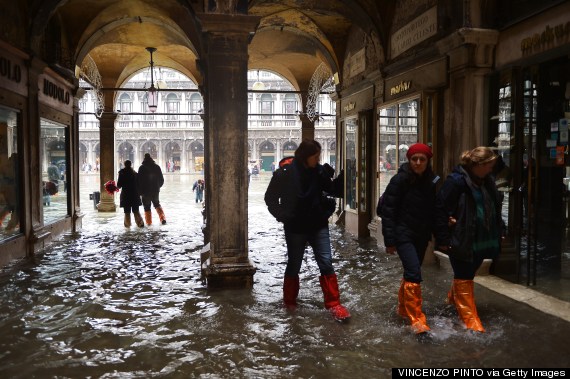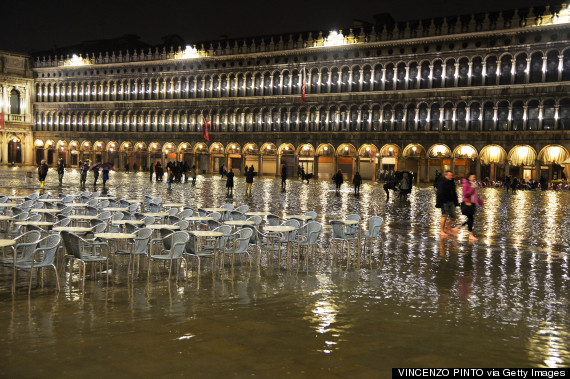 People just chillin' in the cold and the rain.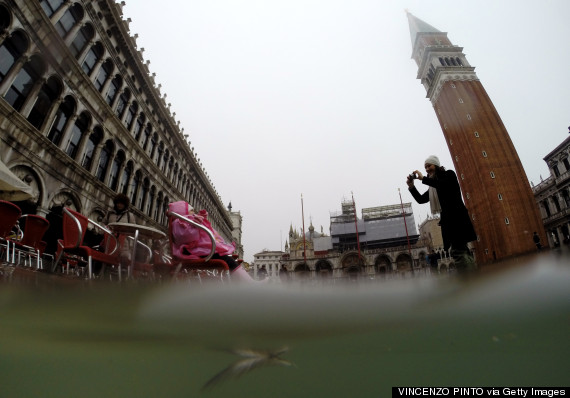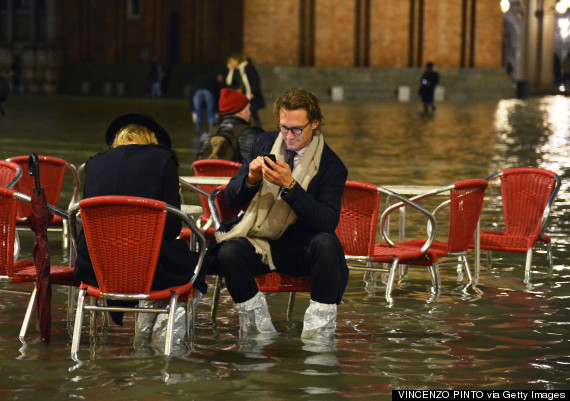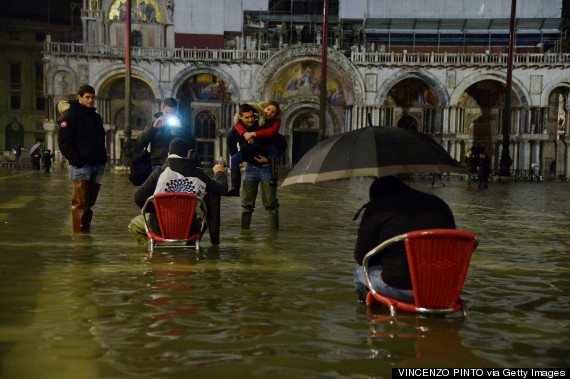 Acqua Alta in its previous iterations: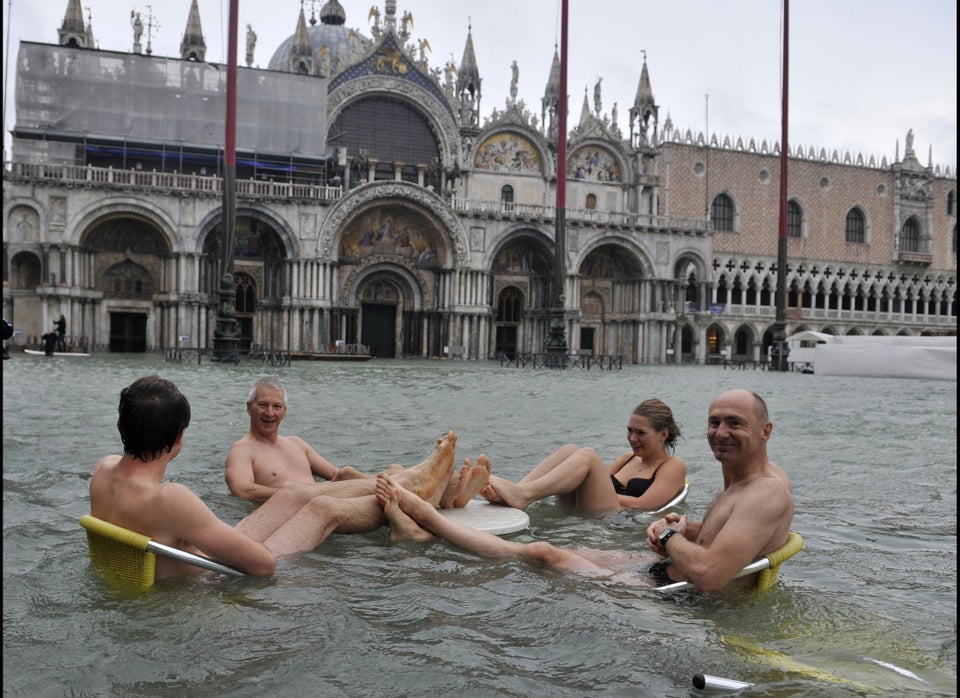 Acqua Alta in Venice, Italy
Related