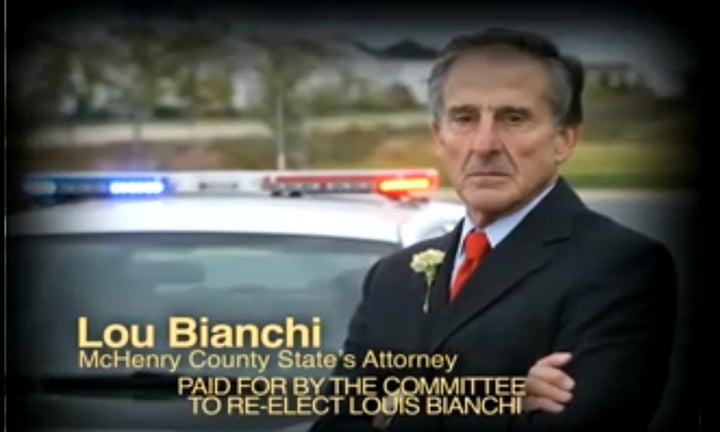 Just weeks after he was acquitted of a misconduct indictment, the first Illinois state's attorney in decades to stand trial while in office announced Thursday that he will run for a third term.
McHenry County State's Attorney Louis Bianchi was indicted twice during his second term on charges that a county employee was asked to do political work for him on the clock, and that he demonstrated bias in criminal cases involving political supporters and friends, the Chicago Sun-Times reports.
The 68-year-old Republican, who was first elected in 2004, was acquitted of the first disorderly conduct charge at a trial in March. He was acquitted of two additional misconduct charges, alleging he had a hand in the particularly lenient sentences awarded in two cases involving political and social connected individuals, earlier this month Patch.com reports.
While concerns have been raised that Bianchi's decision to run again stems from a desire to cleanse the county's palate after a term blemished by legal battles, the state's attorney says his decision to seek reelection is unrelated to the litigation.
"The satisfaction is already there. I've been vindicated," Bianchi told the Sun-Times. "I don't need another four years for that."

REAL LIFE. REAL NEWS. REAL VOICES.
Help us tell more of the stories that matter from voices that too often remain unheard.