Many starry-eyed marriage proposals promise the world.
Cheetah Platt, 30, and Rhian Woodyard, 32, are actually following through on that promise.
Instead of spending their money on an elaborate wedding ceremony, the Los Angeles couple decided they'd rather start their lives together by traveling the world, holding 38 wedding ceremonies along the way. For less than $3,000 apiece, the two -- both acrobats -- planned out an impressive itinerary spanning 83 days and 11 countries.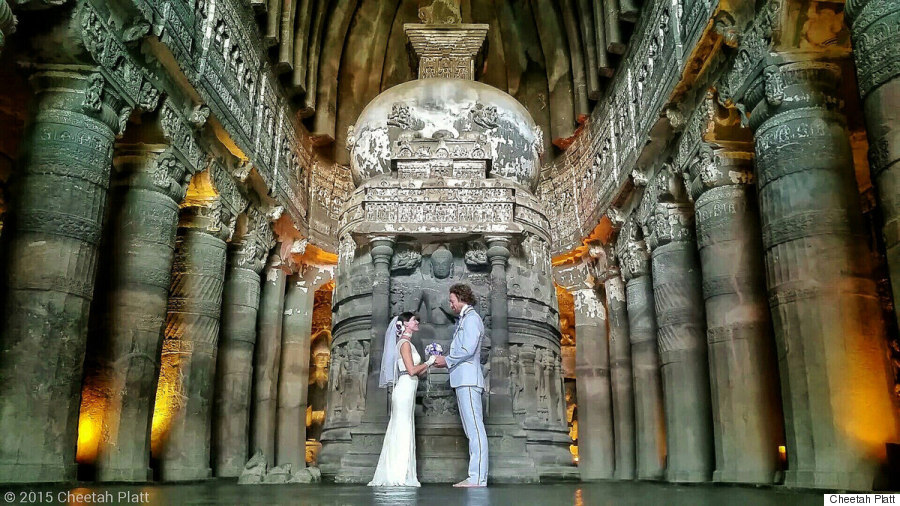 The Ajanta Caves - Thana, India
"We live in California, which is a very expensive state," Platt told The Huffington Post, explaining how they transitioned from the idea of a traditional ceremony to what they've come to call a "worldwide wedding." "And weddings? Oh they're a lot of money. We didn't want to spend a lot of money for a single day."
The two anguished over the particulars of a wedding, then realized after "a lot, a lot of planning and preparation" that they could both get ordained online and marry themselves for free all over the world instead. "Not only is this possible," said Platt, "but oddly enough -- it's more affordable."
"I really want people to know that this wedding, three months around the world with unbelievable adventures... is cheaper than throwing a good -- not even a 'great,' not even an 'epic' -- just a good wedding in California for one day."
Given the scope of this adventure, surely the two traveled often prior to this?
"No," says Platt. "Absolutely not."
While Platt's job has taken him to international spots, and he considers himself well-traveled, Woodyard says she's "the complete opposite."
"I have been to three states," she says, laughing. "I have never traveled before at all, so something else that inspired this wedding was the fact that Cheetah could give me this amazing experience at the same time, and we could learn about each other."
The two struggled to pin down the highlights of their trip so far, given that everywhere they've been has been amazing and full of so many "firsts" for Woodyard. That list includes everything from seeing the Great Pyramids to Woodyards first time riding a subway.
"I've taken quite a few photos," she added.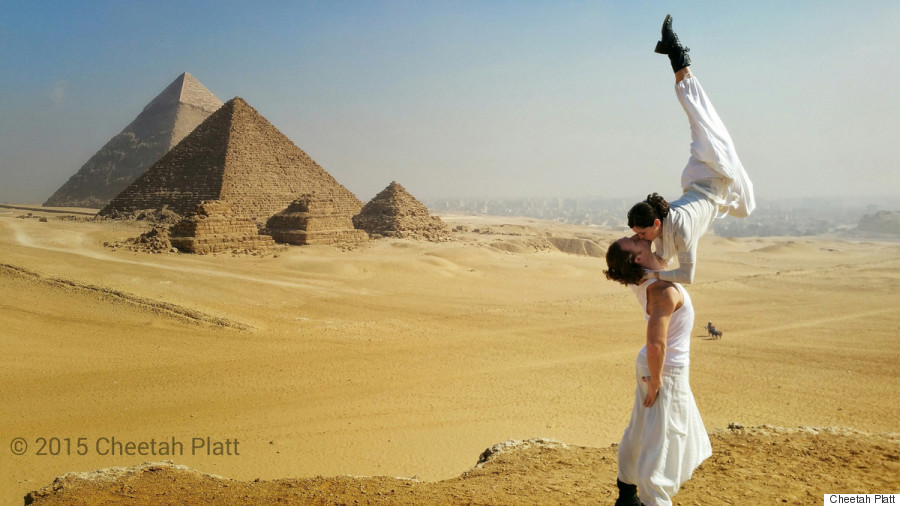 Giza, Egypt
For Platt, two standouts have been getting married in front of the pyramids in Giza, and seeing a cheetah (his namesake) on the savannah in Africa. Woodyard's most memorable part so far has been exploring the Ellora and Ajanta Caves in India. At the time of their interview with HuffPost, they'd only just arrived in Thailand, with plenty more to see.
They emphasized that flexibility in where they wanted to go, and at what times, has saved them lots of money on their around-the-world journey, which started in Bogota, Colombia, in early February.
"We really chose everything based on price, because everything was going to be amazing," said Woodyard. "It didn't matter so much where we went -- it mattered that we went."
When they finally return home, they'll have one last (and legally binding) ceremony, with their family and friends. "That's huge," says Platt, "that's so important."
For their honeymoon (remember: this trip is their wedding), the couple says they don't have plans yet, but it could be anything from a weekend trip to northern California to another three-month international adventure.
As you'd expect, the photos are amazing. And did we mention they're both acrobats?
See some of their incredible photos below, all taken by the couple themselves: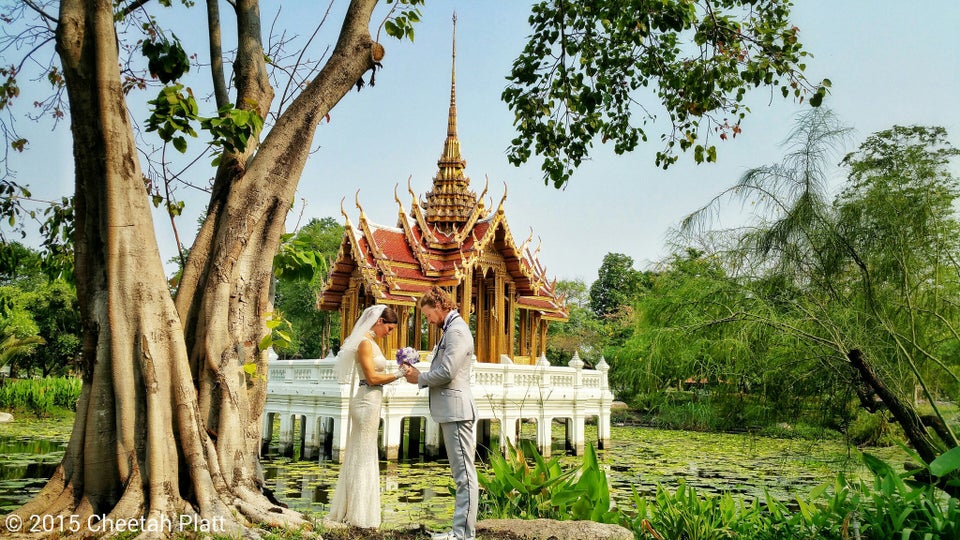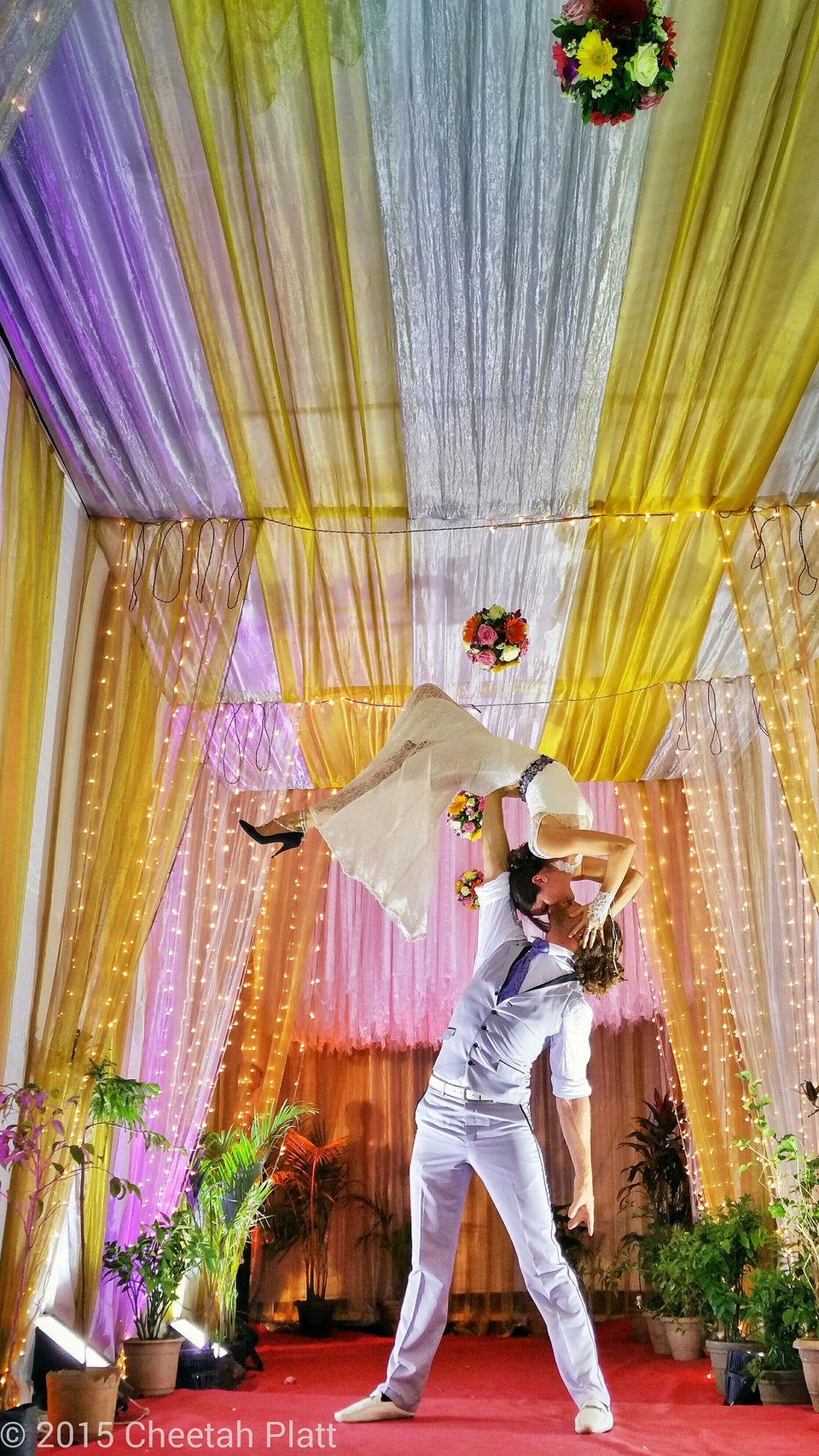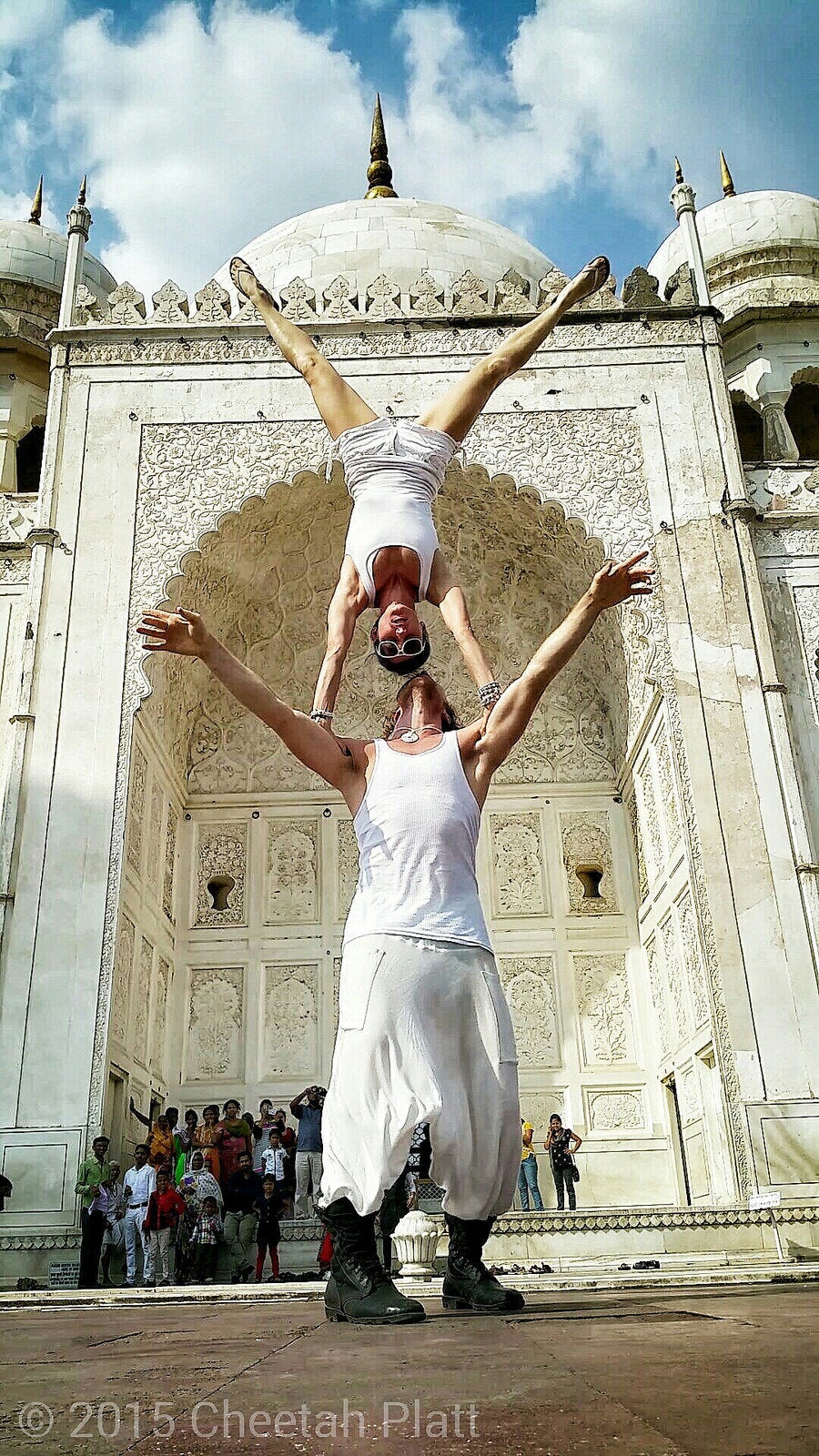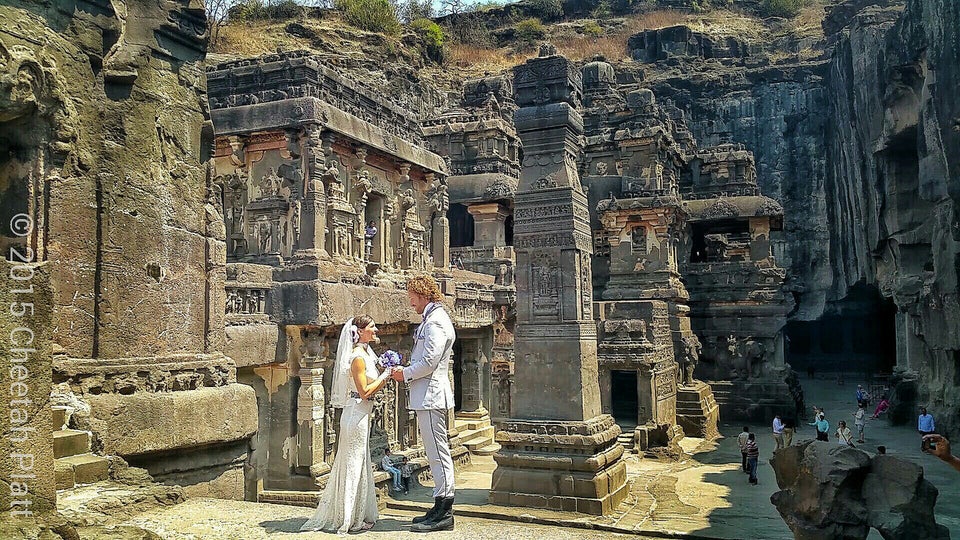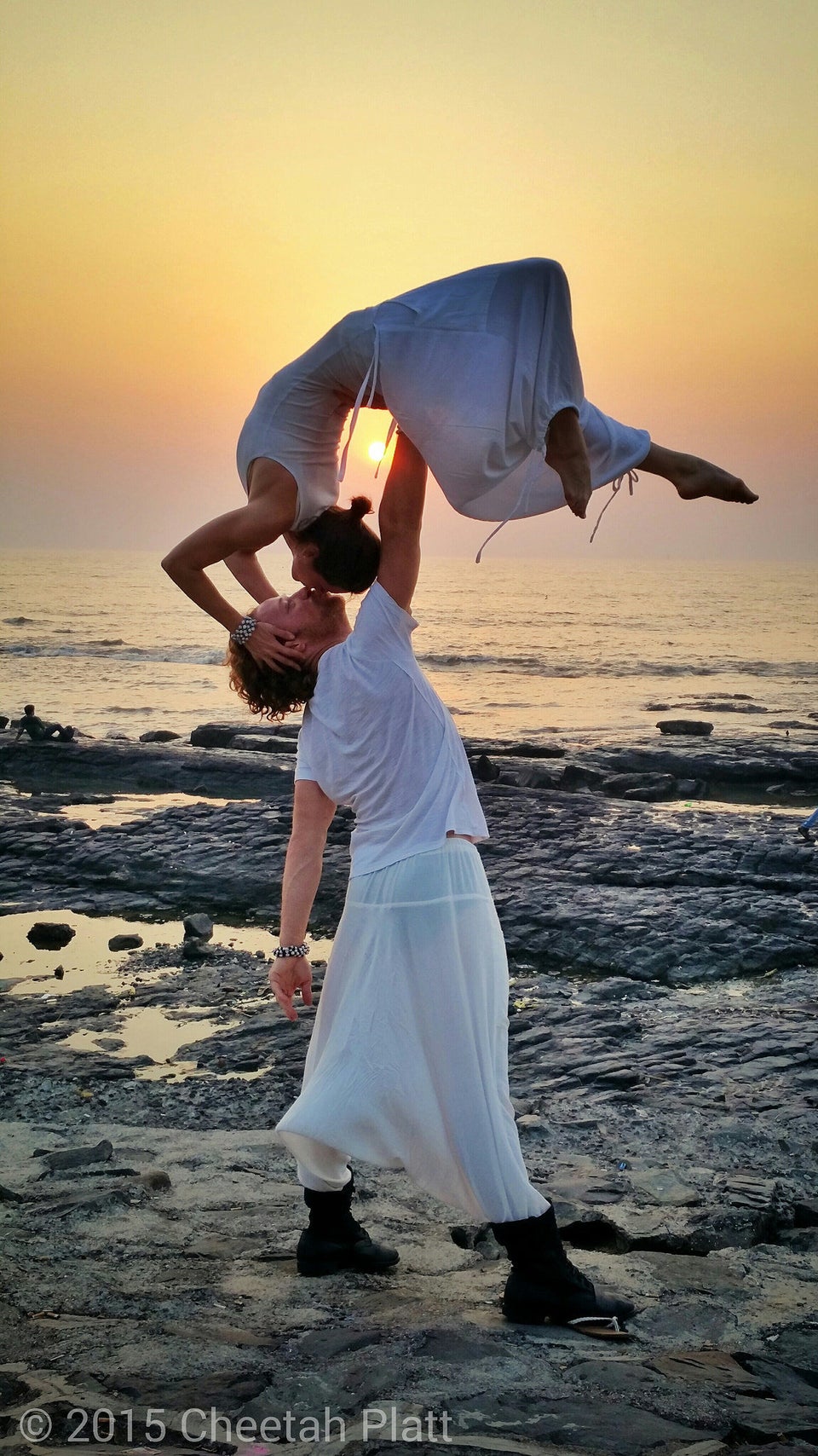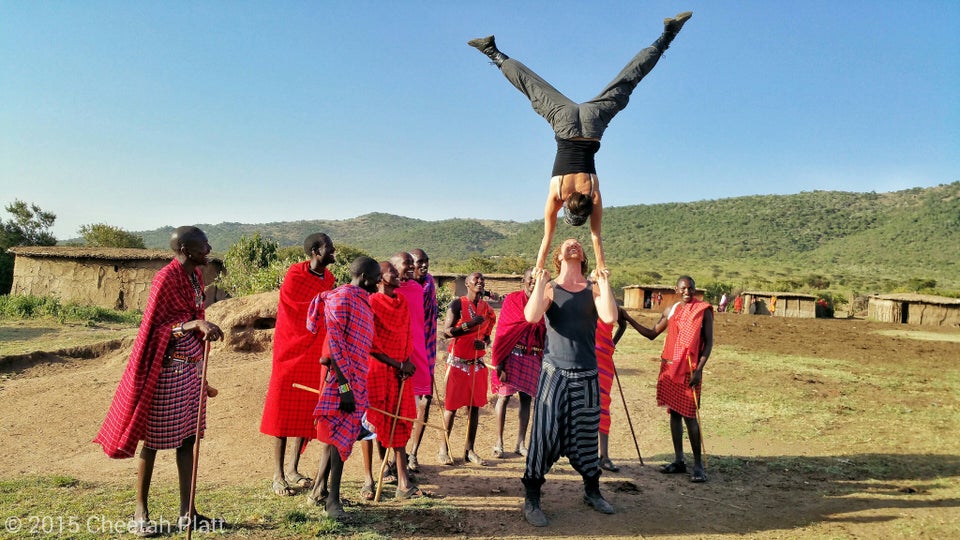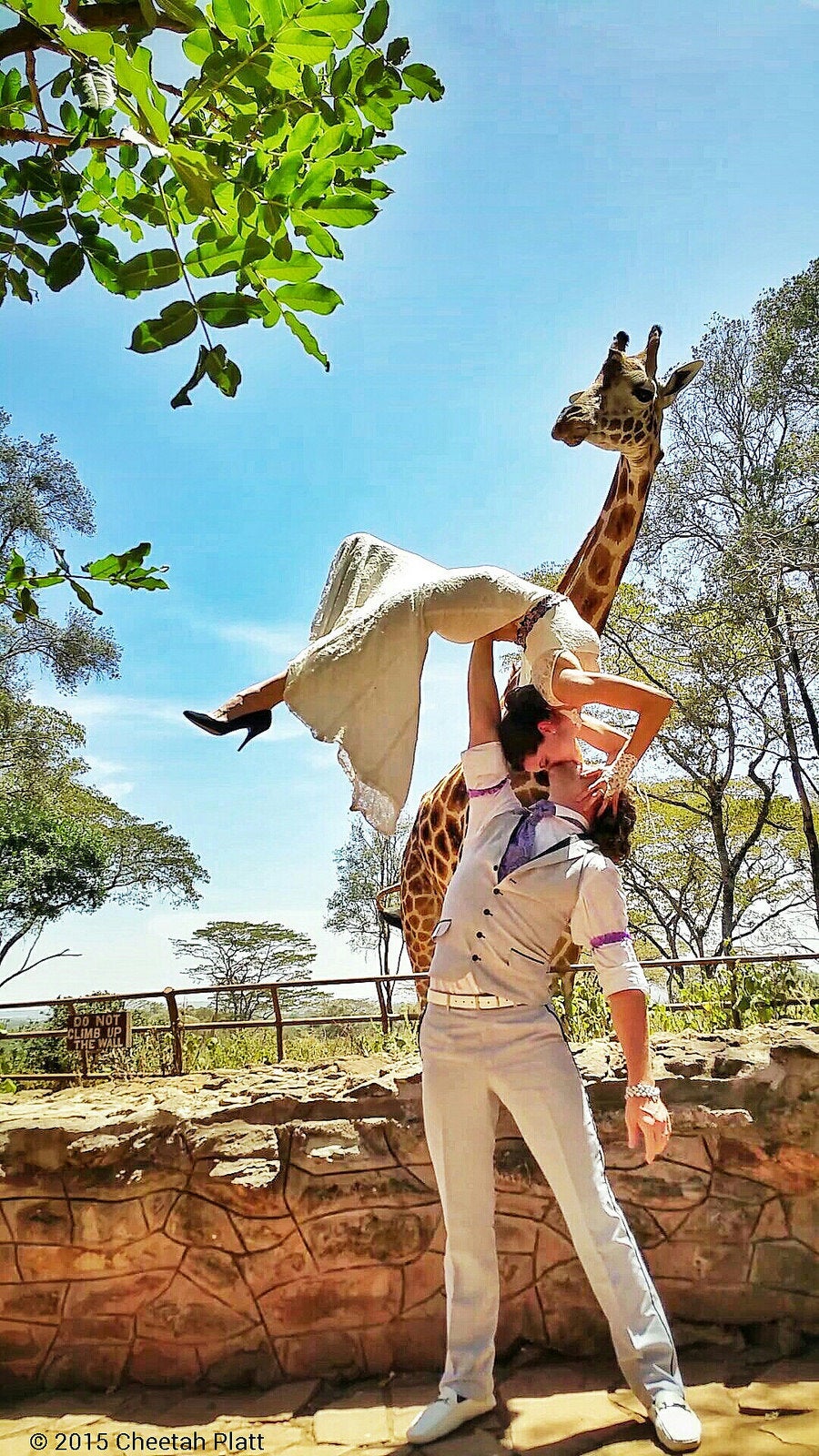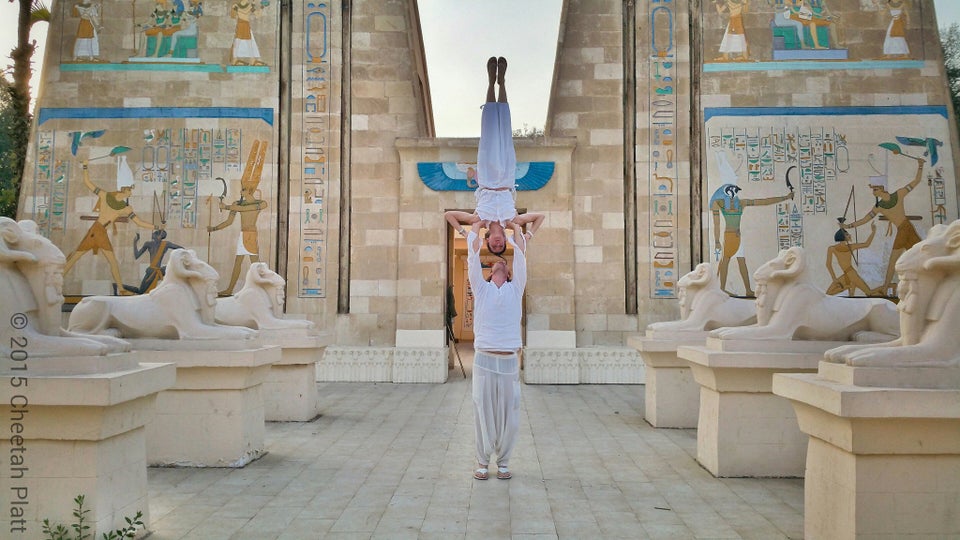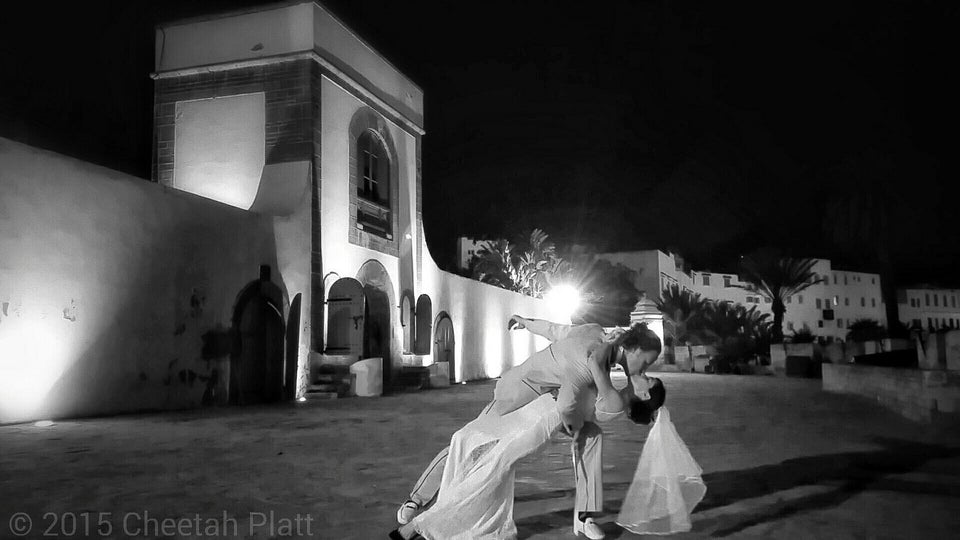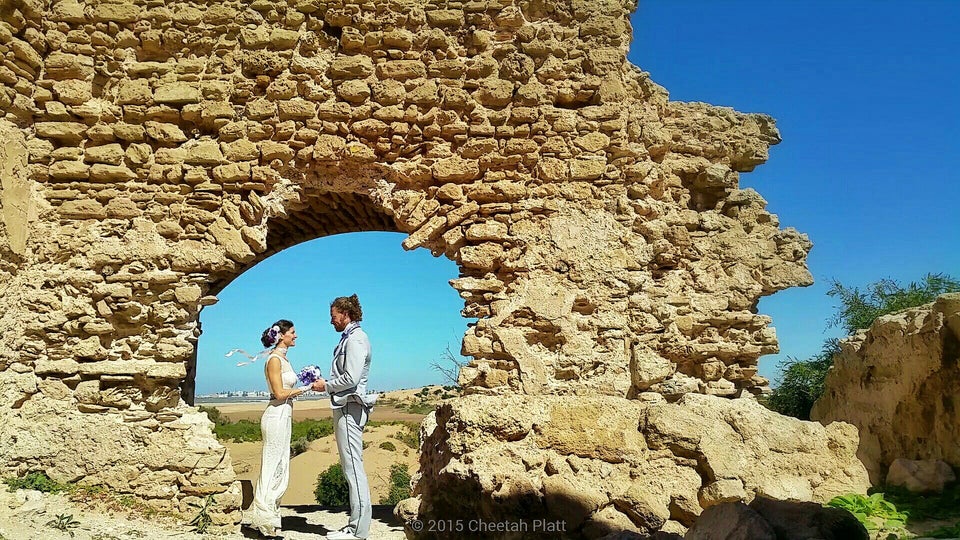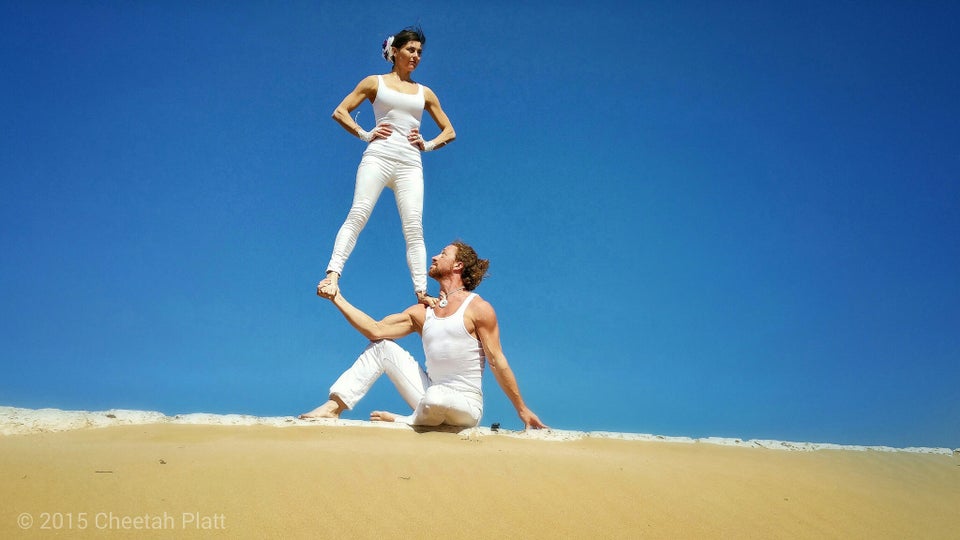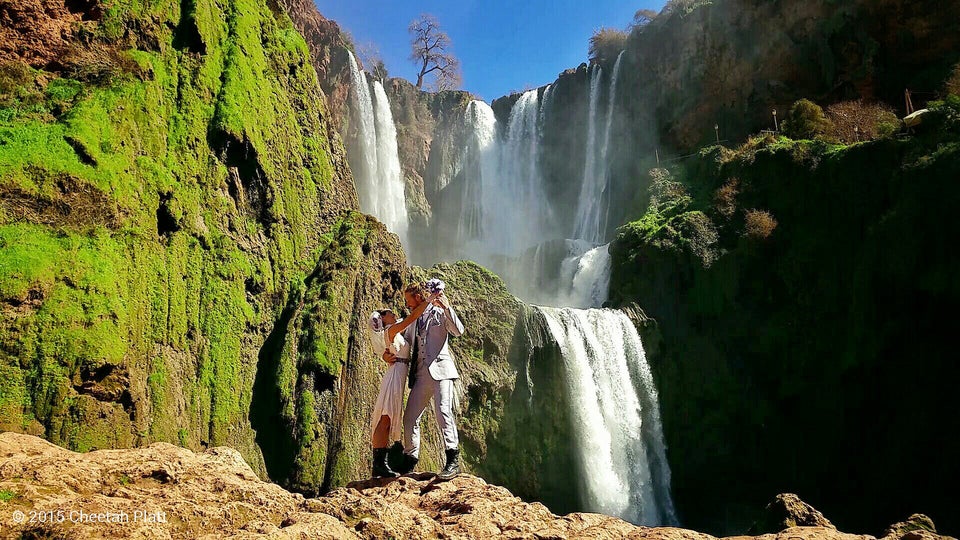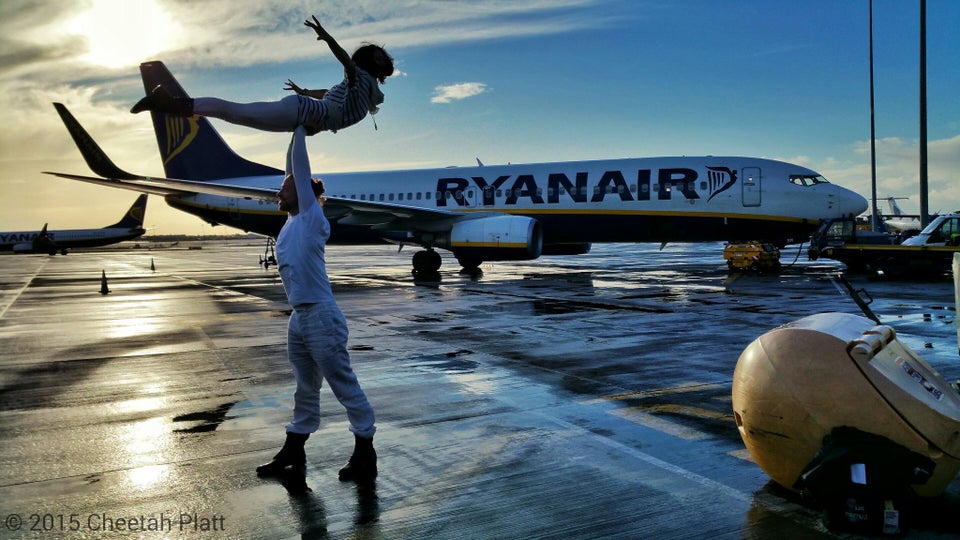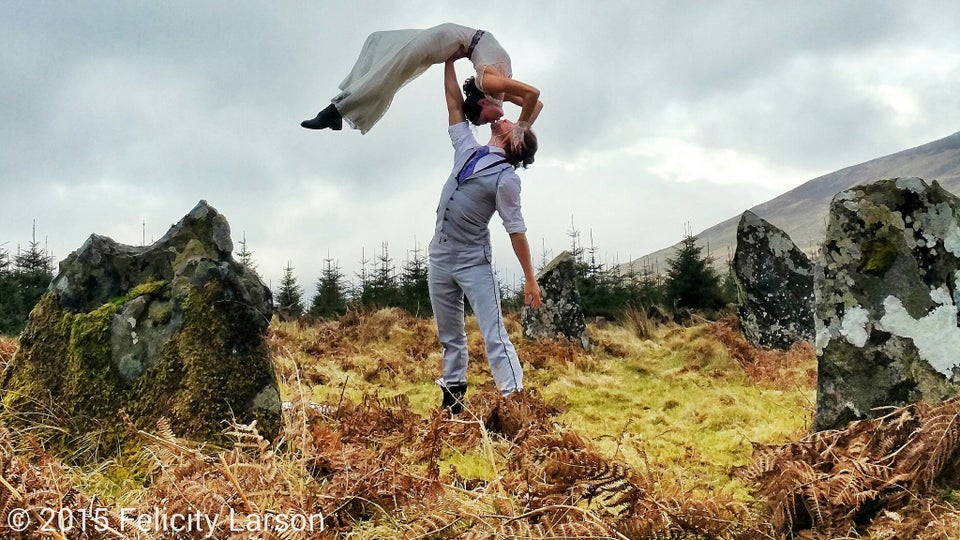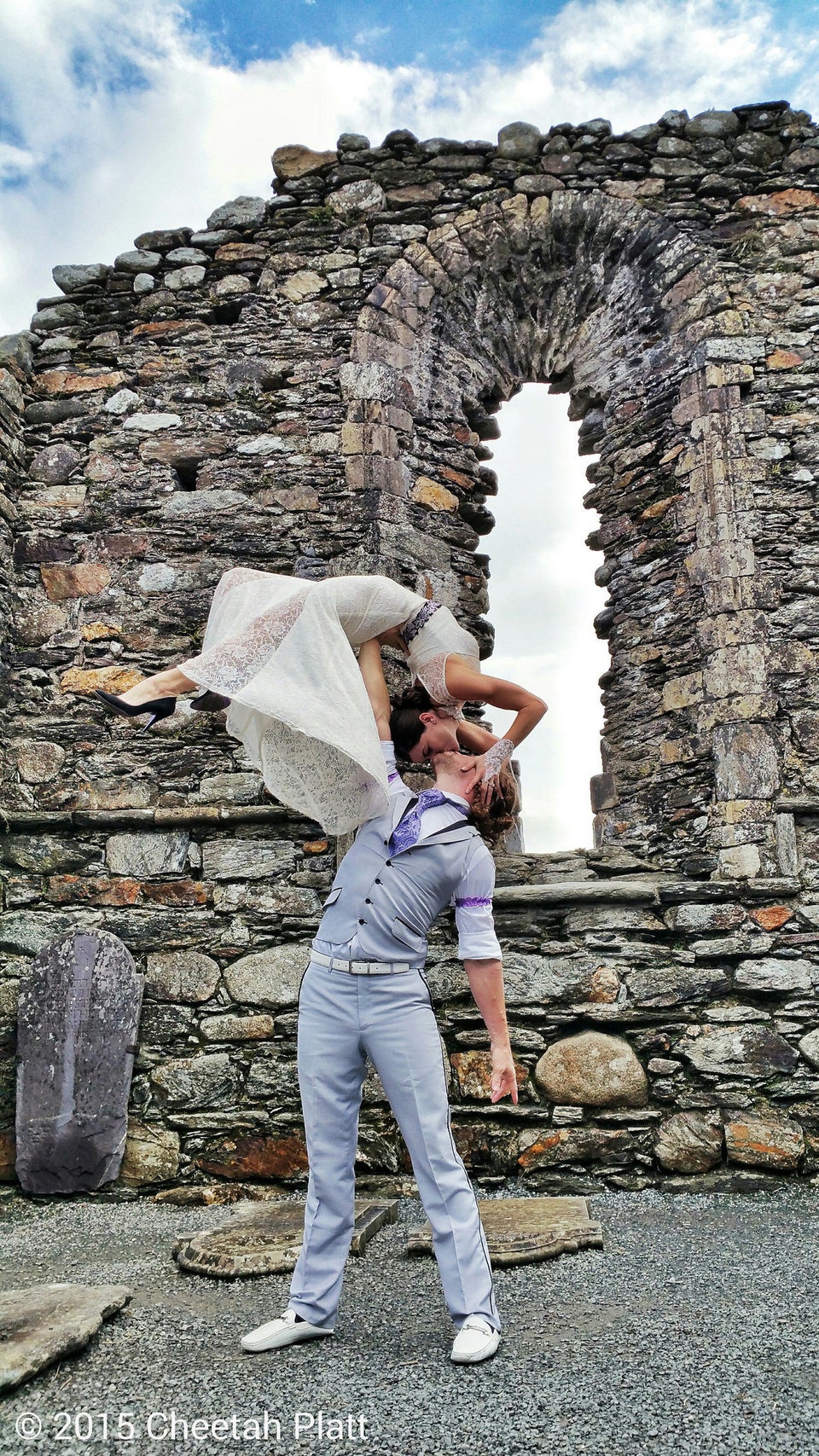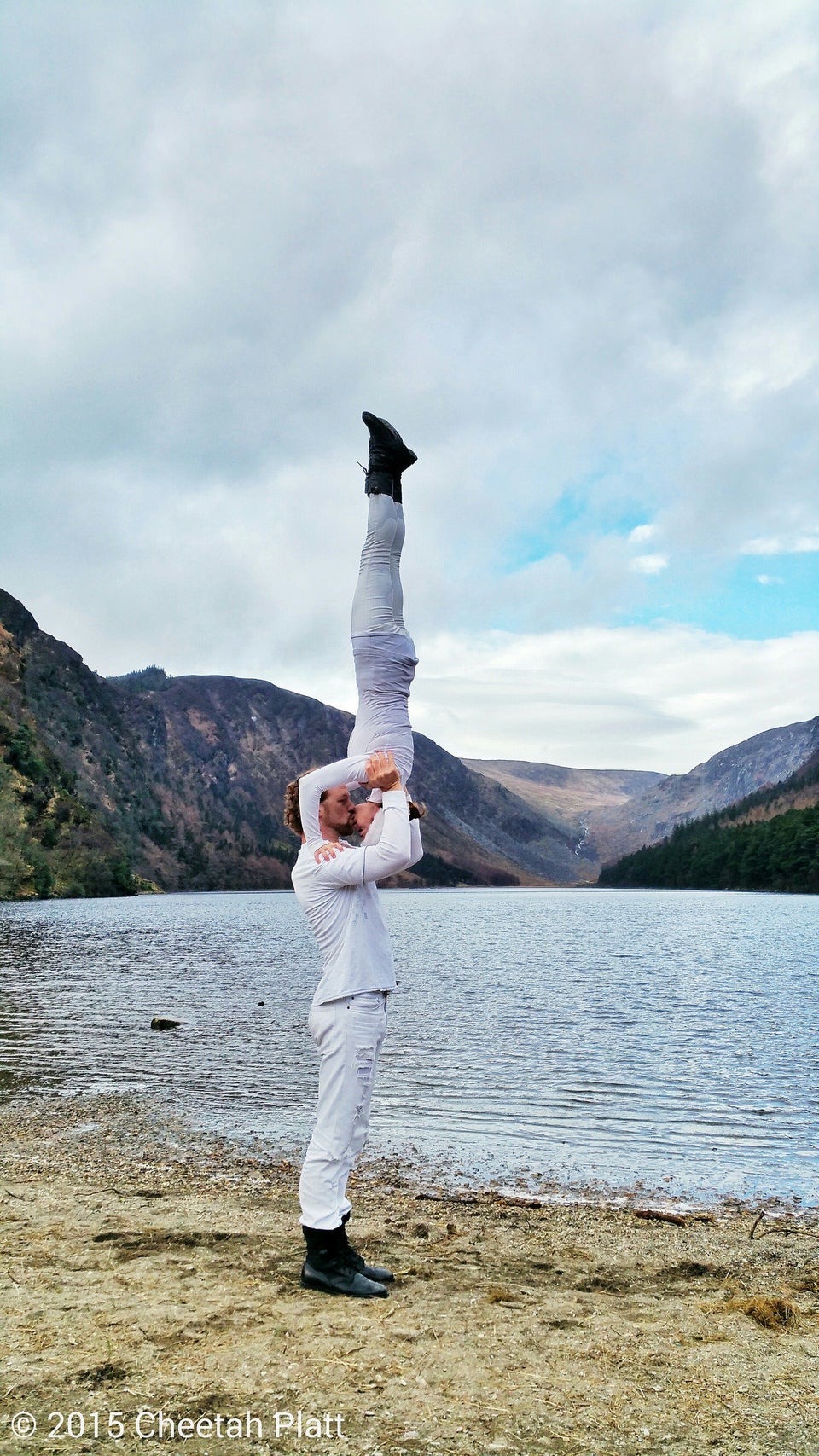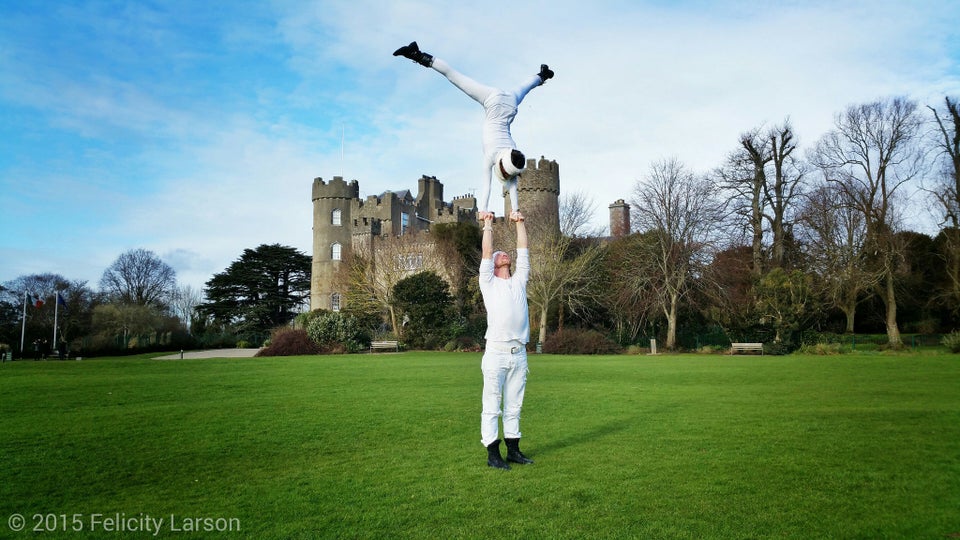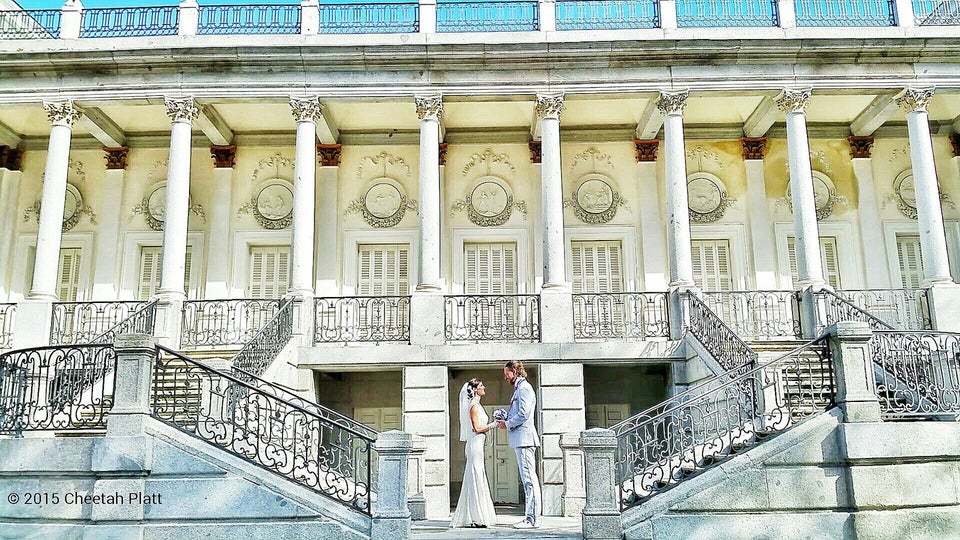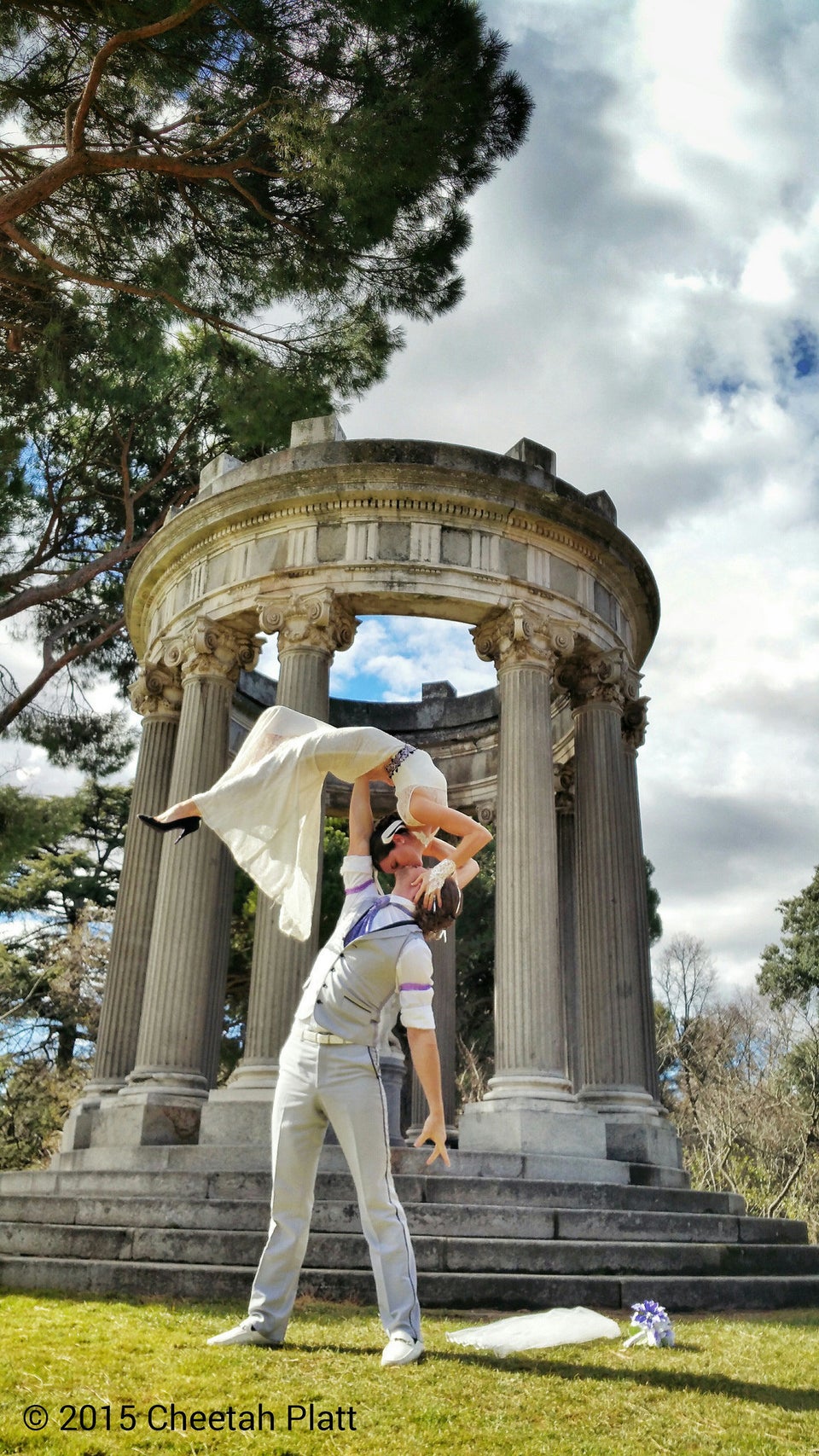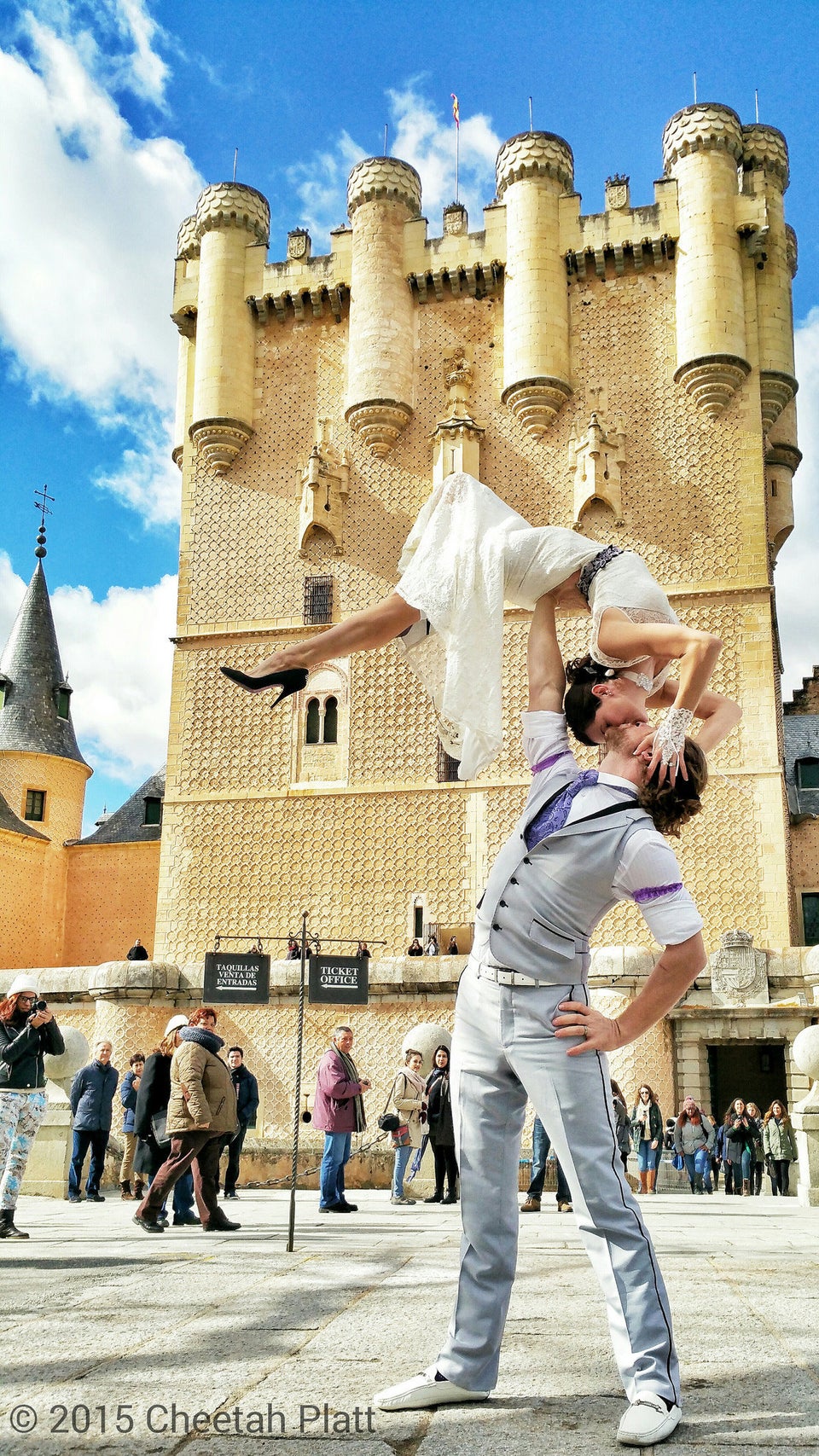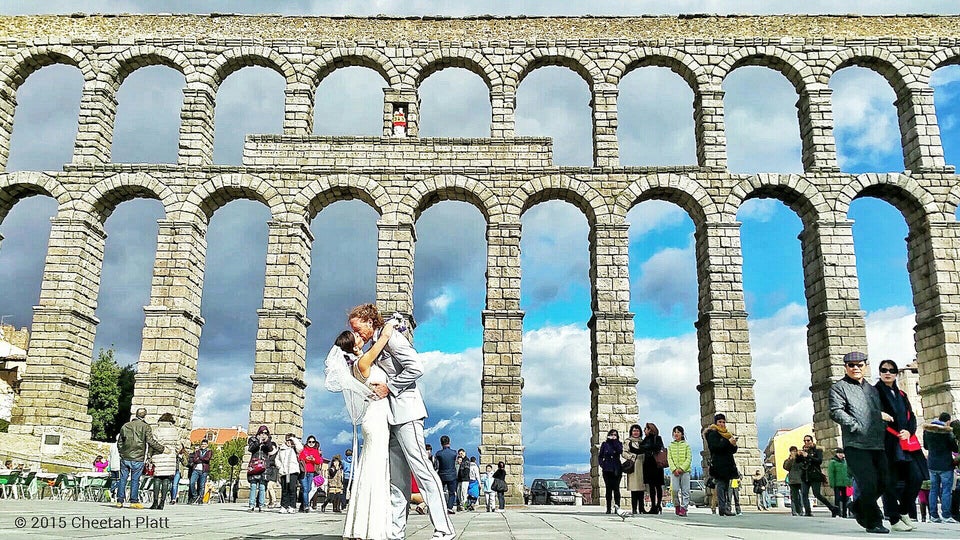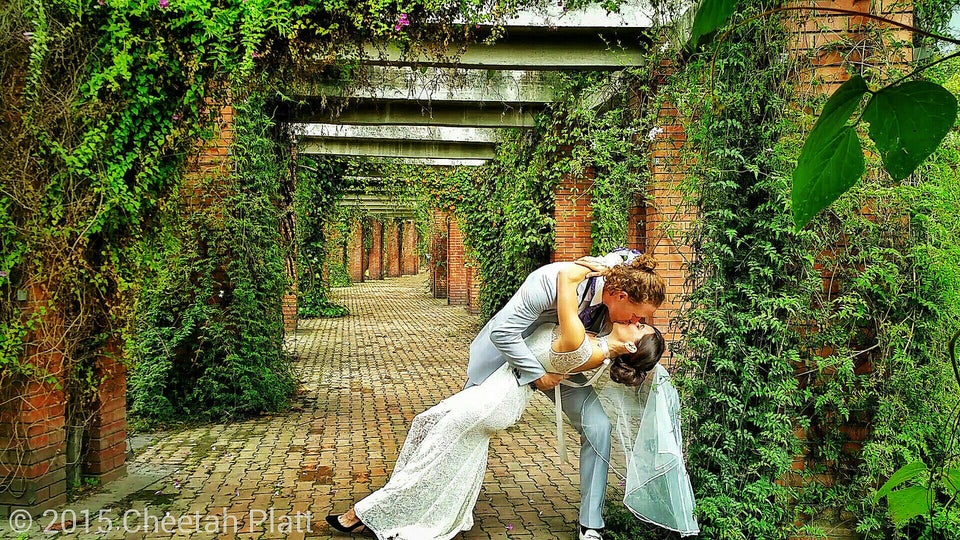 Related
Before You Go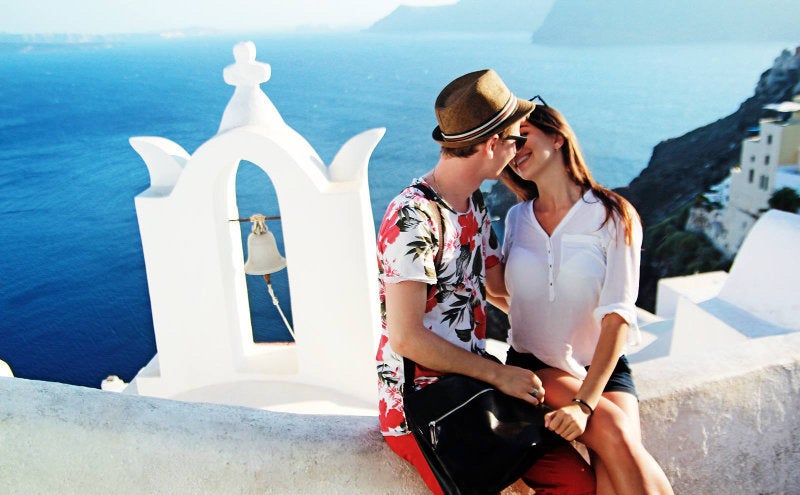 Incredible Honeymoon Photos