This man is taking a fulfilling trip across the country, all in the name of generosity.
Tommy Lukrich, 23, of Moscow, Idaho, was nearing the end of his senior year at the University of Idaho when he got the idea to go on a journey across the country, KLEW TV reported. The trek wasn't going to be the typical graduation trip, rather he would set out to reward acts of kindness. So, in late May, the 23-year-old started his route from Seattle with a goal of reaching New York City by foot, giving out $100 bills to generous strangers who help him out along the way, in an expedition he's calling, "Across America: Kindness+Generosity > $," the Norwalk Reflector reported.
"Helping others is one of my primary passions in this world. There are so many truly wonderful people in my life, and I want to do something in honor of them," Lukrich wrote on his donation page. "Also, I want to bring an awareness of how many great/kind/generous people there really are out there."
Lukrich's plan was to reward those who lent him a helping hand on his rigorous trip. With the assistance of a crowd fund campaign, the recent grad would hand the bills out to 100 big-hearted, unsuspecting strangers with a card attached, and a donor's name written on it, his fundraising page says. The traveler has completed most of his journey and is expected to arrive in New York City by next month. So far, he says that the experiences he's had are awe-inspiring, including an encounter with a man named Justin from North Dakota, who gave him food and shelter.
"In the morning, he treated me to breakfast and told me he'd taken in 15 other people that month because a lot of hitchhikers come through there," he told Yahoo News. "The person before me had robbed him. Yet he still took me in."
The recent grad says that while he's been on the receiving end of strangers' generosity, it's been equally as rewarding giving out the money.
"It's so exciting to think that I've met someone so deserving and they have no idea that I'm going to share with them something that can improve their life," Lukrich told Yahoo News of the strangers he's met throughout the journey.
The idea for the trip was inspired in part by those who helped him in a tough financial situation while he was attending college, and faced dropping out, according to the Independent Review. A professor gave him $2,000 so Lukrich could finish his studies. He was compelled to pay the generosity forward after the experience.
The journey is Lukrich's way of finally saying, "Thank you."
"I feel like I carry a little card in my head that has all the people who have helped me, and I have a chance to pay it forward, and that's dang exciting to me," he told the Independent Review.
Before You Go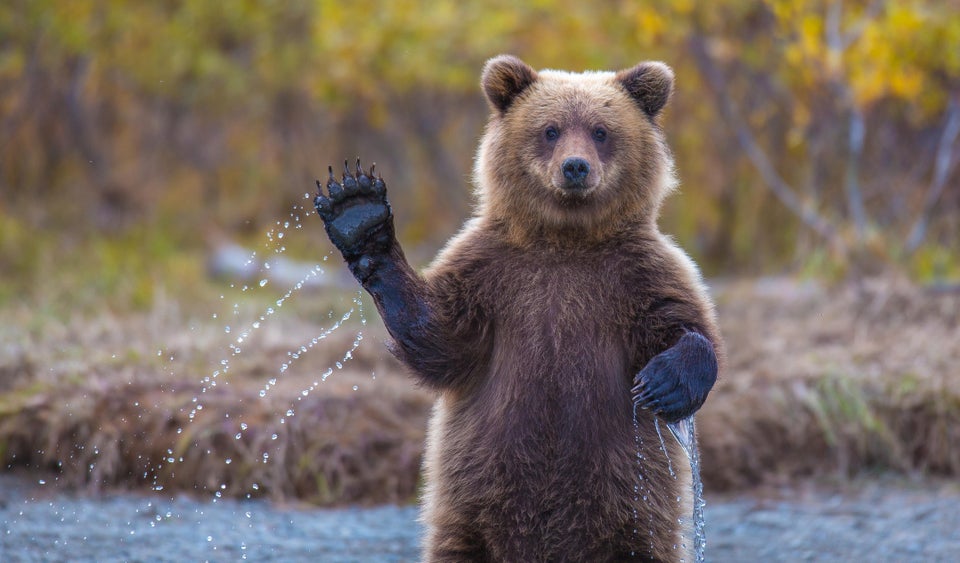 National Geographic Traveler Photo Contest
Popular in the Community