WASHINGTON ― As they seek to replace Obamacare with a conservative alternative, Republicans are discovering that finding the right sales pitch on health care can be an incredibly delicate task. For weeks now, the party has touted its plan as a compassionate salve to the woes of Obamacare ― without acknowledging that there are serious trade-offs in return.
On Monday, the actual costs of that act were outlined by the nonpartisan Congressional Budget Office, and it did not resemble mercy.
Under the Republican plan, repealing the Affordable Care Act could result in 24 million people losing health care coverage over the next decade. Older Americans would have to pay significantly more for insurance. A single 64-year-old who makes $26,500, for example, could face a 700 percent jump in premiums (from $1,700 now to $14,600 under the GOP bill).
Ryan tried to seize the parts of the CBO score that confirm his ideological vision ― mainly the deficit reduction and decreased spending on Medicaid. But as a practical political matter, the study is unambiguously damaging, if only for how dramatically different its projections are from the GOP's health care promises. That's especially true for President Donald Trump.
For example, Trump told CBS' "60 Minutes" shortly after being elected that "everybody's got to be covered" while conceding that such a proclamation was "an un-Republican thing" for him to say. Later, he explained that the way to do it would be that "the government's going to pay for it." And just a few months back, Trump promised that he would provide "insurance for everyone."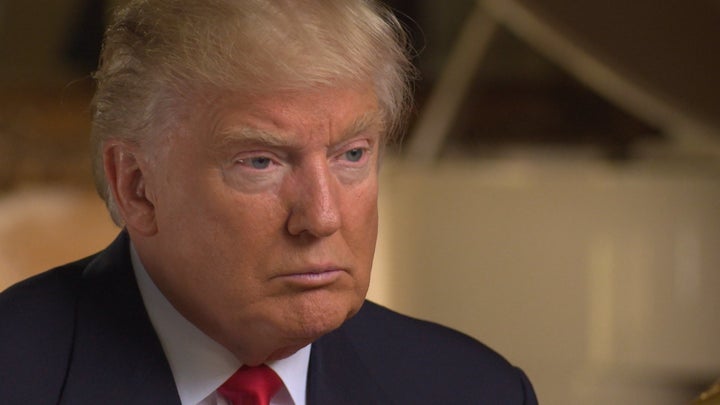 The CBO report suggests that the bill the president is now endorsing would fall far short. Instead of the government paying for coverage, it would spend $337 billion less over 10 years in large part because it would no longer be paying for states to expand Medicaid access to low-income individuals. Instead of everyone getting coverage, 14 million people would stand to lose insurance in the first year if the GOP legislation is enacted.
Trump also pledged, during a GOP primary debate and long thereafter, that health care under his presidency was "going to be inexpensive" and "much better for the people at the bottom, people that don't have any money."
The bill that now has his name attached to it would do none of this, according to the CBO. Lower-income people would get less funding help to purchase insurance than those with higher incomes. The Medicaid expansion would be rolled back. And while premiums would go down over time, it would be because those with expensive premiums would simply forgo insurance entirely. In fact, in the first year, the CBO estimated, premiums would be up to 20 percent higher.
Trump also vowed not to cut Medicaid and told Dr. Mehmet Oz  on "The Dr. Oz Show" in September that he would expand coverage for the indigent through the government program. The CBO made it clear that federal expenditures on Medicaid would be reduced by $880 billion over 10 years ― a prospect that has upset even some Republican governors who have seen the benefits of the expansion in their own states.
On Sunday, Health and Human Services Secretary Tom Price promised that "nobody will be worse off financially" under the GOP plan ― another pledge that the CBO shot down Monday. In addition to certain segments of the population having to pay more for insurance ― most significantly older, lower-income Americans ― people without coverage would likely face steep medical bills that they would have to pay without the help of insurance.
Speaking outside the White House shortly after the CBO score was released, Price said he "strenuously" disagreed with its findings, arguing that the organization failed to take into account reforms that would follow the passage of this bill.
What he failed to mention is that many of those reforms would require Democratic votes in the U.S. Senate (something that Trump will struggle to get) and that the head of the CBO, Keith Hall, was appointed to his post in 2015 on the recommendation of then-Rep. Price.
Want more updates from Amanda Terkel? Sign up for her newsletter, Piping Hot Truth, here.
Calling all HuffPost superfans!
Sign up for membership to become a founding member and help shape HuffPost's next chapter