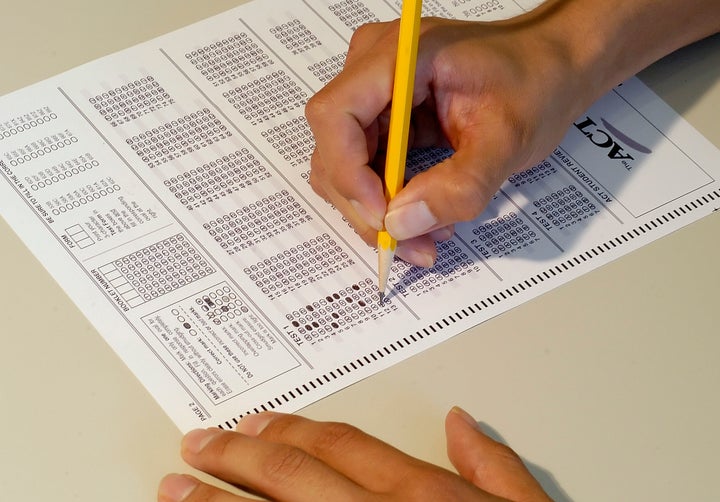 Sixty percent of 2012 high school graduates are at risk of struggling in college and a career, according to the ACT's The Condition of College & Career Readiness 2012 report released Wednesday. The annual report takes into consideration scores earned by graduating seniors who took the ACT college and career readiness exam, which this year amounted to more than 1.66 million students, or a record 52 percent of the entire U.S. graduating class.
ACT data also reflected a widening score gap between racial groups. None of the benchmarks were met by at least 50 percent of African American, American Indian or Hispanic students, whereas the majority of Asian American and white students met or exceeded the benchmarks in all areas except science.
Students from most racial/ethnic groups were most likely to meet the English benchmark, followed by reading, math and science, in that order.
Virtually all students in nine states — Colorado, Illinois, Kentucky, Louisiana, Michigan, Mississippi, North Dakota, Tennessee and Wyoming — took the ACT, averaging a 20.1 composite score. Nationwide, the average ACT composite score in 2012 was 21.1 — unchanged from five years ago.
Asians boasted the highest average composite score at 23.6, followed by whites, Hispanics, American Indians and African Americans at 22.4, 18.9, 18.4 and 17.0, respectively.
Referring to the fact that ACT scores have remain unchanged over the past five years and are indicative of a slightly rising test score gap between racial groups, Bob Schaeffer, public education director of FairTest, the National Center for Fair & Open Testing, said in a statement: "Rational policy-makers would look at the evidence and change course. Yet, instead of abandoning what is clearly the wrong track for improving U.S. schools, policy-makers are actually putting more weight on standardized tests."
Popular in the Community