Hundreds of marchers attended a rally against racism in Washington on Wednesday to mark the 50th anniversary of the assassination of Rev. Dr. Martin Luther King Jr.
The ACT to End Racism event had support from a wide range of religious believers ― Catholics, Methodists, Baptists, Orthodox Christians, Hindus, Muslims, Reform Jews, Sikhs and others. It was coordinated by the National Council of Churches, a network of 38 religious denominations that include some of the nation's largest mainline Protestant and historically black Protestant churches.
"Racism isn't sad, racism is sin," said Rev. Julian DeShazier, a hip-hop artist known as J.Kwest and pastor from Chicago who served as a host at the rally.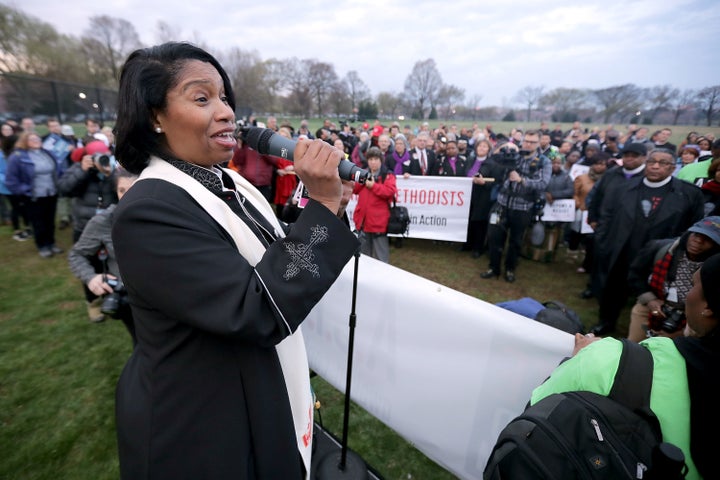 DeShazier told attendees that Wednesday's march was a starting point and that the dismantling of systemic racism is something religious people must fight for every day.
"The work has been done before us, but now finishing the work begins with us, in our hearts, in our minds, in our spirits," DeShazier said. "It requires an awareness, an alertness, to wake up, to stay woke, to pray woke and to work woke."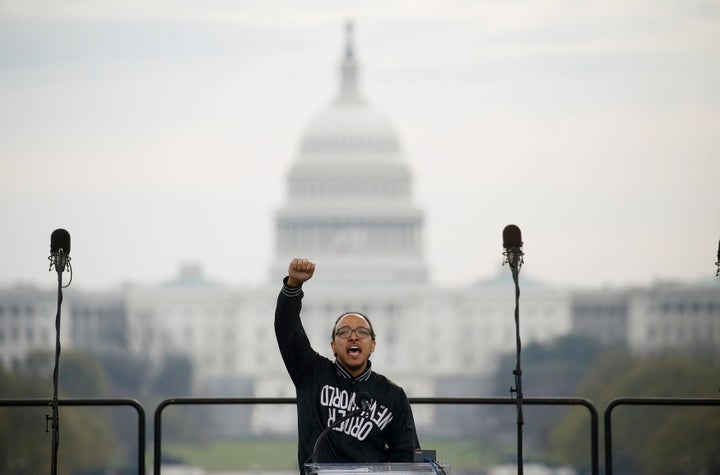 The rally began early Wednesday morning with a mile-long silent prayer walk from the Martin Luther King Jr. Memorial to the National Mall, where the marchers attended an interfaith service. That was followed by speeches and performances.
Rev. Dr. Leslie Copeland-Tune, a Baptist minister who helped organize the rally, told HuffPost that she was inspired and encouraged by the turnout.
"People came from across the country to be here and to recommit to do the hard work to end racism," Copeland-Tune said. "There was a lot of energy and excitement for what comes next."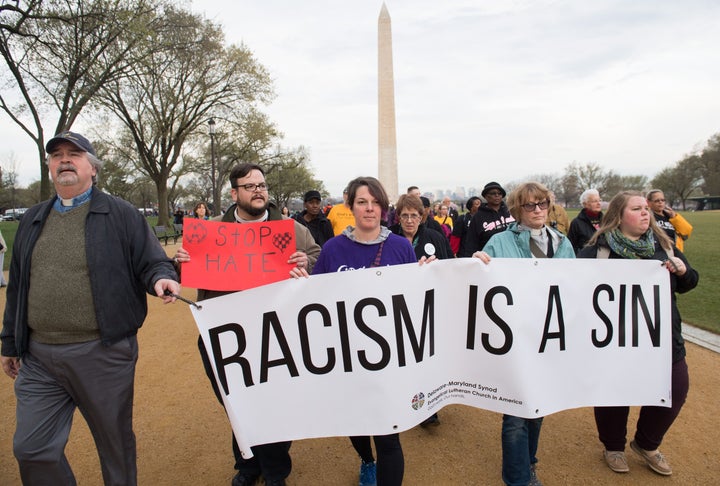 King was assassinated on April 4, 1968, while standing on a balcony outside his room at the Lorraine Motel in Memphis. The civil rights leader was 39 years old.
Watch a video of some speeches from the ACT to End Racism rally below.
Rev. Jim Wallis, a progressive evangelical activist, told Wednesday's crowd that racism is America's "original sin." He said that white Christians need to acknowledge that sin and take action against systemic racism ― by, for example, fighting voter suppression.
"Without confession to the sin of white racism, white supremacy, white privilege, people who call themselves white Christians will never be free," Wallis said.
"If you believe in the image of God, you will make sure there is not one vote suppressed in this next election," he added.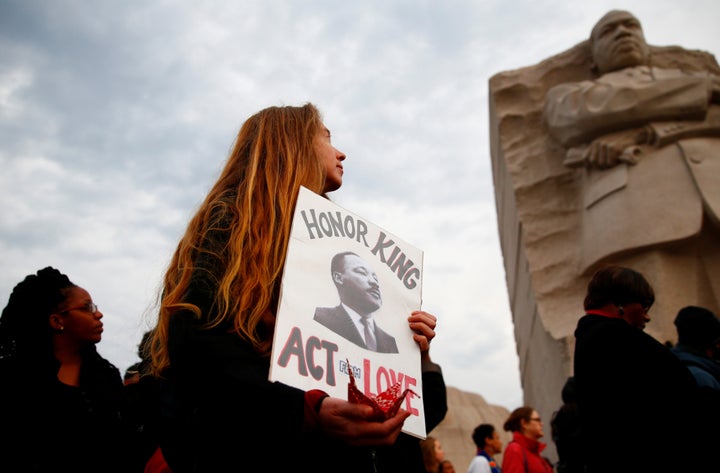 Copeland-Tune said she hopes that participants leave the anniversary rally with a deeper commitment to racial justice.
"We hope those who attended have deepened their commitment to end racism and feel energized, inspired and rejuvenated to do the hard work that lies ahead," she said. "We hope they now believe that we have to do our part and finish the work to end racism within ourselves, our institutions, our communities and in our nation."
Before You Go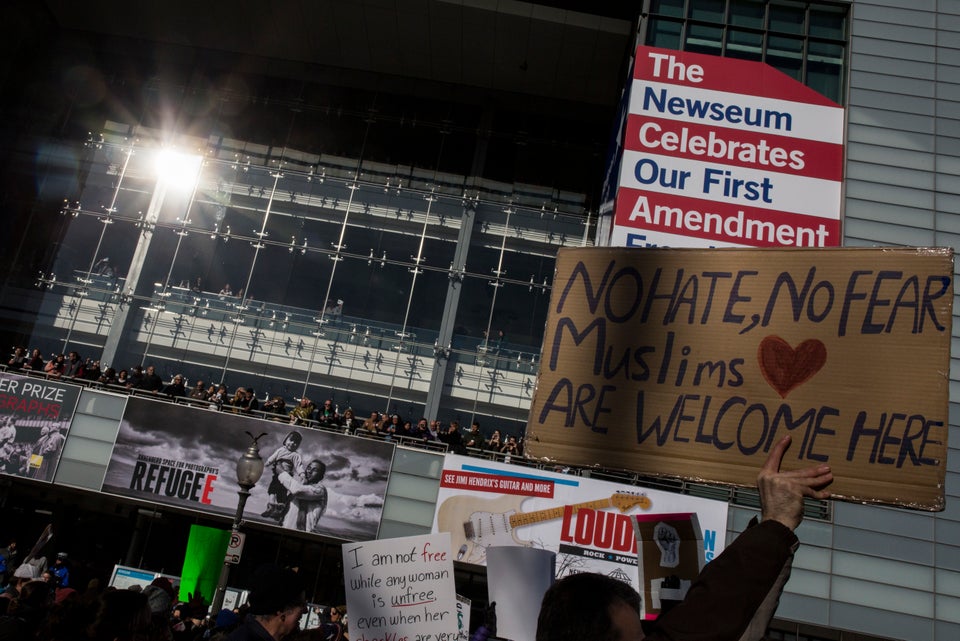 Interfaith Solidarity
Popular in the Community