U.S. Navy veteran Kelly Carlisle is as comfortable on land as she is in the water.
The former Navy Operation Specialist has found her calling in the form of farming and community service. Carlisle founded the non-profit Acta Non Verba in 2010, promptly beginning an urban farm project for young people in Oakland, Calif.
The program's goal is to teach the city's elementary school and middle school students about farming, while providing them with an escape from the violence and poverty within their community. The kids plant, harvest and sell produce at farmers markets of which 100 percent of the proceeds are placed into savings accounts for their education. The quarter acre farm is set up on land leased to Acta Non Verba by the City of Oakland Parks and Recreation.
"Most of the children here think that food comes from the grocery store," Carlisle told ABC News. "We're giving the kids the whole experience, from seed to table, from raw to sandwich... the excitement of seeing these seeds turn into actual fruit is magical for them and they don't see it coming. The kids go wild."
"At 9-years-old there's nothing to do, there's nowhere to go, no program that my family can afford, or for me to engage in," Carlisle said. "It was hard, you couldn't go outside, we had a one-block radius that we can play in and I remember feeling and asking, what I am going to be and where I'm going to go?"
Now Carlisle is on a mission to spare young people from sharing the same childhood frustration she had.
"As Oaklanders, I want them to be forward thinking about their future. I want them to remember this experience as something that at least gave them a window into something better and a different way to live."
"Thanks to Kelly these boys and girls are not only learning the value of hard work at an early age, they're changing how they think about themselves and opening their minds to what's possible in their lives."
For more information about Carlisle's Acta Non Verba Youth Urban Farm Project read the original story here.
Before You Go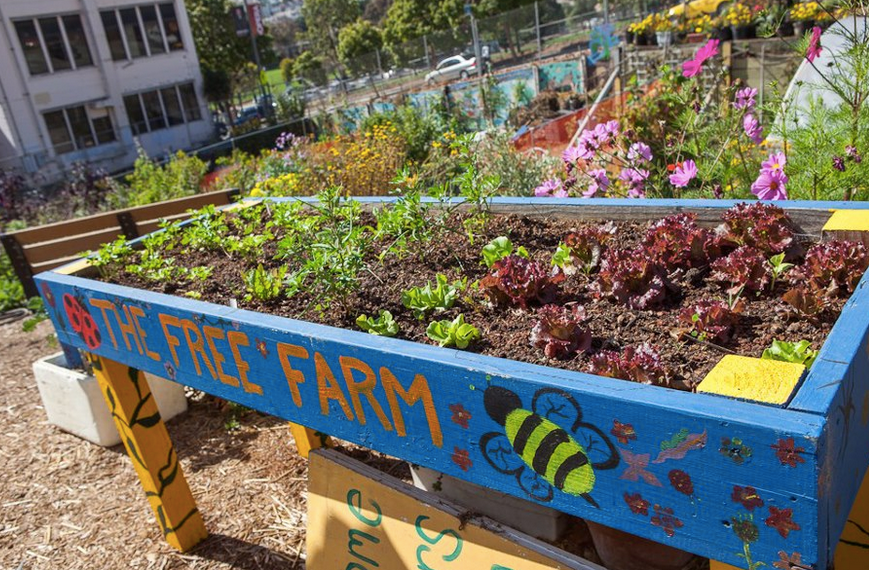 San Francisco Urban Farms