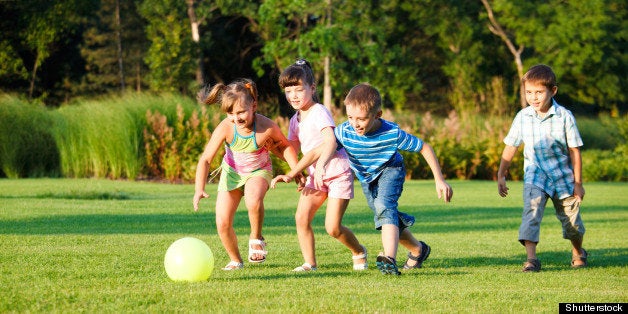 Co-authored by Nsedu Obot Witherspoon
The missions of the Children's Environmental Health Network (CEHN) and the U.S. Environmental Protection Agency (EPA) align for a simple reason: Healthy people depend on a healthy environment to live, work, and play in.
Scientific research shows our children are especially vulnerable to environmental health hazards. October is Children's Health Month, and as we work to raise awareness and act on health risks, we need to keep children's health considerations and concerns at the forefront of our research, practice and policy decisions. We need to be especially vigilant as we face new health risks from climate change.

Warmer temperatures from climate change, fueled by carbon pollution, are making allergy seasons longer and worsening smog, exacerbating children's asthma. One in 10 kids in the U.S. already suffers from asthma, and these numbers could go up. Hotter weather is also increasing moisture in the air in some locations. More moisture means more mold and mildew -- which also cause respiratory problems.
Power plants are our nation's largest source of carbon pollution -- which comes bundled with other toxic pollutants like nitrogen oxide and sulfur dioxide that cause respiratory problems, especially among children. Although the U.S. already limits power plant pollutants like mercury and arsenic, there are currently no limits on carbon pollution.
When it comes to climate change, the health risks are clear, and so is the urgent need for action. That's why this summer, at President Obama's direction, EPA proposed a Clean Power Plan to limit carbon pollution. The plan would not only cut carbon pollution 30 percent from the U.S. power sector by 2030, but it would also slash those other harmful pollutants that lead to respiratory and cardiovascular disease. In 2030 alone, this plan will help avoid up to 100,000 asthma attacks and 2,100 heart attacks.
We also know climate-related health risks disproportionately affect communities of color, low-income families and tribal populations that already deal with higher rates of asthma and exposure. Advocating for equal environmental protections means advocating for environmental justice.
Any action we take -- whether our risks come from climate change or conventional pollution challenges -- has to be based on sound science and research. That's why EPA has Pediatric Environmental Health Specialty Units (PEHSUs) across the country to provide communities with advice on environmental causes of illness in children.
Solid science has always underpinned good policy that protects children's health. When we learned that exposure to mercury in the womb harms developing nervous systems, we reduced exposure. When we learned that leaded gasoline creates toxic fumes that harm children's brain development, we stopped its use. And when we learned about the risks of secondhand smoke, we fueled a movement that continues to promote dramatically healthier environments for our children.
The public health community's voice has always been vital. As we continue to learn about the clear and present health dangers of climate change, our obligation to speak up for children's health -- and act to protect it -- has never been clearer.
So this Children's Health Month, we urge you to keep making your voices heard. Comment on EPA's proposal to curb carbon pollution. Educate your families, and share your thoughts on Facebook and Twitter using #ActOnClimate.
All health professionals can agree that the easiest aliment to treat is one that never develops. As academic researchers, as public servants and as parents and grandparents, let's fulfill our obligation to future generations by acting on climate change today.