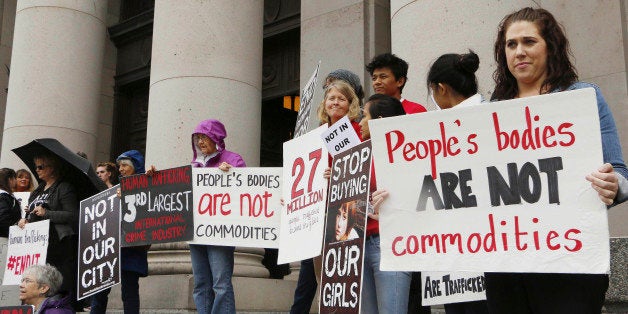 A seven-year-old girl in Zimbabwe is raped. The rapist bribes the local police and so escapes arrest. The girl's parents turned for help to the anti-corruption not-for-profit organization, Transparency International-Zimbabwe, which succeeded in securing a review of the case by the police's Central Internal Investigations Department.

Eventually, there is some justice: Several policemen were penalized and the villain was sentenced to 15 years in prison. BUT, the rapist died in prison because of HIV/Aids - the seven-year-old rape victim is now HIV positive.

Over the last decade, Advocacy and Legal Advisory Centers (ALACs) have been established by national Transparency International organizations in 62 countries and they have been engaged in thousands of cases of corruption. The range of cases that ALACs seek to handle is wide - all too frequently, the victims of corruption, especially in poorer countries, are women and girls who rarely have the ability to obtain a fair police hearing, or pursue a court case with any hope of being taken seriously.
Take the case of Hoda, a lab technician in Tripoli, Lebanon, who went to the regional governor's office to renew her work contract with a municipal laboratory. She was invited to his office in the hope that he would sign her contract. Instead, she claims that he took her into his office and proceeded to sexually harass her - verbally and physically.

Hoda fled and then tried to see if she could get her contract renewed through another government department. This department only referred her back to the governor. Seeing no other alternative, the young woman went back to the governor's office in January 2014, but this time she was prepared with her mobile phone to capture his behavior on video.
Hoda kept the video hidden for two months before she overcame the fear of losing her opportunity for employment, and decided to obtain legal advice and additional assistance from the Lebanese Transparency Association.
She decided to go public, release her video online, which attracted considerable media, and file an official complaint against the governor. Eventually, the governor resigned his office and claimed his decision had nothing to do with Hoda's allegations.
These are the toughest cases of extortion and corruption - the ones where it is not money, but sexual favors that are sought by the predators. Terrible situations arise constantly, with stories like Hoda's, or such as the many instances in higher education where young women face demands for sexual favors from their professors under threat of receiving failing grades.
She noted that in these cases it is exceptionally difficult for victims to get a court hearing and to prove that the sex was not consensual. In many countries such victims could face enormous social pressures if their cases became well known. Moreover, most national anti-corruption official commissions see their mandate relating solely to bribes and to extortion involving cash and would not touch "Sextortion."
Of course, not all the criminal acts that involve women and girls involve sex. Women are often the victims of efforts by corrupt government officials and their partners when it comes to property rights.
Isabella in Honduras has just a first grade education and for years she found it impossible to navigate the complex local property laws and demonstrate her rightful ownership to her home. This meant, for example that she had difficulty obtaining credit from a bank, which was crucial to pay her bills and keep her home.
Isabella met a team from the Association for a More Just Society (the Transparency International organization in Honduras), who had gone to her neighborhood to help sort out the legal status of residents and offer legal counsel and assistance. They helped her to obtain her title and she now is using her knowledge to help others - working with one of TI's community groups and educating and assisting her neighbors.
Substantial attention has been given in the media to the plight of women and girls as it relates to slavery and trafficking internationally. Here too it is corruption that is a critical factor. This massive crime succeeds in part as gangsters bribe border officials, police and other public servants.
While many projects and programs to curb corruption's vicious impact on women and girls are underway, far more needs to be done. New opportunities may arise as a result of the approval on September 27 in New York at the General Assembly of the United Nations of a new global agenda for development called the "Sustainability Development Goals" (the SDGs) - 17 areas are targeted relating to ending poverty, protecting the environment and other key matters.
What is needed now is for leading international women's' rights organizations and the global anti-corruption community to come together to spearhead efforts to formulate an agenda based on goal number four that calls for promoting the rights of women and girls, and goal number 16 that calls for justice and the curbing of corruption.
Calling all HuffPost superfans!
Sign up for membership to become a founding member and help shape HuffPost's next chapter