The Paris Agreement came into force at record speed, signaling a global commitment to tackle climate change head on. Countries, cities and companies have heard the call to action, and can help mitigate climate change. We can do more with less and convert challenge into opportunity by turning energy consumers into energy producers.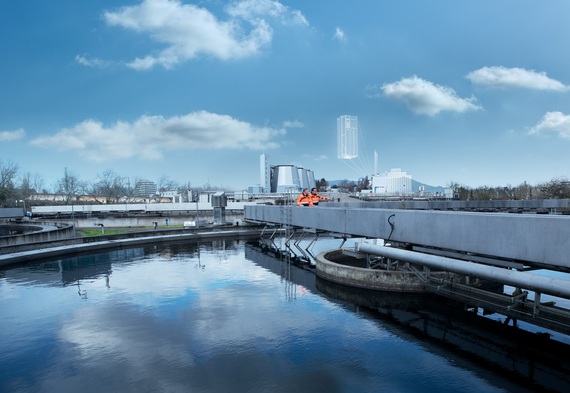 Aarhus, Denmark, is often called the Smiling City, and for some time now its citizens have had one more reason to smile: What was once the city's largest energy consumer is now, itself, an energy producer.
This demonstrates how energy neutrality goes beyond simply optimizing facilities; energy reduction is possible at every step of the water processing cycle. It is an exceptional example of how, globally, we can take action to achieve energy neutrality.
Water demand projected to rise
An increasing population of 7.4 billion people, which is expected to rise by 80 million per year, and the resulting urbanization and industrialization that follow, mean an increasing demand for water and energy. What we often forget is that the two are closely linked.
The US currently uses 40% of its freshwater resources on energy production and will, along with the rest of the world, experience a growing demand for water in the energy sector. The demand is predicted to increase by 70% in Asia by 2030. And by 2040, almost 20% of countries are anticipated to experience high water stress. In the United States, 40 state water managers expect water shortages to occur in their states over the next 10 years.
Demand for water will continue to rise over the next 25 years, and the water sector is currently responsible for around 4% of global electricity consumption; an amount equal to the total consumption of Russia.
These numbers show that shortages in one sector can have serious ramifications for the other. Insufficient water can lead to an energy shortage, which in turn will affect other basic areas of infrastructure. Likewise, inadequate supplies of energy mean an inability to process enough water to meet the needs of human populations, industry and agriculture.
In its Global Risks of Highest Concern report for 2016, the World Economic Forum lists 'failure of climate change mitigation and adaptation' and 'water crises' as the top two risks facing the planet in the next ten years. At the same time, the World Energy Outlook report for 2016 includes a chapter specifically dedicated to the water-energy nexus, highlighting several water-energy linkages and the ripple effect they have on achieving other Sustainable Development Goals that go beyond the environment.
Turning the water sector from challenge to opportunity
The scientific community agrees that humans are responsible for climate change. If humans are responsible, we also have the tools to fix it. Indeed, 2016 has been an important year for discussions on this matter. The Paris Agreement came into force this quarter, signaling a global commitment to tackle these concerns.
While we have made great strides in renewable energy generation, a recent report by McKinsey looks into the role water management plays in this regard. It states that whether we look at water as a resource or a product, we can do better at adhering to the zero-waste imperative that is the backbone of any circular economy. It further discusses the many technologies that already exist to help balance supply and demand.
While the Paris Agreement is an agreement between countries, we see it as a call to action for businesses to put their best foot forward, not just in implementing more sustainable practices internally, but also to work with each other to develop more sustainable solutions.
The Smiling City of Aarhus is just one example - another is just outside of Chicago, where the Glenbard Wastewater Facility is scheduled to open in 2019. Glenbard will not only ensure better quality of the treated water, but will also reduce the energy consumption substantially and be a step towards reaching our common global goal of energy neutrality.
Doing business as usual is no longer sufficient. We need to do far more with far less. The good news is that we have the tools to do it, and we are already using them in places like Aarhus and Chicago.
Related
Popular in the Community