In conclusion, you just had to be there.
It all kicked off a week ago, in the city that never sleeps—New York City. A diversity of zealous attendees from all over the nation (and Caribbean Islands) came to converge with an "Activate State of Mind."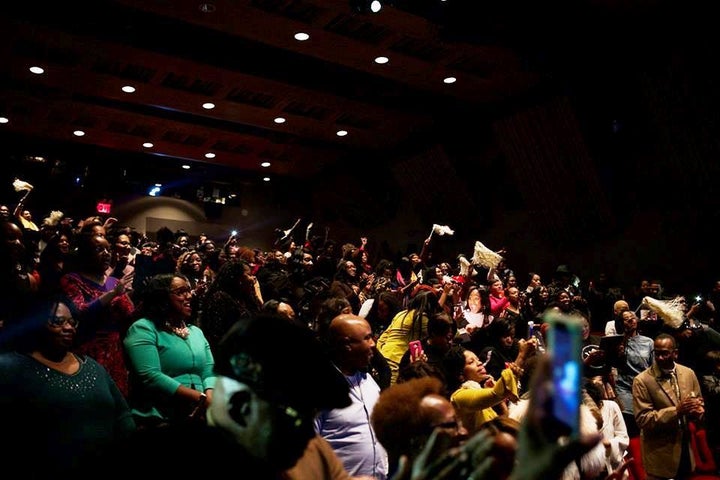 Founder and Visionary Lucinda Cross-Otiti is the President and CEO of Activate Worldwide, and host of the Activate Conference for the past five years, decided that 2017 would be the final year for the Conference. Let's be crystal clear, this is for the annual Conference only, and not the Activate movement. Lucinda and her A-team have trail blazed an open platform and established a strong, consistent framework to activate entrepreneurs, speakers, authors, career professionals, ministry and corporate leaders. Effective 21st century leadership can readily recognize when an assignment has ended or shifted and when it's time to pass the torch, and transfer the reigns to the next generation. The late but great Dr. Myles Munroe, summed it best: "Because success without a successor is failure. So your legacy should not be in buildings, programs, or projects; your legacy must be in people."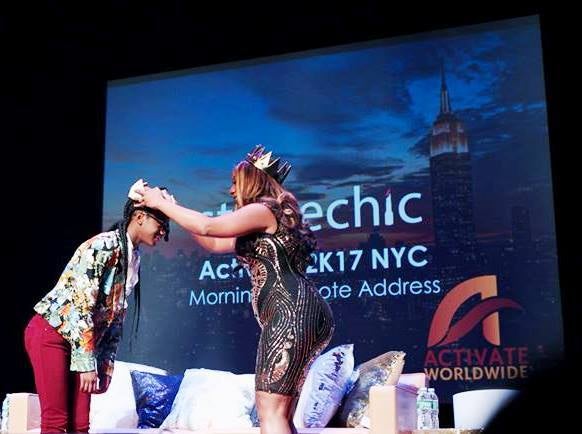 The caliber of speakers, presenters, vendors, entertainers were second-to-none. They each brought a unique edge that they owned. Although a surprising cold front hit the east coast on Friday, it didn't stop the Activators from heating up the city with their passion, purpose and persistence. Lucinda brought in a number of special guests that represented marketplace and media icons such as BET, ESSENCE and HSN.
Personally, I thought it was both intriguing and unique that Activate invited HSN to participate in the grand finale. When I tell you, I witnessed firsthand the sheer excitement and exuberating joy of the beautiful African American faces when they were given possibly a once-in-a-lifetime opportunity to pitch their product, marketplace idea or concept to decision-making executives of HSN. That's major. The experience was like having an opportunity to appear on Shark Tank, without having to be sifted through thousands and thousands of applicants. No red tape. No hassle. Activate kicked this door wide open for their attendees. Although I covered media, I too, was allowed to pitch my marketplace concept to HSN, and received specific step-by-step instructions on what to do next. Stop the presses! This is one reason why so many attendees are still buzzing about Activate. And the day and 5-year Conference culminated in a "Power-Filled" prayer and exhortation from Angela M. Williams.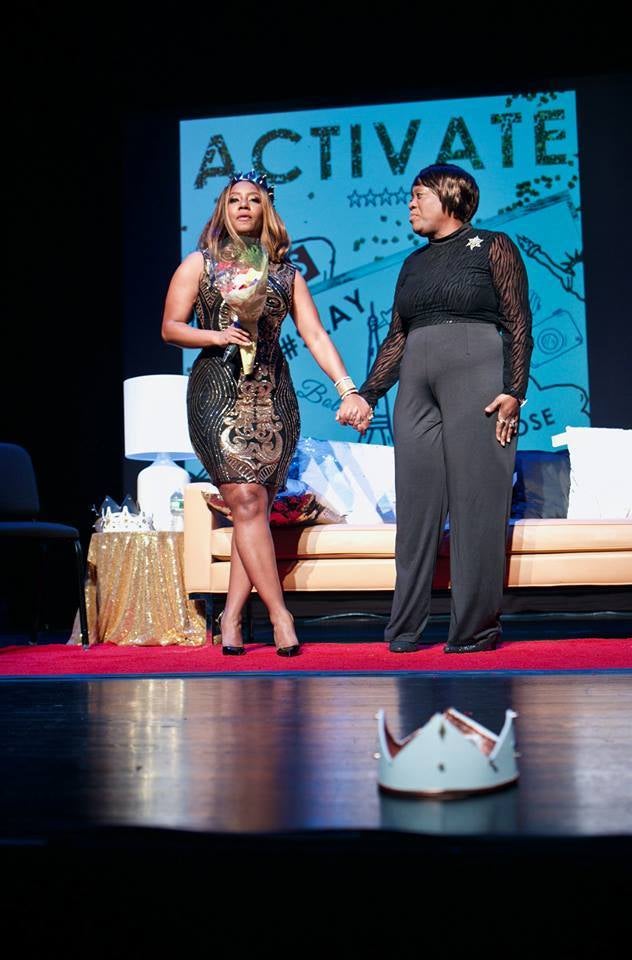 History was made in New York City. Lifelong dreams were realized. Millionaires will be made just from the open opportunity with HSN alone, not to mention other key connections and on-the-spot partnerships and collaborations that were made—some, right in the moment!
As a serial entrepreneur, I'm super, duper selective these days about just showing up at every business conference in my city or across the nation. Savvy conference attendees are now looking for something unique, unscripted, and unpredictable. #Activate2K17 delivered and did not disappoint.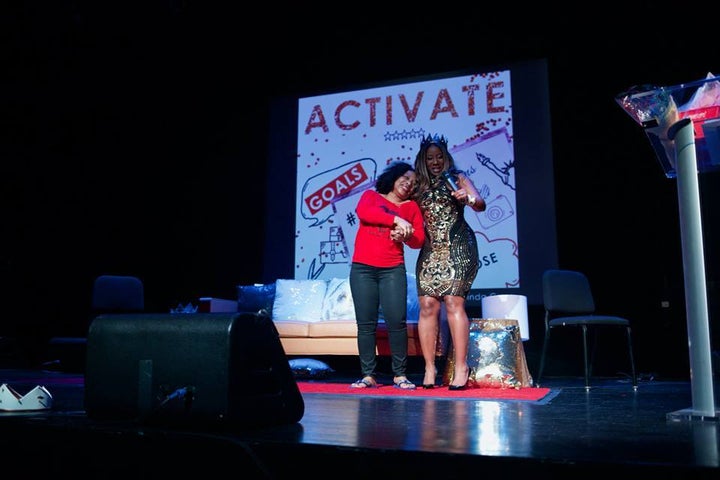 "If we could use one word to sum up Activate Conference 2K17 it would be Explosive! There were so many moments of pure, awe inspiring explosions. Lucinda and her A-team put together a wonderful roster of speakers and talent. We all know that conferences are intended to leave their attendees inspired, informed and with much innovation and the Activate Conference did just that! This finale was everything it promoted itself to be! No one left the same." -- Dianna Rose, Co-Owner of Jars Of Delight LLC
"My experience pitching my product to HSN was one of a lifetime! When I started my business in 2011, I "googled" on how to get my product on HSN—who knew six years later that I would have this opportunity to actually pitch my product. The feedback given by Dara Trujillo and Liliana Gil Valletta was invaluable and definitely taken into consideration." –Kim of La Pixie
"The Activate Conference was phenomenal! As an entrepreneur and woman of color, it was just what I needed to get clarity on where I can take my business vision in 2018. Being in the same room with other powerful women of color from the entertainment, media, and corporate sphere was priceless. In addition, the high caliber of attendees was another unexpected treat. I was able to create impromptu partnerships and even landed a few new clients! I'm grateful for the experience." –Dr. Brandi Baldwin-Rana, PhD
"The HSN pitch was a wonderful experience for it to be our first pitch ever! Lili Valletta was absolutely informative and inviting. She made my partner and I feel extremely comfortable from the start, which allowed us to pitch with ease. The feedback we've gained during the 4 1/2 minutes we were allotted was crucial and necessary to the growing of our brand. We are so happy that we were given this opportunity." --Dianna Rose, Co-Owner of Jars Of Delight LLC
"Activate 2K17 was like entering a home I've been searching for a long time. Lucinda Cross is an angel! Everyone, from the volunteers to the A-Team was about you and your wellbeing. There was an energy in the room like I was in church. I am still, 48 hours later, on a spiritual high and I can't wait to see what comes next. I even volunteered to be on the executive board! For years I've been the one to elevate others. At this conference, I felt someone was there to elevate me and for that I am humbled" –Primose Martin, CEO of Pedilicious Footwear
"Working with the merchandising team at HSN was humbling! They were open, supportive, and provided indispensable advice to help over 40 women refine their product ideas to get one step closer to getting them in the hands of millions." –Dr. Brandi Baldwin-Rana, PhD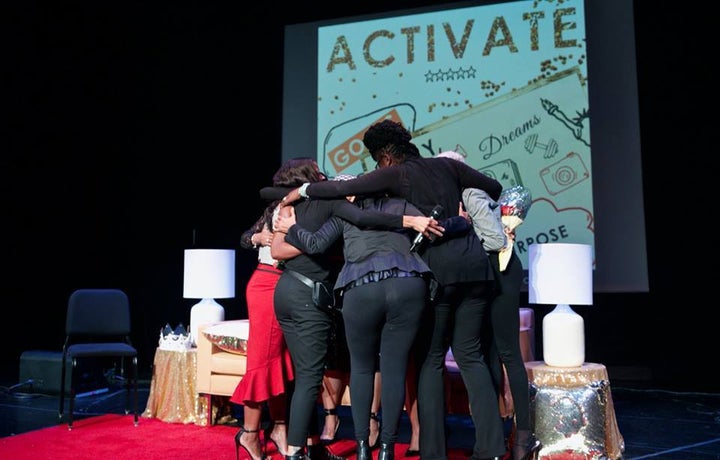 It's not over. Actually, it's just beginning.
"The Activate Movement is about creating a platform for those who have something to say and nothing to prove." –Lucinda Cross-Otiti, Chief Activator, President and CEO of Activate Worldwide