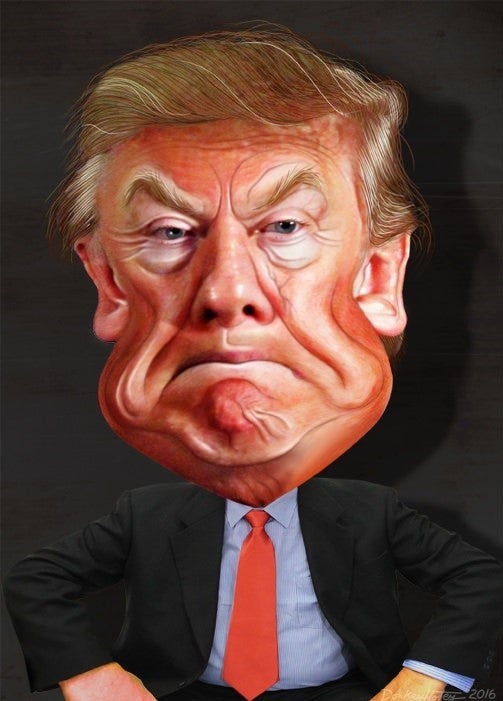 A Guide to the Hatch Act for Federal Employees: The U.S. Office of Special Counsel (OSC) is an independent federal investigative and prosecutorial agency. Our basic authorities come from four federal statutes: the Civil Service Reform Act, the Whistleblower Protection Act, the Hatch Act, and the Uniformed Services Employment & Reemployment Rights Act (USERRA). OSC promotes compliance with the Hatch Act by providing advisory opinions about the law. Every year, OSC's Hatch Act Unit provides over a thousand advisory opinions, enabling individuals to determine whether their contemplated political activities are permitted under the Act. The Hatch Act Unit also enforces compliance with the Act by investigating alleged Hatch Act violations. Depending on the nature and severity of the violation, OSC may seek disciplinary action against an employee. OSC prosecutes Hatch Act violations before the Merit Systems Protection Board.
Petition Stop Steve Bannon: Members of Congress must stop Donald Trump's appointment of Steve Bannon as a White House chief strategist and senior counsel. There is no place for a white supremacist, anti-Semitic misogynist in the White House.
Shaun King's Injustice Boycott to receive daily Action Item Alerts: On December 5 1955 when Dr. King and others began the 381-day Montgomery Bus Boycott little did they know they were beginning one of the most significant events in US civil rights history. On December 5 2016 we, a group of organizers and activists from around the country, started our own boycott to show every city, state, institution and corporation in this country that meaningful, reasonable, achievable reforms on police brutality are not our long-term demands. They are our immediate emergency priority
Michael Moore's DISRUPTJ20: Jan 20th, 2017 | 9AM All Day | McPherson Square. Join us for a bold mobilization against the inauguration of Donald Trump. We're bringing widespread civil resistance to the streets of Washington, DC through protests, direct actions, and even parties and we want you there with us.
Join Van Jones The Dream Corps: Van Jones, the Dream Corps and thousands of others are helping build a #LoveArmy. In the coming year, we will be coordinating regular actions and bringing people together in large and small gatherings. We will support #MessyTruth conversations. We will host teach-ins and revivals. We'll come together to fight for an inclusive country where everyone counts and everyone matters. The #LoveArmy is an alternative to the hate and divisiveness gaining momentum in our communities and in our country. Despite our differences, our common pain should give us a common purpose. Let's work together to bring the country forward.
Contact the Electoral Voters: There are templates you can use to email the electors through the website, or you can collect their email addresses and send a personal message. Remember, the electors vote on 12/19 and our goal is to remind them that Trump is unfit for the presidency. He's a threat to democracy, worships authoritarians and is upending democracy. Trump is also an autocrat and a demagogue, all things that Hamilton warned us about to protect the republic—we're asking the electors to simply do their job.
Request an audit of Trump's Finances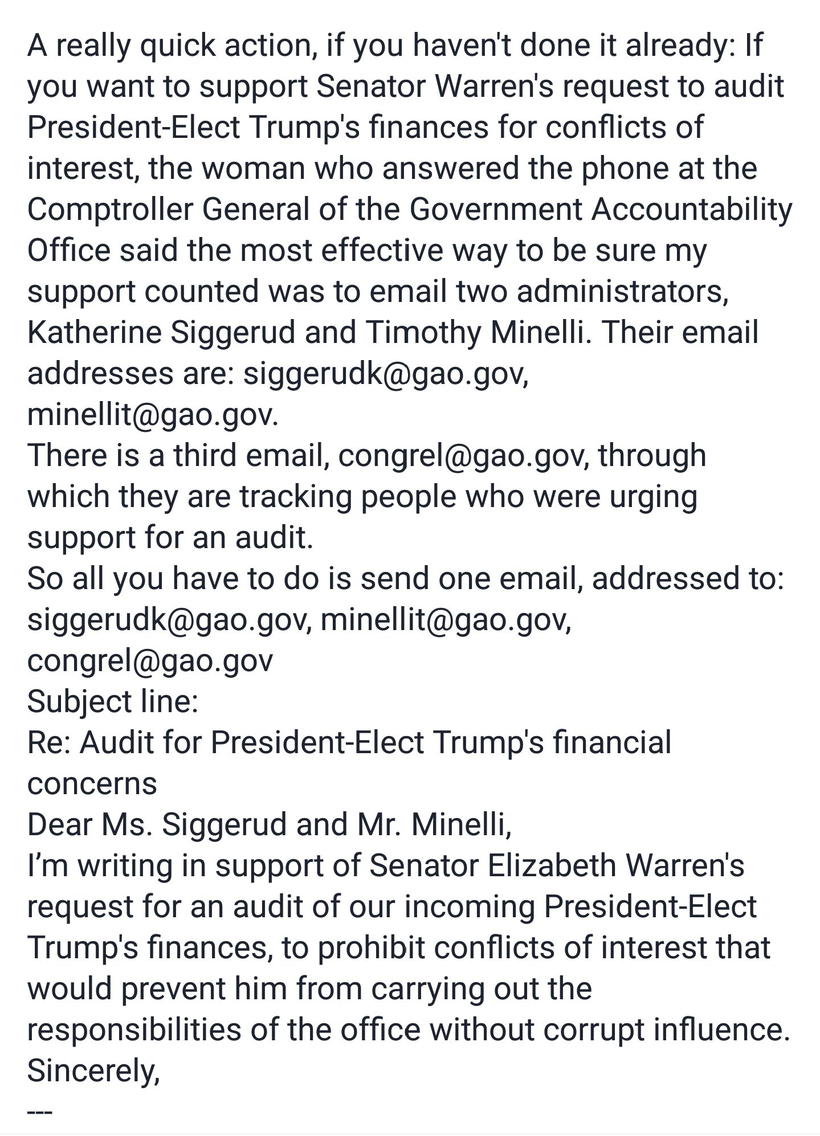 REAL LIFE. REAL NEWS. REAL VOICES.
Help us tell more of the stories that matter from voices that too often remain unheard.
This post was published on the now-closed HuffPost Contributor platform. Contributors control their own work and posted freely to our site. If you need to flag this entry as abusive,
send us an email
.