Climate activists gathered Friday morning to give COP21 negotiators a little encouragement and send a message to the French government: get France to commit to producing 100 percent renewable energy by 2050.
Environmental group Greenpeace commissioned 80 activists from Germany, France and Belgium to paint a large, yellow sun on Paris' Etoile -- the roundabout that encircles the Arc de Triomphe.
They used washable paint that isn't environmentally harmful, Greenpeace said.
Activists also scaled the Arc de Triomphe, holding up yellow signs that read: "Mr. Hollande, renew energy."
Police eventually arrested about 70 people, according to Greenpeace.
Diplomats at COP21 -- also known as the United Nations climate change conference -- extended negotiations on a final climate framework for one extra day.
U.N. Secretary-General Ban Ki-moon said Friday that how extensive the accord should be and who would incur the financial costs associated with global warming are still points of contention.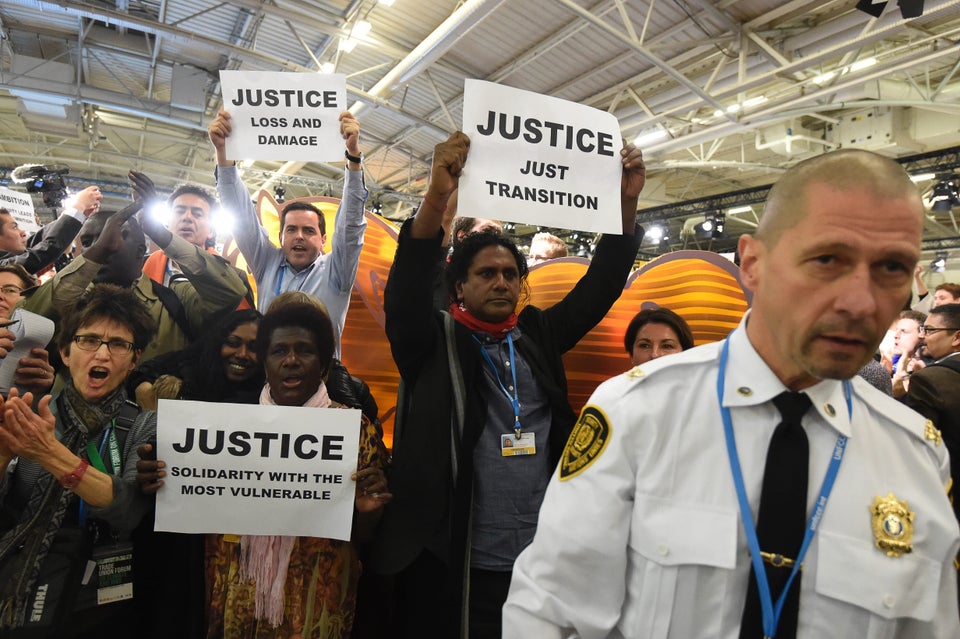 Climate Protests Around The World
Related
Popular in the Community