But the Oct. 23 event, a key moment for the kingdom's de facto ruler Crown Prince Muhammed bin Salman, can for now still tout the involvement of many big names in the business community. Human rights groups on Thursday launched a fresh effort to convince those prominent figures to back out as well, strengthening the world's signal to the Saudis about the importance of accountability for Khashoggi.
"By supporting this conference, which is so closely associated with the crown prince and his regime, you not only lend the Saudi government — which just murdered a U.S. resident — legitimacy, but also risk hurting your brand," reads a letter to CEOs organized by a coalition of organizations and provided exclusively to HuffPost. "Consumers and investors now shop with a conscience and your association with the brutal and thuggish tactics of the Saudi government could damage your business interests."
Organized by the advocacy groups Win Without War and the Project on Middle East Democracy, the letter has been endorsed by the progressive organizations MoveOn and Credo, a group close to the Trump administration called In Defense of Christians and more than 30 other organizations.
Among the major companies and commercial figures still connected to the Future Investment Initiative conference are Peter Thiel, a close ally of President Donald Trump, and Joe Kaeser, head of the German firm Siemens, who are on the conference's advisory board; and the consulting firms Boston Consulting Group, Deloitte, EY, McKinsey & Company, Oliver Wyman and Bain & Company, who are co-sponsors of the conference.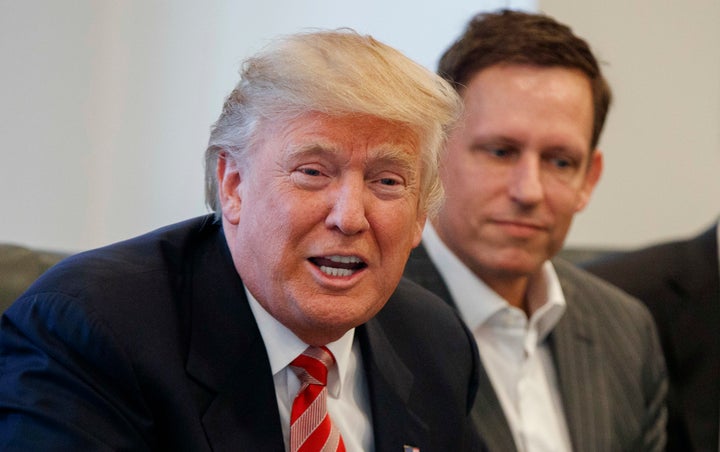 Siemens has not yet reached a final decision and is still monitoring the Khashoggi case, spokesman Robin Zimmerman told HuffPost in a Thursday afternoon email. Spokespeople for Thiel, BCG, Deloitte, EY, McKinsey, Oliver Wyman and Bain did not immediately respond to HuffPost requests for comment.
While some supporters of the Saudis, including Trump, seem keen to return to the status quo, experts and activists warn that the crown prince's brash style and clear disregard for international standards around the rule of law make the kingdom a far riskier bet for business.
"Jamal Khashoggi's killing is only the latest in a long line of human rights abuses by the Saudi government," the letter continues. "Meanwhile, our country has continued to support and perpetuate Saudi Arabia's war in Yemen, the world's largest humanitarian crisis, with millions on the brink of starvation. This cannot continue."
This has been updated to note that Fox has pulled out of the conference and to include comment from Siemens.
Popular in the Community