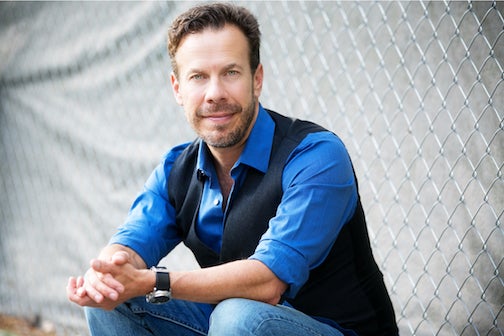 "Happily expect the unexpected." — G. Brian Benson
Cruising on the freeway of love — doesn't that sound good, especially when there's a tad of toxicity in the world out there?
Truth is, living in an urban environment, from when we leave home to drive to work, meetings or auditions, it really can be a rat race. Don't let anyone ahead of you, even when approaching a red light. Or on the freeway, speed up and don't let anyone merge into your lane even though you're crawling along in "parking lot" traffic. Thing is, letting someone in, isn't going to delay you one iota, now is it?
So I was looking up some blogs about traffic and came across G. Brian Benson's enlightening contribution called "Riding on the Freeway of Love," which revealed the blogger's own philosophy — "looking out for one another, even in the simplest of ways, makes our own personal journey much more enjoyable."
Living in Los Angeles, having to navigate our busy city streets, I found that this daily ritual offers a great opportunity for me to focus on the art of giving. Each day I'm given the choice to let people in front of me. Or not. Kind of like the opportunities we're given in life to help one another. When I do let someone in, it makes the rest of my drive smoother and more enjoyable...it totally changes my energy in a positive way. It makes me feel like I am contributing to life instead of just taking from it. We're all in this crazy, beautiful life together and driving on the freeway is the perfect metaphor for that.
Kudos to Benson for breaking it down so simply. I curiously took a deeper look into who this Benson was and became pleasantly surprised with what I found. Not only is he an all-round cool dude, who tries to make the world a better place, but his credits including being a best-selling author (self-help and children's book genres), actor, poet, filmmaker and TEDx speaker. I browsed his award-winning first book, "Brian's List!" and immediately found simple haikus that can resonate with all of us: Give Thanks, Hang Out with Positive People, Listen to Your Heart, Eat Better Eat Less, Make Amends and Give. Benson has a knack for writing in laymen's terms with depth.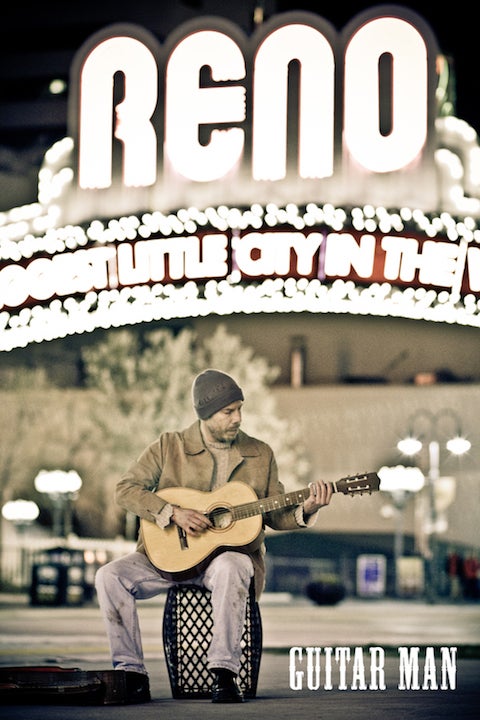 When Benson was a toddler, he boldly declared to his mom in a precocious, prescient way that he was "put here to inspire people." And inspire he has. His short films "Guitar Man" and "Searching for Happiness" were both festival favorites and continue to attract a lot of views online. They're extensions of Benson's own growth process and present practical, uplifting messages.
Self-growth has been an important part of Benson's life, and just like all of us, he's had his share of things to overcome including self-doubt. Luckily, he began to gain confidence from pushing himself physically as he competed in over 50 triathlons including 4 Ironman competitions. Using that confidence several years ago before he began to tap into his creative abilities, he made the most important decision of his life and left his family business in Oregon stepping out into the unknown. And after unexpectedly writing his first book based on self-growth tools he'd created for himself, he had a new purpose and began to move out of his comfort zone to overcome a fear of public speaking:
I then moved to Reno to be near my son and I continued to re-invent myself and grow. I worked very hard on my fear of public speaking. I did community college speech classes, Toastmasters, created a workshop and co-hosted an Internet radio show. I even joined an acting class, which led me to pursue that. I just felt guided to do these things even though they were scary. I've always followed my intuition, which propelled my move to LA about four years ago. I just got used to happily expecting the unexpected.
Benson has a compelling TEDx presentation online to check out called "Be Yourself to Free Yourself!" which shares his inspiring story.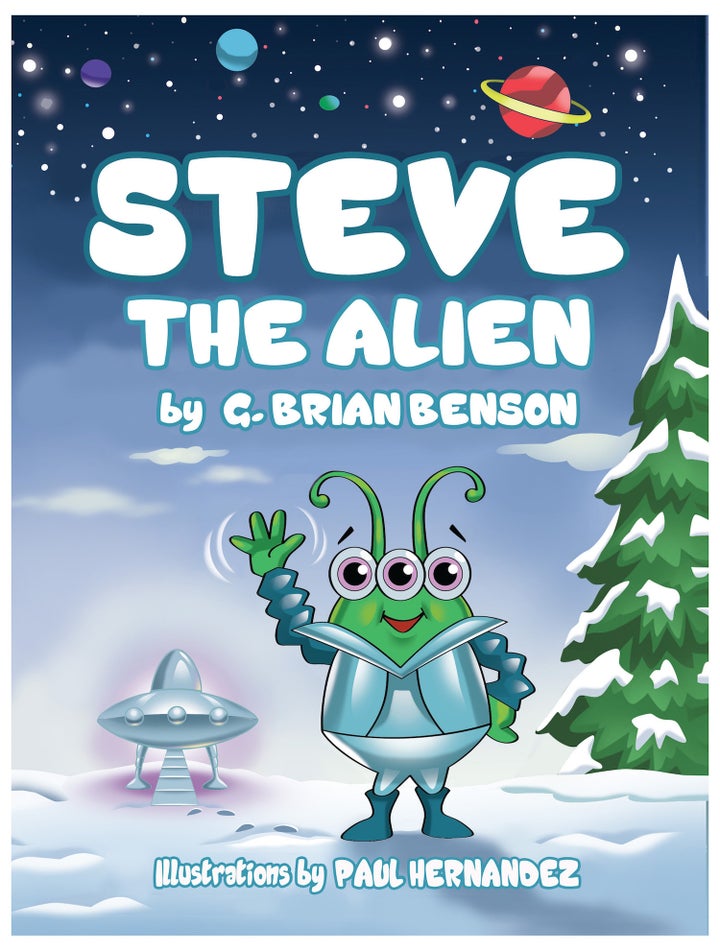 Which brings us to Benson's awesome children's books:
Since I use a rhyming model, they've always been fun to write. They're a form of meditation for me. Kind of like putting a jigsaw puzzle together. I wrote 'Steve The Alien' way back in 2004. I signed a contract with a company to release five of my children's books as moving picture apps, but the project ran out of money and stalled. When I finally got back the rights, I published 'Steve' last year and am grateful that it has done well. I'm also really excited for my next book 'Lucy and Chester's Amazing Adventures!' coming out in December, working with the same talented illustrator Paul Hernandez.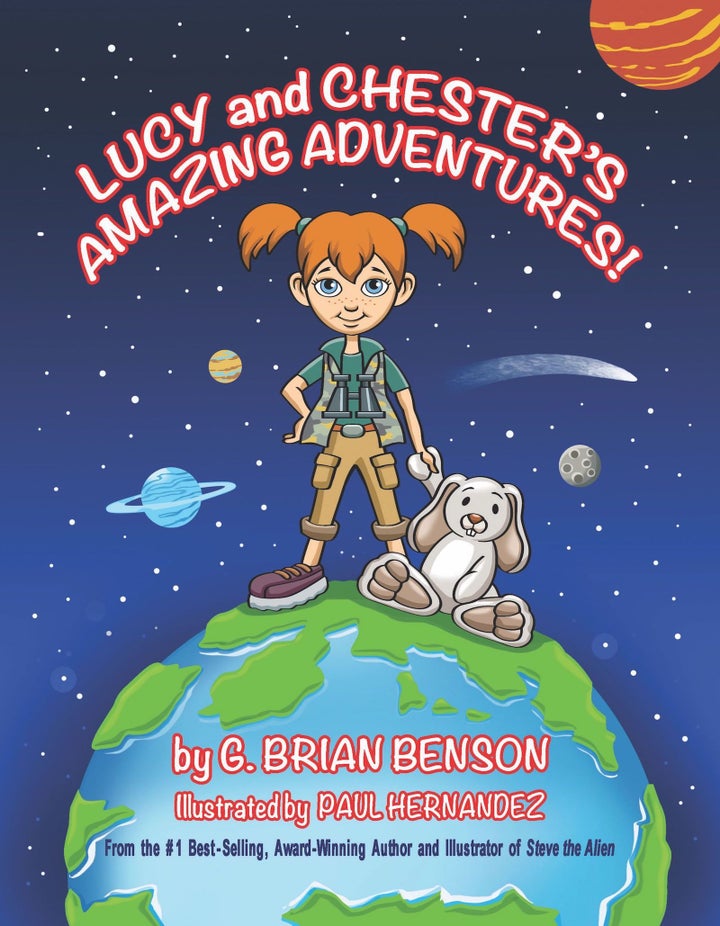 Modest Benson says everything he's created is a byproduct of working on himself and that desire to inspire others. So, in 2016 he created Reawaken Media:
I'm just trying to share my experiences and human vulnerabilities. We're really much more alike than we are dissimilar. Reawaken Media is an umbrella for all my various content. I want to wake people up to look inside and know that they are enough just being themselves. I think it's human nature to do the opposite. We look outside of ourselves to try and create the happiness and love that we desire. But true fulfillment comes from within from our own love and self-acceptance. And, we're all working on that, me included.
Support HuffPost
The Stakes Have Never Been Higher
Related
Popular in the Community