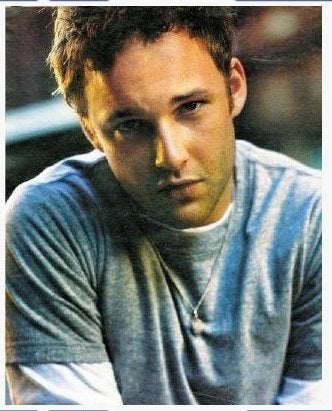 Update II:
Renfro's costar in "The Client" has spoken out. Susan Sarandon released a statement on his death:
"I had the pleasure of working with Brad when he was eleven in THE CLIENT. It was obvious to everyone that he was the sweetest, most incredibly gifted young actor to come along for some time. My heart goes out to the family for their tragic loss."
An autopsy will be performed Thursday.
Update:
Brad Renfro's former lawyer spoke to People:
Former Renfro defense attorney Blair Berk, who routinely represents celebs battling substance abuse (including Lindsay Lohan and Mel Gibson), tells PEOPLE that there's something particularly tragic and disturbing about the talented actor's death at such a young age.

"As critical and prescient as you become in this town, all I did was cry when I heard the news," Berk says. "I feel in some respects like we all failed."
Previously:
TMZ broke the news:
TMZ has learned actor Brad Renfro is dead.

The 25-year-old actor was found dead at his Los Angeles home this morning. The cause of death has not been determined, however, Renfro had a history of drug abuse.

Sources tell us Renfro, who had starring roles in "The Client" and "Apt Pupil" had been working valiantly to stay clean, especially since this summer. Renfro had been convicted of several drug offenses, including attempted heroin possession.
According to People, Renfro had been drinking Monday night:
Drug overdose is "obviously it's a possibility considering his history, but right now all we have is the history of his drinking the previous night," [Craig] Harvey [chief investigator for the Los Angeles county coroner] says. "All that we have is that he was last known to be alive during the morning hours and he was snoring."
Learn more about Brad Renfro:
IMDB Page
Birthdate: July 25, 1982
Birthplace: Knoxville, TN
Brad entered rehab in 2005 after he was arrested and charged with a felony count of attempting to possess heroin. That spring he appeared in court and told the judge that detox had gone "very well."
Claim to Fame: Played Mark Sway in 1994's "The Client"
Fan Site: BradRenfro.org.
Criminal History: Convicted of attempted heroin possession; violated probation.
Mug Shot: Courtesy of The Smoking Gun.
The AP article on his death
Gallery of Brad photos
See photos of Brad in "The Client"
Brad is on the left: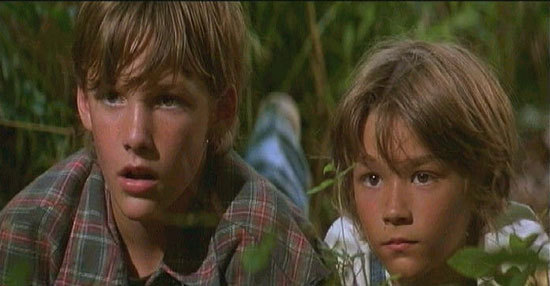 Popular in the Community