Actor Harry Dreyfuss, the son of Academy Award-winning actor Richard Dreyfuss, says that actor Kevin Spacey sexually assaulted him as a teen, adding his name to a growing list of accusers.
The younger Dreyfuss, in an article published by BuzzFeed on Saturday, accused Spacey of groping him at Spacey's London apartment when he was 18 and his father was in the same room.
The three men were reading scripts together for a play at London's Old Vic Theatre in 2008 where Spacey was artistic director from 2004 to 2015. It was while reading scripts for the play called "Complicit" that Harry claims the "American Beauty" actor put his hand on his thigh and then on his genitals.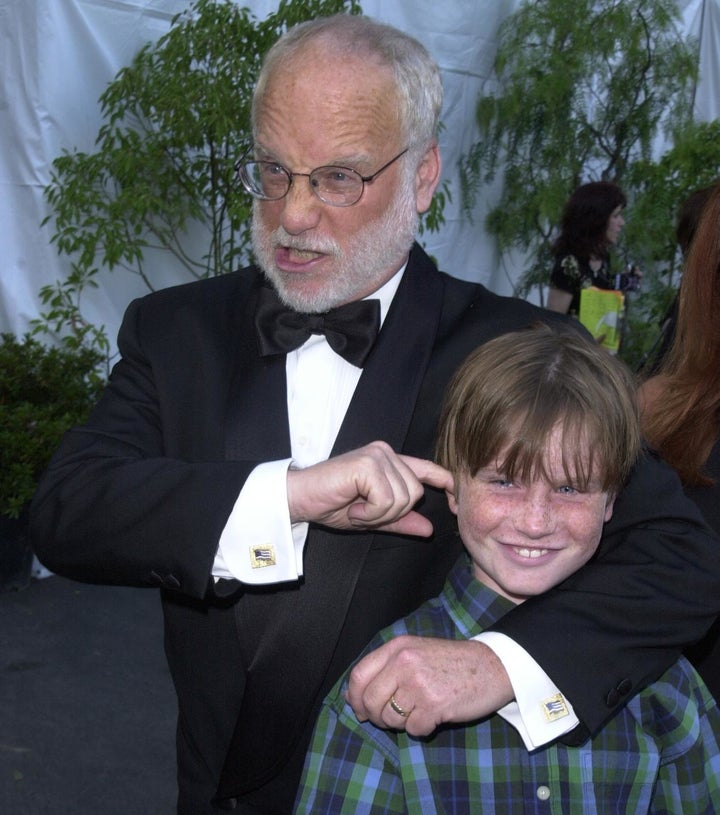 "My father didn't see, and I didn't tell him about the incident for many years. Instead, I spent the next nine years telling people the story at parties for laughs," Harry wrote.
Treating it like it was no big deal made it easier for him to accept, he said.
"If I could laugh at it, then surely I was not a victim," he said he reasoned.
In college, he said the story became less funny as other people in theater heard him tell it and they responded by saying they knew someone else who was groped by Spacey.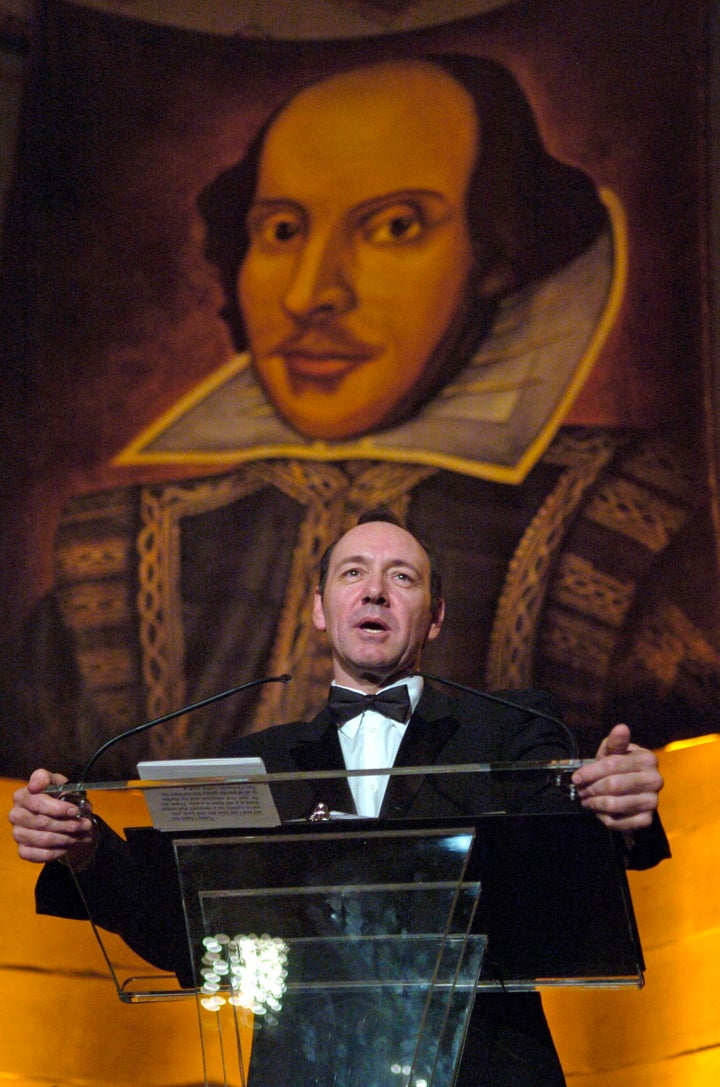 "The victims in many of these stories were often young men. These admissions became so common that I started to plan on a break in the story just so people could nod and say, 'Oh yeah, I've heard this before,'" Dreyfuss wrote. "All of these responses made me realize there wasn't anything funny about my story. It wasn't a joke."
"Kevin Spacey is a sexual predator. But I still never thought talking about it seriously was ever an option," he said.
Harry's father expressed pride in his son on Twitter on Saturday for speaking out.
"I love my son @harrydreyfuss more than I could explain with all the words in the world," he said.
Bryan Freedman, a lawyer representing Spacey, said the actor "absolutely denies the allegations" when reached by BuzzFeed. Freedman did not immediately respond to a request for comment by HuffPost on Sunday.
That accuser, Justin Dawes, said he and a friend had been invited to Spacey's to watch "Chinatown" in 1988. Instead of watching the Roman Polanski film, Dawes claims Spacey, then aged 29, gave him a cocktail and put on pornography.
"He knew that I was in high school," Dawes told BuzzFeed. "It was pretty clear. It's not like I was pretending to be an older, cooler person."
In another incident in early 2000, a journalist, who didn't want to be identified by BuzzFeed, said what started as an interview for a national magazine in London ended with the actor groping him at a club where he had been invited for drinks. He was in his early 20s at the time.
"He just kept reaching between my legs and, you know, just grabbing my dick," the man recalled. "I would move his hand away, and say something that I thought was pretending was funny or whatever at first. And then I was starting to get annoyed by it, and that was pretty clear."
The journalist said he got up to leave but Spacey followed him to the door and tried to block his exit, all the while yelling at him and accusing him of being a coward for not wanting to have sex with him.
"That was his tactic. It was unbelievable," he said.
The journalist said he left and recounted the incident to his editor, who confirmed this account to BuzzFeed.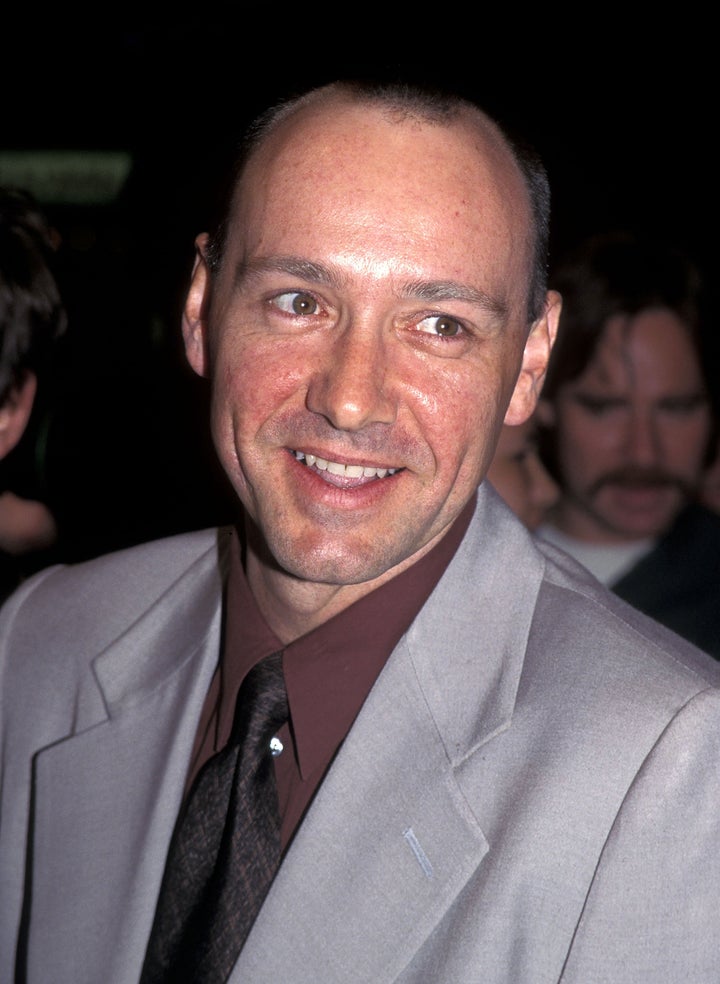 Mark Ebenhoch, who was working as a military technical adviser on the 1995 Hollywood film "Outbreak," said he was also sexually propositioned by an assistant for Spacey, who approached him on set.
During the movie's filming, Ebenhoch, who identified himself as a closeted gay man at the time, said Spacey would hang out in his trailer with a group of young, male assistants who were referred to as his "harem."
It was one of Spacey's assistants who Ebenhoch said approached him "out of the complete blue" with an invite to join them in the actor's trailer.
"They asked flat out to engage in a sexual act. It was enough to stun me. It blew me away," he recalled, adding that he turned down the offer and stayed clear of Spacey for the remainder of filming.
Popular in the Community