An actor who appeared in "Pirates of the Caribbean" is now fighting the Islamic State group in Syria.
Michael Enright said in an interview last week with Dubai-based station Al Aan TV that he felt compelled to join the Kurdish People's Protection Units after seeing the beheading of journalists by the militant group, also known as ISIS, and wanting to "right that wrong."
"ISIS -- they need to be wiped off, completely, the face of this earth," Enright said. "They are a stain on humanity and this is a call. It's not just a Kurdish call, this is a call to humanity to obliterate them."
There were 20,730 foreign fighters in Syria and Iraq as of February, according to the International Centre for the Study of Radicalisation and Political Violence. Enright, who is English but was living in America, said he had been to the Middle East prior to going to Kurdistan and learned about the culture and Islam. He decided to join the Kurds because he felt connected to their fighting spirit.
"I didn't come here to run, I came here to fight, and if I have to die, then I die," said Enright, who has changed his name to Mustafa Michael Ali. "I came to suffer, I didn't come here for a party. I came here thinking this was going to be a very suffering experience. I'm OK. I'm ready to go."
Enright has had a wide range of bit parts in films and television shows, including "Pirates of the Caribbean: Dead Man's Chest," "CSI," Agents of S.H.I.E.L.D." and "Criminal Minds," according to his IMDb profile.
Related
Before You Go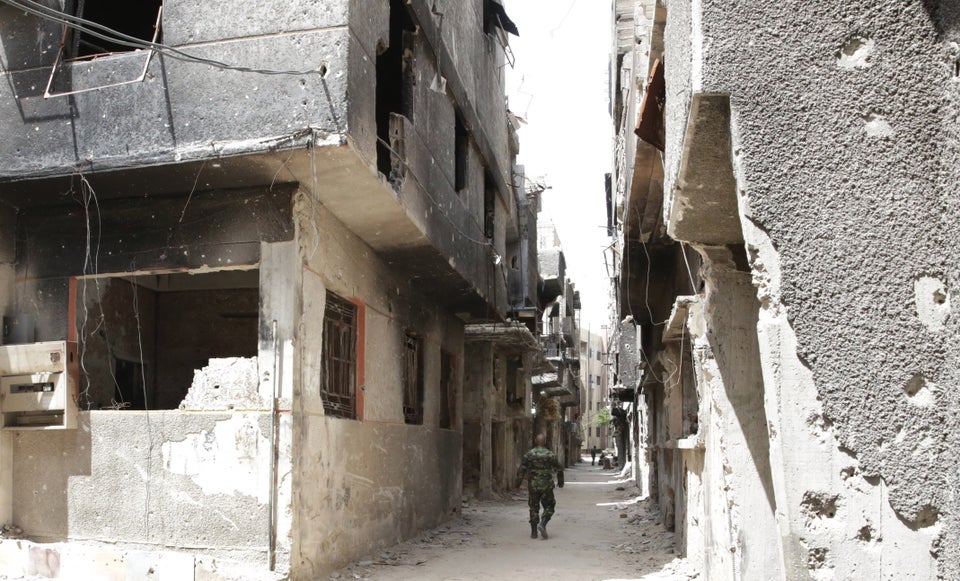 Inside Yarmouk
Popular in the Community