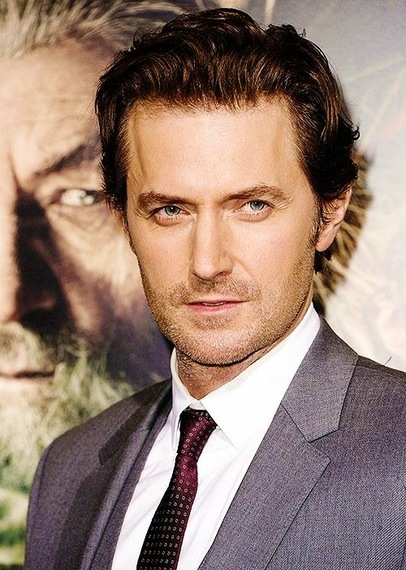 Twitter has a new celebrity member. Please welcome The Hobbit actor Richard Armitage to the Twitter-verse!
Most recently, Richard has been starring in The Crucible in London. He told me what finally got him onboard with Twitter was wanting to do more to support his charitable endeavors and to also interact with his fans who have been so supportive.
If you're waiting with bated breath for his first tweet, Richard told me he won't start tweeting until his birthday. Luckily his birthday is today so you won't have to wait too long!
Today also has another special meaning for Richard, "I'm named after Richard III who died on August 22nd, he told me. "And this year, I have a movie Into the Storm on release from 22/08 in the UK."
So a movie release, the death day of a king and his birthday. Seems like a good day to make one's first tweet!
As of this writing, Richard has just 5 Twitter followers, so to make sure he isn't "Twitter alone" for his birthday, you should consider following him:
* Trademark "twitter lone" and "birth-tweet party" while I'm at it!
The topic of his first tweet? Well, we'll just have to wait!