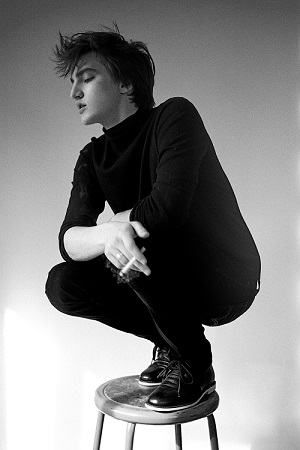 Richard Harmon is captivating in "Bates Motel"
Richard Harmon is a lover of laser tag, Bob Dylan and wolves. With those interests in mind, it's no wonder Richard can play such diverse characters such as Richard Slymore in A&E's Bates Motel and Julian Randle in SyFy's Continuum.
Richard also has a film coming out the summer of 2013 called Rufus which is "a fresh spin on the vampire film that deals with real teen and human issues," says Producer, Anand Ramyya. Richard plays Clay, who is a popular jock that evolves from being Rufus' biggest tormenter to his biggest alley.
It was so nice to interview Richard, a real down-to-earth person who loves his cartoons and Yorkshire Terrier named "Clough" (pronounced "Cluff"). Richard is a laid back kind of guy who takes every day in stride.
What was your audition like for character Richard Slymore in Bates Motel?
It was a fairly normal process as far as auditions go. I had an initial audition and then about a week later I had a callback for the director and producer. It was about a week after that when my agent called me right before I was going into a movie to tell me I got it. I just feel very lucky that they gave me the chance to be a part of the show.
How far in advance do you get the scripts for Bates Motel?
Well secrets are guarded very heavily on Bates, understandably, so I never actually received the full scripts, it was kind of on a need to know basis.
In Continuum you play recurring character Julian Randol who later is known as Theseus. Did you do any character development or do you just go with the flow?
One of the greatest things about Continuum is how great the writing is; our writing room is one of the most talented ones I've ever had. It really helps me as far as character development because they paint a very descriptive picture of who the characters are while still letting us have freedom to put in our own ideas.
I don't have an acting coach, but the closest thing I have would be some of my peers that are my close friends. We bounce ideas off each other and help one another run our lines all the time.
How does a recurring role work?
Each show has different deals contractually but I've been very blessed to have them help me work out my schedules for each other so we can share.
What's your favorite dinosaur and why?
Oh that's easy, Velociraptor. After Jurassic Park I don't see how it wouldn't be.
When you make a music playlist for your characters, have the playlists ever included songs you (as yourself) don't like?
Absolutely, happens all the time. My playlist for Jasper on The Killing had a lot of songs on it that I personally didn't like. It helped set that real pissy mood he was in quite a bit.
The thought of being late to set or doing anything that would make me seem unprofessional makes me incredibly nervous. Also earthquakes.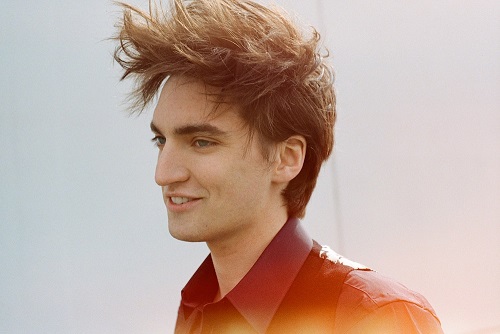 Richard's Twitter: @RichardSHarmon
Do you have any evening rituals?
Most of the time I'll just put on a movie, brush my teeth, wash my face, say a prayer and catch up on any sports news that I had missed that day. Just wind down and relax, tis lovely.
Do you think SpongeBob Squarepants has an annoying voice? Who's your favorite SpongeBob character and why?
No! No not at all, I think he has a very sincere voice that is full of joy and wonderment, it's downright enchanting. I love all the characters on that show but if I had to choose one it would be SpongeBob -- he's always looking on the bright side of things, and even though his life isn't inherently spectacular, he sees it as such.
What do you do when you're not working?
Personally I have pretty simple interests. I'm a big movie goer. I try to make it to as many as I can. It's the best way to take my mind off of things. I've been getting into yoga quite a bit lately. I try to find new restaurants with friends quite a bit as well.
Do you have any advice for young performers?
Be patient, above all else. Don't get frustrated when things aren't going your way, just keep your head down and be relentless with your effort.
Anything else you'd like to add!
I just want to thank you for having me on for this interview and have a terrific summer coming up!
Popular in the Community