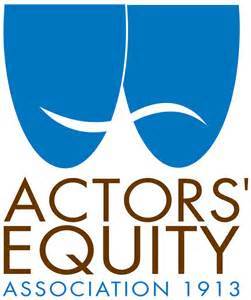 Actors Equity is trying to kill Los Angeles theater. Sounds outrageous, right? Why would a union that represents more than 50,000 stage actors and stage managers around the country want to destroy a thriving center of American theater? Here's a bit of background.

For almost four decades, Los Angeles has been a hotbed of theatrical creativity as actors formed their own ensemble companies that presented innovative plays, nurtured thousands of actors and enchanted audiences. These companies were built out of the blood, sweat and tears of actors, designers, stage managers and directors who contributed their time and money, all because of their love of theater and their craft.
Instead of celebrating the energy and enthusiasm of their actor members in LA, Equity tried to shut down these ensemble companies, beginning in the mid-1980's. The LA actors fought back and, after suing the union to prevent the shutdown, reached a court settlement that permitted them to continue working in theaters with fewer than 99 seats.
For the past thirty years, the 99-seat theater movement has been the heart and soul of LA theater, which has not only provided an opportunity for actors to work at their art, but also given a hefty economic boost to the region, including the development of the NoHo, Santa Monica corridor and the Hollywood areas. Now, thirty years later, Equity is trying to shut down 99-seat theaters again.
But the LA actors haven't given up. They voted two-to-one in a referendum in 2015 against shutting down 99-seat theaters. When Equity ignored the vote and proceeded with the shutdown, the LA membership prepared a lawsuit, but offered to hold off before taking the union to court in hopes of negotiating a settlement. A year later, after closed-door negotiations, Equity announced this week that they would proceed with their plans to close the 99-seat theaters by the end of 2016.
What could possibly be motivating Equity to so blatantly ignore the will of its membership? In a letter to its members, Equity leadership explained the decision with a flurry of mostly irrelevant facts. For example, they referred to the efforts of actors to produce creative and entertaining shows for LA audiences as "unpaid work weeks," as if the actors were working in sweatshops rather than practicing their craft.
There are a couple of possible explanations for Equity's mystifying stance on LA theater. The first is that the union is New York-centric, catering to actors who perform for tourists on Broadway. The second is that Equity is stuck in the past, with an archaic view of actors slaving under the yoke of greedy producers, when in fact the actors themselves are putting on the shows. Neither is a good reason to target LA theater.
In any case, the refusal of Equity to negotiate in good faith and the decision to go to court is a lose-lose for the union. If they lose the case - which is certainly possible, or even likely - then they will have wasted a lot of resources on a misguided cause. And if they win, they will likely split the union between New York and LA members, which could result in a LAxit - Los Angeles actors leaving the union.
Actors in Los Angeles have made it clear - by a two-to-one majority - that they will not sit back and watch the theater ecosystem that they have worked for decades to grow be destroyed by the capricious actions of an out-of-touch union. It is time for Equity to recognize the error of their ways and drop their pernicious plan to kill theater in Los Angeles.
Popular in the Community