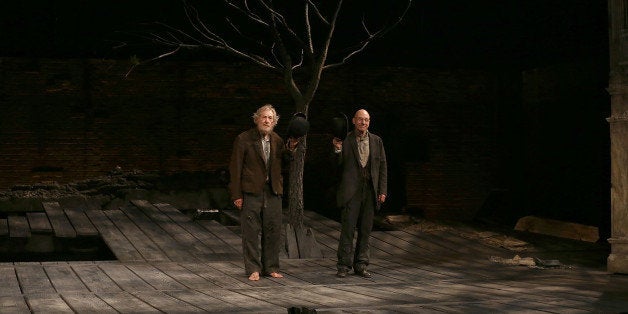 Television and film may seem to rule the entertainment world today, but live theater will not be silenced (the show, after all, must go on). It's well known that many film and television actors got their starts on the stage, but it's fairly rare that celebrities return to their live-acting roots once they get behind the camera. For the most part, live and filmed performances exist in two different worlds. A few stars, however, have excelled in both arenas.
Leading the pack of crossover performers are the EGOT winners, or those actors and actresses who have won a competitive award at the Emmys, Grammys, Oscars, and Tonys. Only 11 people have attained this career-defining acronym, but oftentimes, great talent goes unrewarded.
Here are 10 non-EGOT-winning performers who are hot in Hollywood, and who love the stage.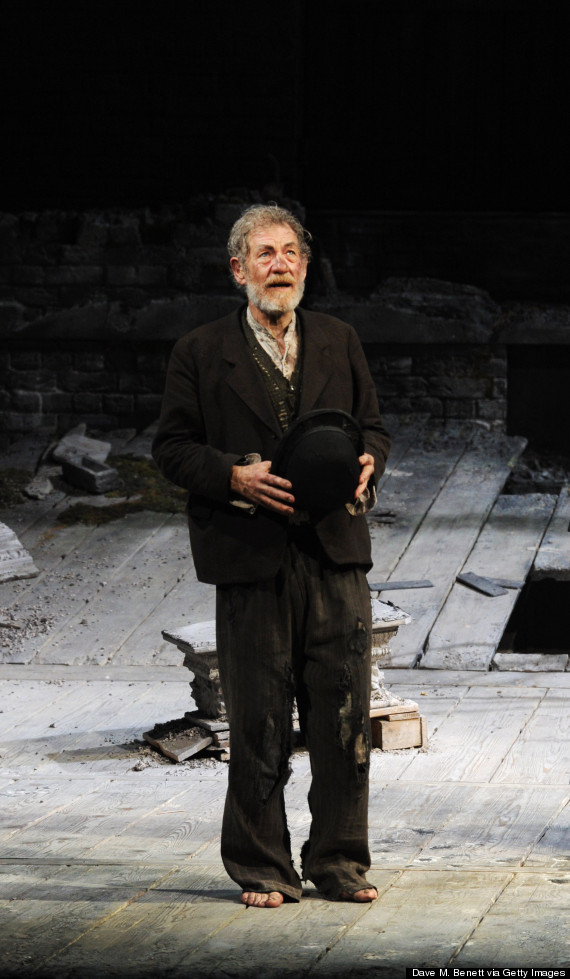 McKellen began his prolific acting career in the mid-1960s, and has been performing nonstop both on the stage and screen ever since. Many fans know him as Gandalf from "Lord of the Rings," but McKellen has been just as influential to the world of theater as he has been to film. He spent many years as a member of the Royal Shakespeare Company and the Royal National Theater while living in England, and, in 1991, he was knighted for his contributions to the theater. McKellen is currently acting in "Two Plays in Rep," the double feature of "No Man's Land" and "Waiting for Godot" in New York City.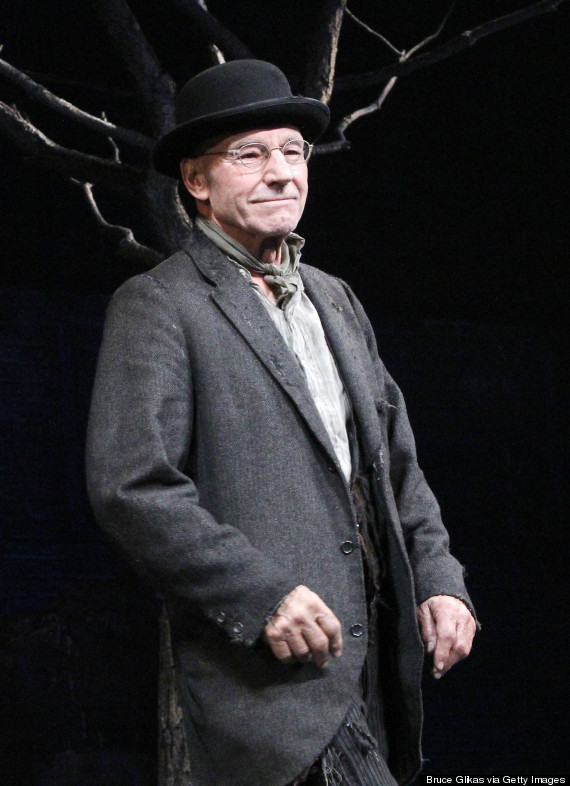 Stewart's legacy both onstage and on film is as impressive as McKellen's -- no wonder they're such good friends. Stewart has performed in over 60 productions with the Royal Shakespeare Company, and, in 2008, he was appointed Chancellor and named a Professor of the Performing Arts at the University of Huddersfield in England. In 2010, he was made a Knight Bachelor for his services to the dramatic arts. He is currently acting with McKellen in New York City's "Two Plays in Rep."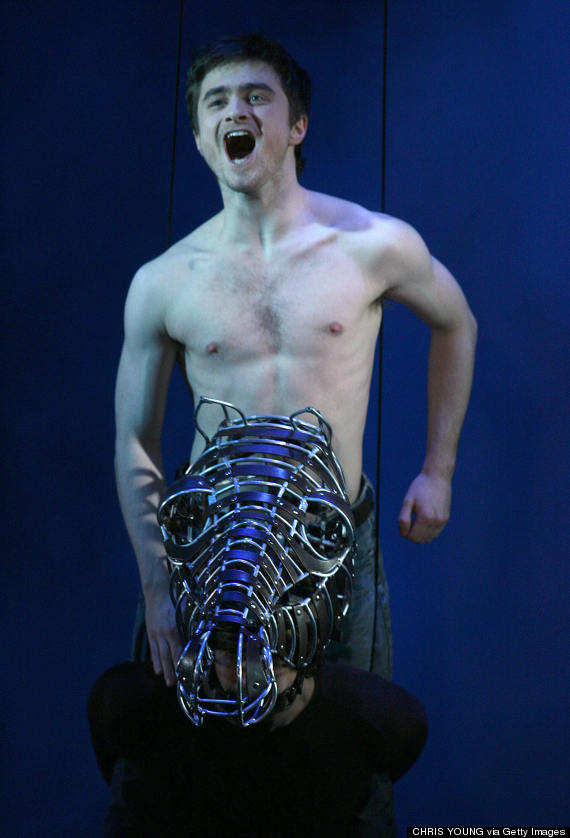 Radcliffe's "Harry Potter" days are long in the past and he's not looking back. He has certainly made a name for himself on the stage, having played principle roles in Broadway runs of "Equus" and "How to Succeed in Business Without Really Trying." In an interview with Variety magazine, Radcliffe stated, "When I'm doing a film, I'm in my comfort zone, but onstage I'm not ... Theater sharpens you up. Sure, you can achieve a great performance, but can you achieve it night after night?" In 2013, Radcliffe played the lead role of Cripple Billy in a London run of "The Cripple of Inishmaan."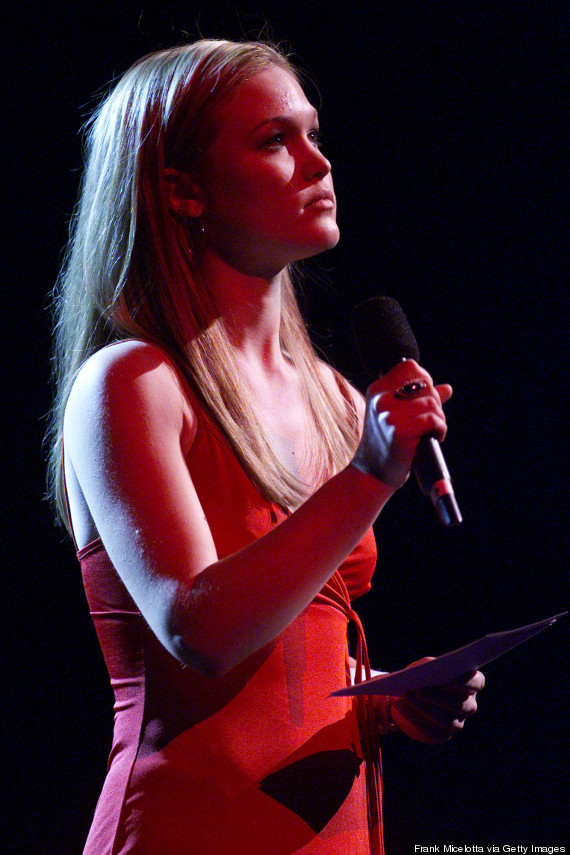 Stiles may be most well known for her film career, which includes "10 Things I Hate About You" and "Save the Last Dance," but she also has her place in the theater world. She played the lead role of Carol in "Oleanna" both in London's Garrick Theater and on Broadway, and she has performed in several off-Broadway shows, including "The Vagina Monologues" and "Twelfth Night." In an interview with Origin Magazine, Stiles discussed why stage acting is so important, saying, "I bruise easily, this I know is true. Theater is like going to the gym for actors. I am forever grateful that I got some training in the theater -- it reduces performance anxiety. Theater makes working in movies or TV seem like a cake-walk." Stiles was slated to perform in a Broadway run of Neil LaBute's "Fat Pig," but the project was postponed indefinitely due to financial limitations. Harris has garnered tremendous support and accolades for his successful television roles on "Doogie Howser" and "How I Met Your Mother," and his devoted following of theater fans is no less enthusiastic. Harris began acting in professional stage performances in 1997 and has performed across the U.S., developing an impressive list of credits. He has held key roles in many shows over the past 16 years, including "Rent," "Cabaret," and "Amadeus." Harris has hosted the Tony Awards four times and won three Emmys for his performances as host. In 2014, he will play the lead role in Broadway's first run of "Hedwig and the Angry Inch."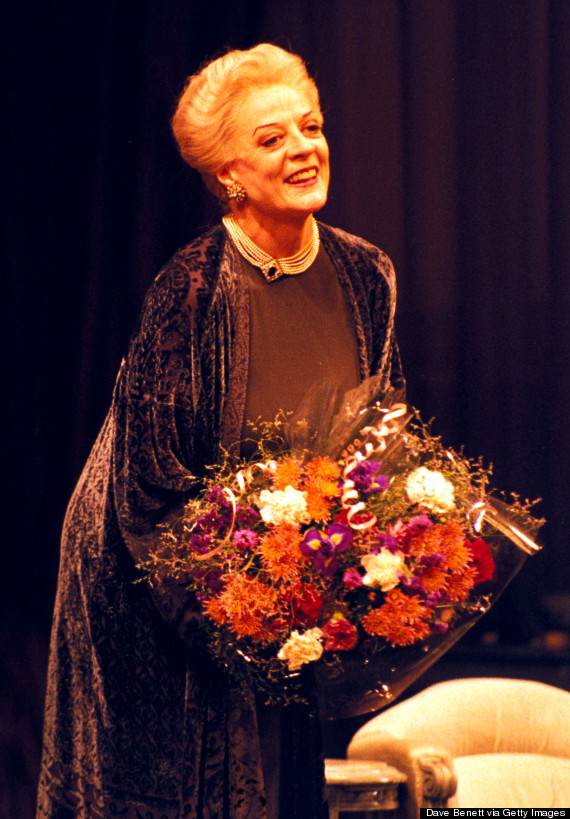 Younger generations may love and know Smith best as Professor McGonagall from "Harry Potter," but as with her film career, she began acting onstage in the 1950s. Though the vast majority of Smith's theater credits originate from her work in England, she won a Tony Award for her performance in an American run of "Lettice and Lovage" in 1990. In 2011, Smith further illustrated her devotion to the dramatic arts by assisting New Zealand's Court Theatre in raising $4.6 million to rebuild after it was destroyed by an earthquake. Many love Lane for his hilarious role as Pepper Saltzman on "Modern Family" or for lending his voice to "The Lion King" character Timon, but what Lane loves most is the stage. The Los Angeles Times has called him "a bona fide Broadway star who still has box office clout" and with two Tonys, a SAG Award, and two Daytime Emmys under his belt, that's certainly true. In 2013, Lane stared in a Broadway run of "The Nance."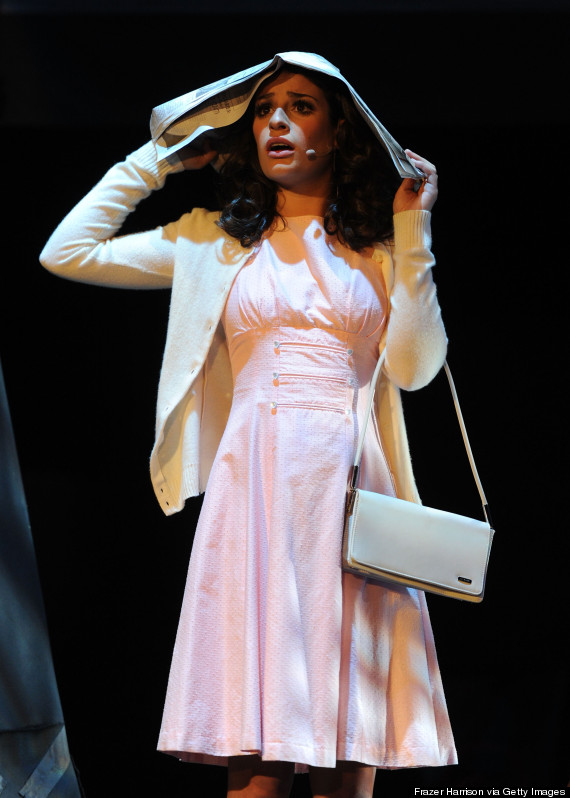 "Glee" star Michele sings on a lot of filmed stages on the hit show "Glee," but she got her start on the real thing. The 27-year-old actress performed in her first Broadway show at age 8, when she played the role of young Cosette in "Les Miserables." In an interview with USA Today, Michele said "I always knew what I wanted to do," in reference to onstage acting. In 2006, Michele joined the original Broadway cast of "Spring Awakening" in the principal role of Wendla. Earlier this month, she returned to New York and reunited with her fellow "Spring Awakening" performers. Easily recognizable for his iconic role of Ferris Bueller, Broderick has been just as successful onstage as he has been in film. He won his first of two Tony Awards for his portrayal of Eugene Jerome in "Brighton Beach Memoirs" in 1983, when he was just 21 years old. As of 2013, he is the youngest person to ever win a Tony Award for Best Featured Actor in a Play. He also starred in hits such as "How to Succeed in Business Without Really Trying" and "The Producers," and recently finished a run with the Broadway musical "Nice Work If You Can Get It."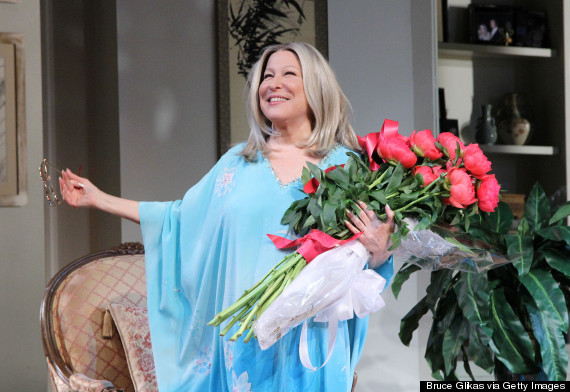 Midler, A.K.A. "The Divine Miss M," is truly the queen of both theater and film. The "Hocus Pocus" and "The First Wives Club" actress began her illustrious singing and acting career on the live stage, and at the age of 21, she snagged the role of Tzeitel in Broadway's "Fiddler on the Roof." She was awarded a Special Tony Award for her contributions to Broadway in 1974. After leaving the stage for more than 30 years to focus on music, film, and television, she has returned at last. In 2011, Midler produced the Broadway debut of "Priscilla, Queen of the Desert" and in 2013, she played the titular role in Broadway's "I'll Eat You Last: A Chat With Sue Mengers."
REAL LIFE. REAL NEWS. REAL VOICES.
Help us tell more of the stories that matter from voices that too often remain unheard.
BEFORE YOU GO
PHOTO GALLERY
Celebrities On Broadway 2011